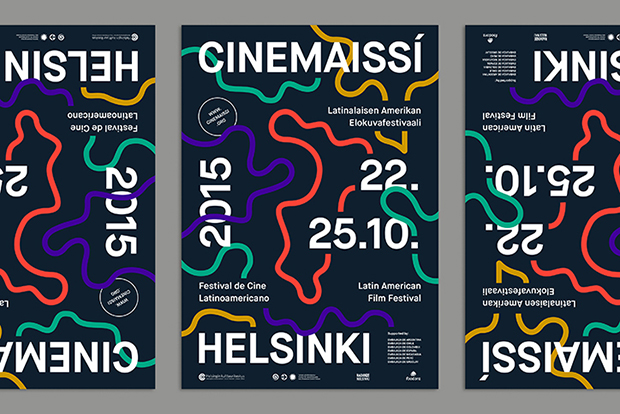 A tropical identity for a Helsinki film festival
Spanish designer Pol Solsona heats up the Finnish capital with his designs for a Latin American film festival
How do you turn a chilly, northern European audience on to the pleasures of Latin American cinema? Perhaps with a simple bit of colourful graphic design?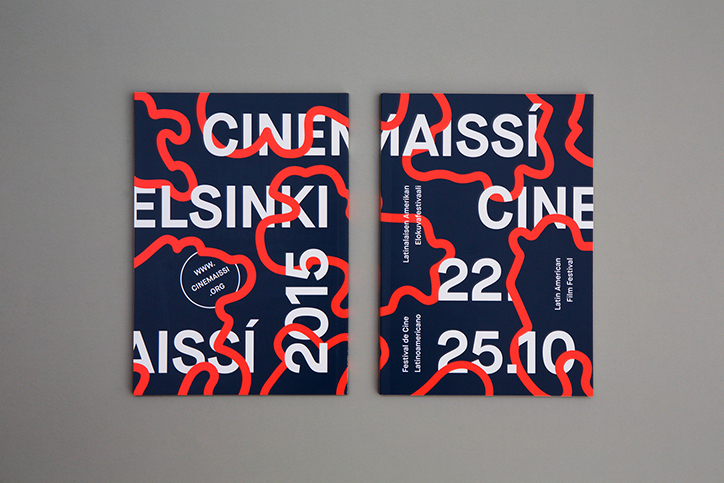 The Catalan-born, Helsinki-based graphic designer Pol Solsona created this simple, bright brand update for the Finnish capital's Cinemaissí film festival, which opens tomorrow and runs until Sunday at a selection of cinemas across the city. The festival, which celebrates its eleventh year in 2015, decided it needed a bit of a graphic re-rub, and turned to Solsona for help.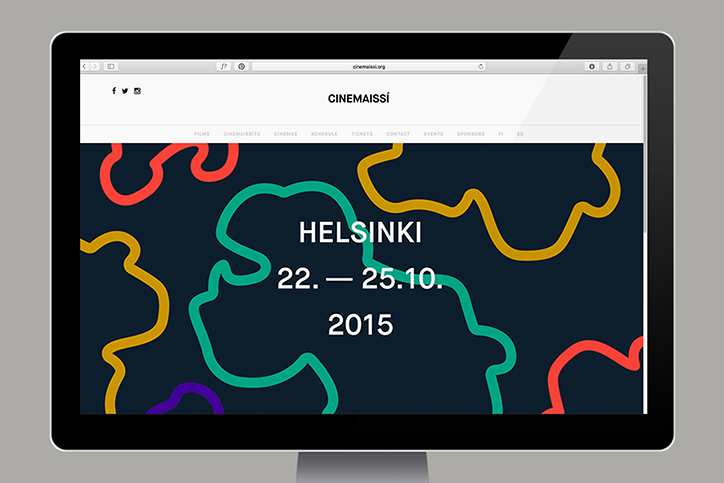 "The festival needed an upgrade that would support the curation and quality of the film selection," he explains, "and at the same time connect with the Finnish target audience without losing the Latin American spirit."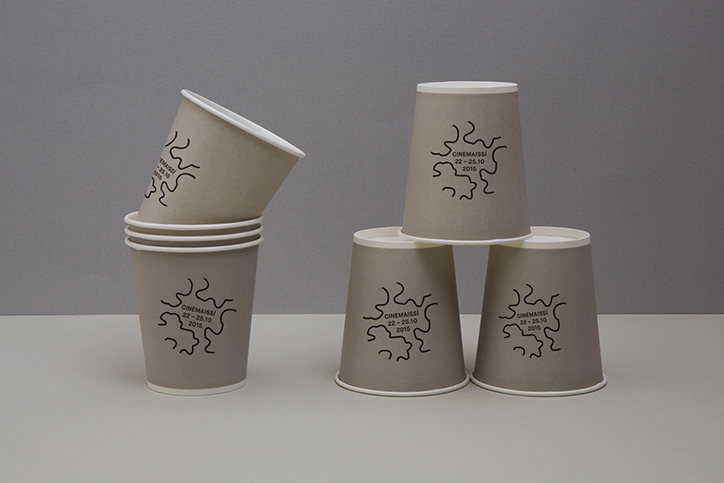 Solsona seems to have done just, with his broad, pigment-heavy strokes that work as well online as it does in print and on other pieces of branding. Take a further look here, and for greater insight into graphic design from the advent of the Gutenberg press right up until today get a copy of The Phaidon Archive of Graphic Design here. And if you're interested in Latin American art might we suggest you grab a copy of Art Cities of the Future.