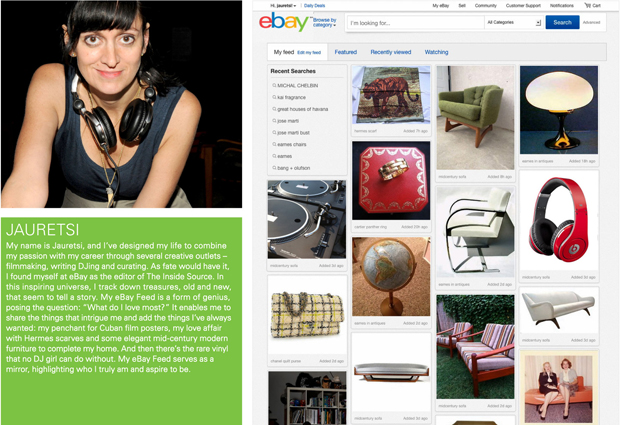 Ebay gets Pinterest-style design makeover
Hard on the heels of its new logo Ebay gets a Pinterest-style, 'user generated' new look
eBay has already had its logo smartened-up (some say blanded out) by international branding consultants Lippincott. Now the same company has worked its magic on the eBay website. The result is a user-curated, Pinterest-styled look, designed to reflect the brand's repositioning from "auction-style listings" to "global online marketplace".
While anyone pretty much anywhere now has access to the new identity, the web revamp won't fully roll out internationally until it's first been implemented in the US. David Wenig, the president of eBay marketplaces, says the company has gone for a cleaner look, which will encourage a more intuitive customer engagement and personal curation.
"Consumers want insight," he says. "And they want personal, curated selection that is relevant to them, controlled by them. Consumers want experiences that are not intrusive but inspiring, experiences that don't dictate but guide and assist, in ways that feel authentic and natural. We want to make moments of inspiration instantly shoppable."
Significantly, Lippincott's new multi-platform layout should be easily accommodated on all sorts of digital devices. Because as Wenig says: "The future of commerce is mobile. It's increasingly multichannel via any connected screen. Consumers want to move seamlessly across devices, through any shopping environment. A laptop, a phone, a tablet or TV… a store window, kiosk, or fitting room." Do you think the rebranding is a move in step with the times or has eBay lost the branding identity that made it unique and instantly recognisable.