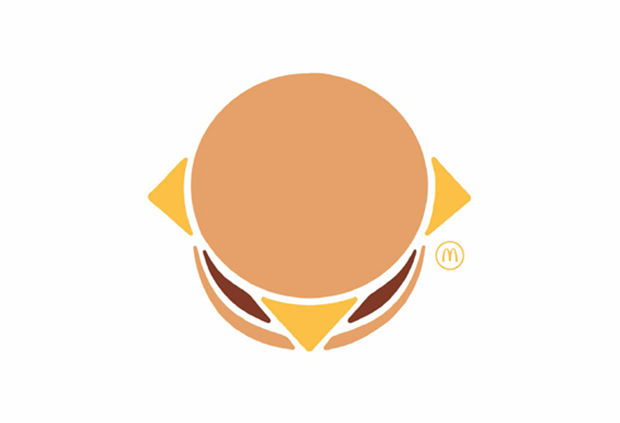 McDonald's reduces its top dishes to pictograms
The fast-food chain's new French campaign eschews heavy branding for an illustration of its six big dishes
Whatever your attitude towards the world's largest hamburger chain, your awareness of the brand goes far beyond its well-known golden arches; that's the assertion of TBWA Paris, the agency overseeing McDonald's current ad campaign.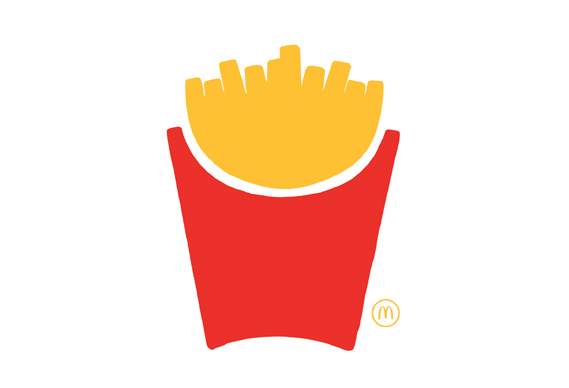 Rather than dwell on the chain's newest offerings or Happy Meal tie-ins, the current selection of billboard ads focuses on what TBWA calls the restaurant's Big Six dishes: a Big Mac, a portion of fries, a serving of chicken nuggets, its Filet-O-Fish, its ice-cream sundae and its cheeseburger. This kind of graphic reduction reminds us a lot of the iconic work of American design genius Paul Rand.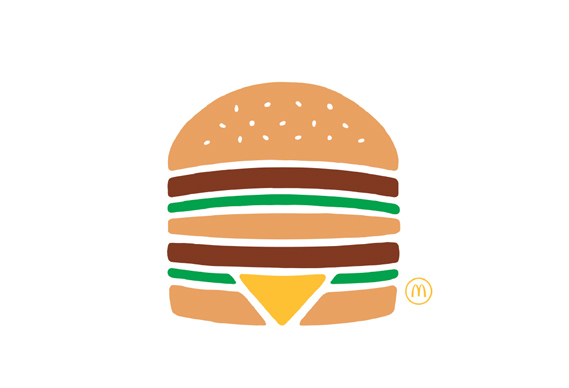 To emphasise the essential nature of the dishes, TWBA's creative director Jean-François Goize and copywriter Frank Marinus commissioned the illustrator Michael Mikiels to produce a pictogram for each option, to be reproduced in the restaurant's summer outdoor advertising campaign.
It's a bold, unapologetic way to present McDonalds in the home of haute cuisine and, while we might not be regular customers, we certainly admire its graphics chutzpah. For more on this, check out Creative Review, and for greater insight into graphic design from the invention of the printing press through to the age of the internet, take a look at The Phaidon Archive of Graphic Design.