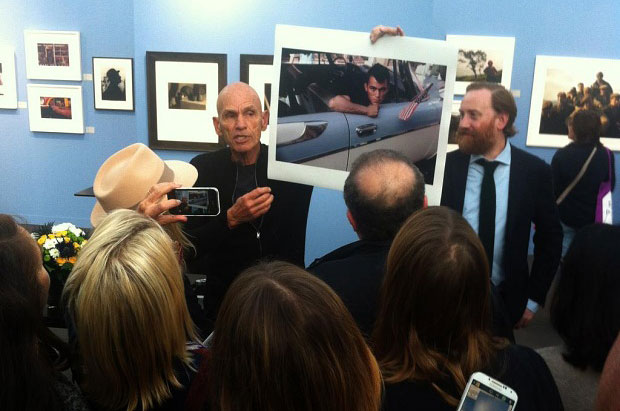 Who to catch where at Paris Photo
The fair previews today, here's where to see Joel Meyerowitz, Stephen Shore, Roger Ballen, Martin Parr, et al
Paris Photo opened today at the Grand Palais in the city, and is already being heralded as a compelling, diverse year for the fair. As its director, Julien Frydman, has pointed out, Paris Photo is celebrating its eighteenth year in 2014, and is displaying distinct signs of maturity, especially when it comes to elevating photography to the status of other fine arts.
Among the galleries better known in the fine-art world, David Zwirner (B32) dedicates its booth to the American, slick, high-concept photographer, Christopher Williams, whose MoMA retrospective has just closed; while Gagosian (b18) is showing a selection of polaroid shots by the painter Balthus, as well as photographs by Thomas Ruff, Taryn Simon, Peter Lindbergh, Nan Goldin, and a little-seen colour portfolio created by Richard Avedon for Versace in 1992.
Meanwhile, among the better-known European photography galleries, Guido Costa projects (C22) is displaying a selection of unseen, small black-and-white vintages prints by Nan Goldin, from the early '70s, as well as pieces by Boris Mikhailov and Carlo Valsecchi; London's Hamiltons Gallery (C30) is showing new works by both Horst P Horst and his friend and protégé, Cathleen Naundorf; and Thomas Zander (C21) is focussing its booth on the street photography of Anthony Hernandez. More specifically, they're showing 41 cibachrome prints from the photographer's Rodeo Drive series, depicting shoppers on Beverly Hills' famed street back in 1984.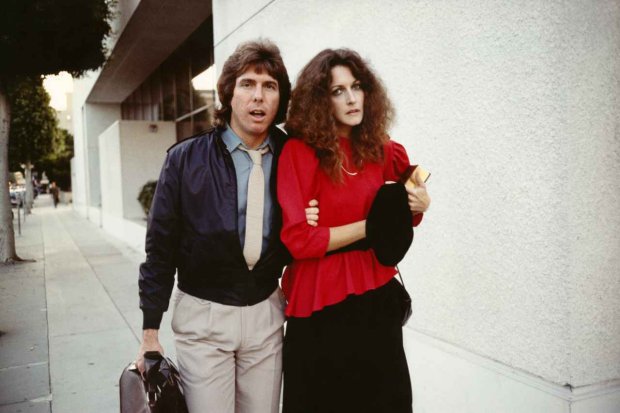 When it comes to Phaidon photographers, look out for the brilliant Stephen Shore's prints at 303 Gallery(A32), and Edwynn Houk (A30); the wonderful Joel Meyerowitz is being shown by both New York's Howard Greenberg Gallery (C20) and Japan's Super Labo (EE20); Roger Ballen's haunting South African photography is on display at Karsten Greve (a20); Magnum (D18) are representing Martin Parr; and Dirk K Bakker books (EE17) have our Hans Eijkelboom book, People of the Twenty-First Century.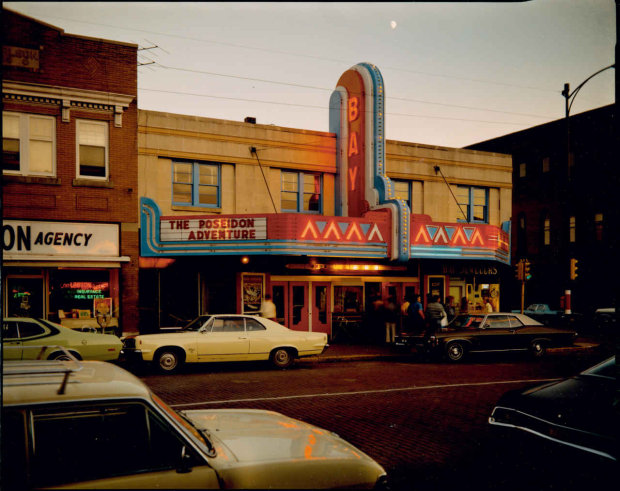 And don't miss out on the talks programme either. On Saturday 2.45 –3.30pm, you can catch Phaidon's Art & Photography author David Campany speak on the subject of Architecture as Photography, while on Sunday Boris Mikhailov discusses his work with curator Urs Stahel.
If you're going, or even if you're not, you can gain a firm grounding in contemporary photography with both The Photography Book and Photography Today; if you're buying, read Collecting Art for Love, Money and More. Finally, if you're keen to take in more of the French capital while you're there, don't forget your Wallpaper City Guide.