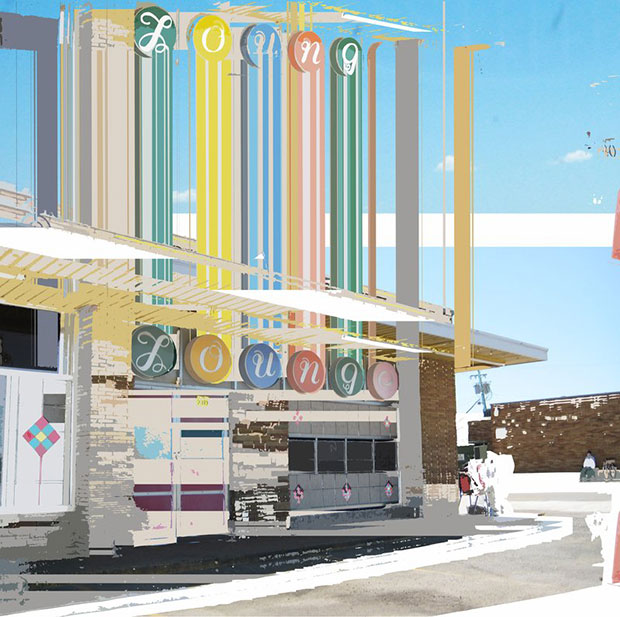 Kim Cadmus Owens - Affordable on Artspace
Her stretched out, glitched lines of frozen computer screens are imposed on mid-century American landscapes
Kim Cadmus Owens' practice looks to the stretched-out and glitched lines of frozen computer screens. Imposing this imagery onto mid-century American landscapes, The Texas born and bred artist draws you in while simultaneously disrupting your visual experience. Contemporary human existence is often mediated through various forms of digital media; by juxtaposing classically "American" architectural iconography with references to broken technology, she harks back to a seemingly unreachable past.
Lounge, the first piece in Owens' body of work called Reading Between the Lines, creates a space in which the landscape stands as an historical record untethered from the past through formal shifts. The resulting image, grounded in the present, seeks to question our future. The print was created on the occasion of State of the Art at The Crystal Bridges Museum of American Art.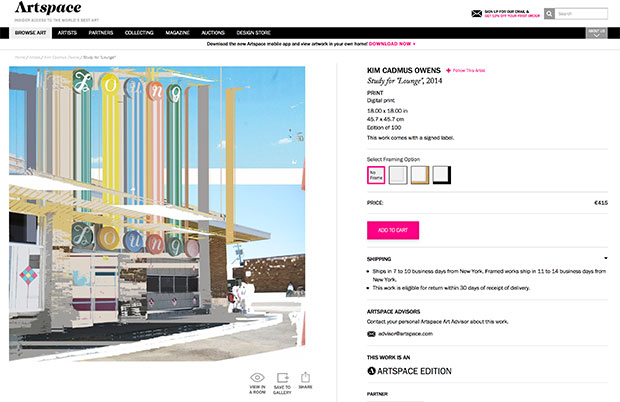 This particular edition, limited to just 100 copies, is an Artspace Original which means it is an exclusively commissioned work chosen by an Artspace curator in close collaboration with the artist herself. The digital print measures 18.00 x 18.00 inches (45.7 x 45.7 cms) and comes with a signed label. It can be yours for just $450. £299 or €415. Click to purchase.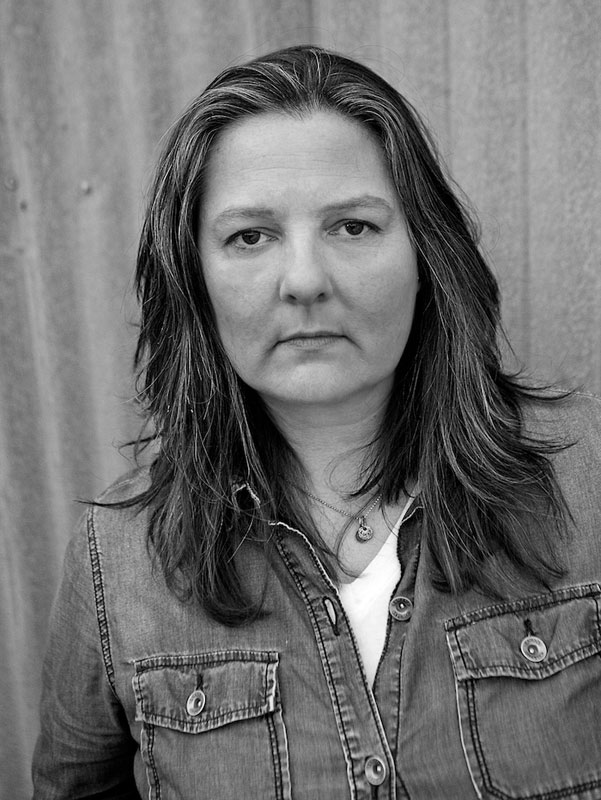 Born and raised in Texas, Kim Cadmus Owens now lives and works in Dallas after having lived in New York, Baltimore, and San Francisco. She received her MFA in Painting from Towson University, Baltimore, Maryland, and a BFA in Painting and Drawing from the San Francisco Art Institute, San Francisco, California.