Meet the photographer whose camera gets in the way
Texas born Bobby Scheidemann's series Nothing to Hide reflects on our desire to photograph absolutely everything
Now that most of us carry a camera on our phone, taking a picture has never been easier. Yet capturing this overly mediated world we've created is, of course, a little harder than it looks. Texan-born, New York-based photographer Bobby Scheidemann has gone some way towards it in his series Nothing To Hide.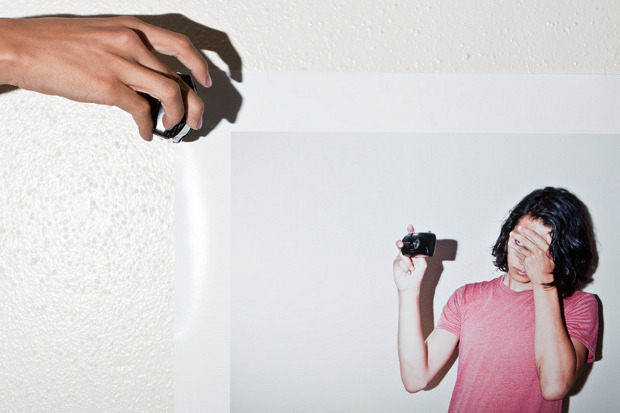 By placing his Olympus Stylus Epic compact 35mm within each of his otherwise pleasantly composed shots of shower curtains, crystal geodes, and other photographs and photographers, Scheidemann adds an obtrusive little reminder of the camera eye's ever presence in our lives while Nothing To Hide's quotidian settings also comment on the digital generation's habit of recording every moment, thought, view and sensation.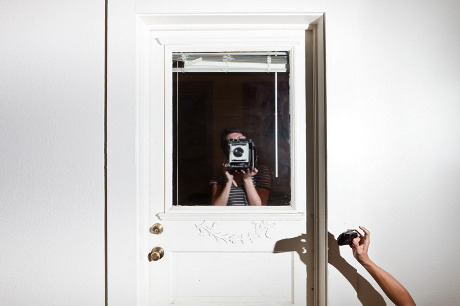 Scheidemann, who's exhibited all over Texas as well as in Los Angeles, Ohio and Plymouth in the UK, shoots everyday, and his ongoing projects strike a nice balance between the artful and the over-exposed. Find out more by going here. To learn more about contamporary image making, please take a look at our photography books. And, if you want to gain access to excluive events and offers while you shop, do sign up for our Phaidon Club.