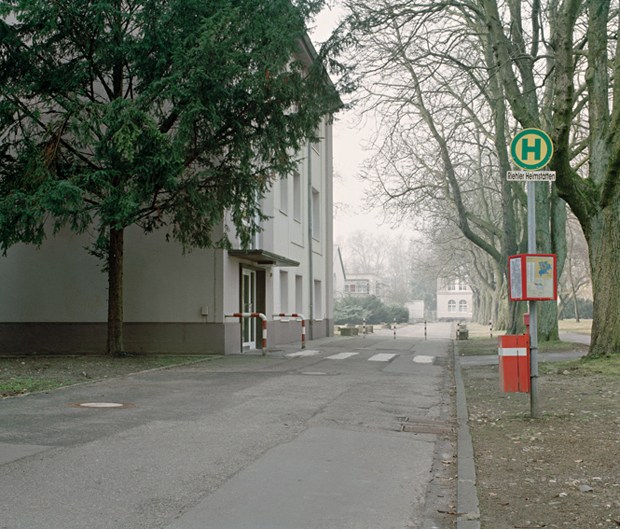 Your bus will terminate here
Timo Klos takes photographs of bus stops but there are no people and no buses - something doesn't quite add up
Bus stops seem to be the subject of choice for bright young photographers right now. Back in June It's Nice That featured Christopher Herwig's photographs of abandoned Soviet bus stops and now Timo Klos has taken it a stop further (see what we did there?) with his series To Mark Time. Whilst Herwig's photographs portray creative and inventive bus stops within the former Soviet Union and are essentially remnants from a past era, the bus stops in Klos' photographs are symbols of an even darker moment in many people's lives.
There are no buses and no people in the photos. In fact the stops are fake. Placed in the grounds of old people's homes they are not, in fact, departure points but destinations in themselves. Residents suffering from dementia wait at the stops for buses that will never come. So they wait and talk and attempt to recall fading memories, until they are returned to their rooms.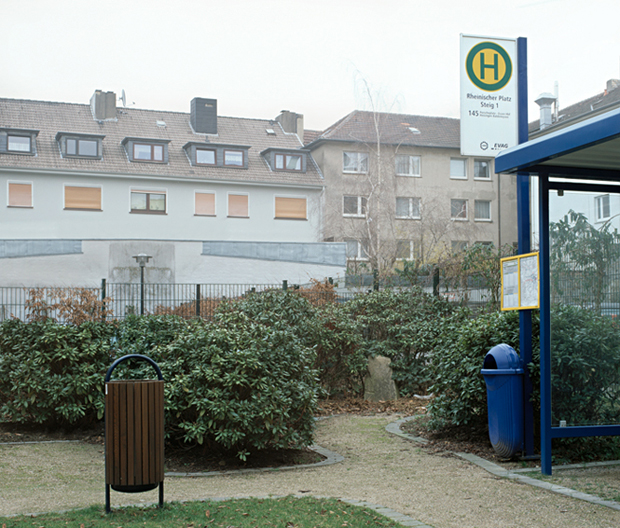 Klos who lives and works in Bad Hersfeld, central Germany explains: "Many patients suffering from dementia follow their memories and come here to wait for the bus. However, the bus will never come, because the stations are fake. After a period of time the residents can't remember what they are waiting for and go back inside."
What at first seems to be a rather depressing set of locations, actually removes the sense of unease for the residents of the homes and have, over time, become familiar meeting points, areas to sit, talk and attempt to create new memories - even if they may not last very long. See more at his website. Incidentally, Klos has another photo series Orr, on show at Sympra in Stuttgart until January 15, 2013.