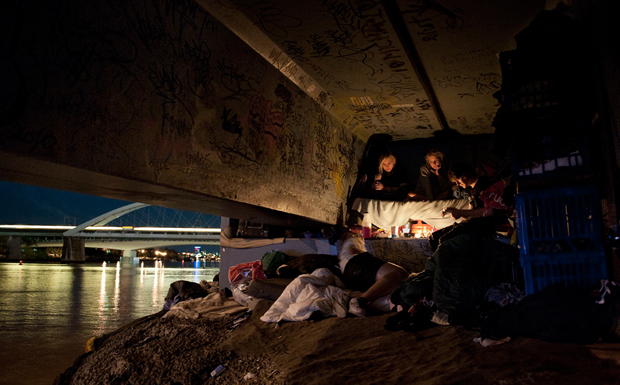 Raphaela Rosella
Australia's star photographer keeps her eye on the gutter
Raphaela Rosella might be one of the southern hemisphere's most highly feted photographers, yet it's this Brisbane girl's work with the less fortunate that draws all the praise. Earlier this summer Rosella was awarded the SOYA 356 (Qantas Spirit of Youth Awards) photography prize for - among other works - her project 'We met a little early, but I get to love you longer', documenting the lives of Australian single mothers. SOYA 356 Mentor and judge, Polly Borland, cited Rosella's ability to 'articulate subjects in a poetic yet direct way.'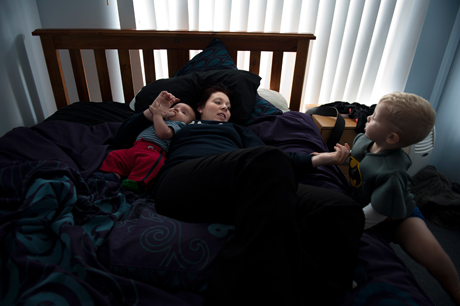 Rosella was also named 2012's Top Emerging Documentary / Photojournalism Photographer by Australia's Capture Magazine, and was one of the finalists in this year's prestigious Head On Portrait Prize. These trophies now sit on Rosella's shelf alongside earlier gongs, including the 2011 ACMP Student Documentary Photographer of the Year, The Godfrey Rivers Medal and The 2011 Fuji Film Photographic Award.
"I wanted to become a photographer since I was in primary school," she explains to Phaidon, adding that she is influenced by heavyweight documentary photographers like Jodi Bieber, Darcy Padilla, Brenda Ann Kenneally and Jim Goldberg.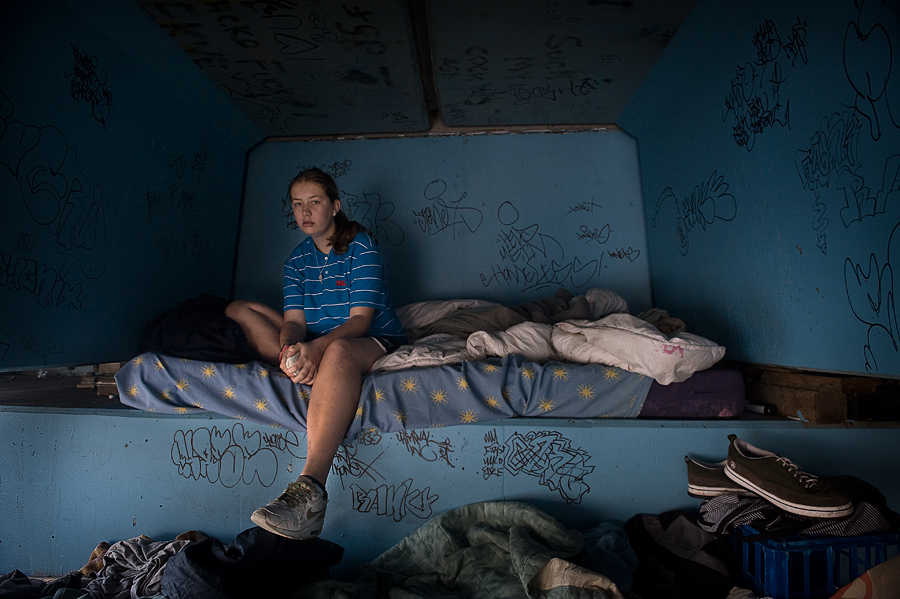 One of Rosella's most striking studies is Million Dollar Views, which came about after Rosella began mentoring Sarah, an 18-year-old homeless girl.
The images of vulnerable teen roughing it beside the Brisbane River are pushed a little further, by the addition of lines from an Instant-Messenger chat Rosella had with Sarah.
"She sent these to me one night when she was sleeping at a boarding house, had access to the internet and was going through some difficult times," the photographer says. Taken together, they get across the hardships of life on the street, without shading into didacticism.
Thankfully, Sarah has stopped using drugs, found temporary accommodation and plans to become a youth worker. Rosella, meanwhile, continues to work with local philanthropic arts organisations, while also serving as the issue editor of The Australian PhotoJournalist, ensuring that next year's award winners have an outlet for similar work.
For more great documentary images, try Vitamin Ph, the definitive book on contemporary photography.