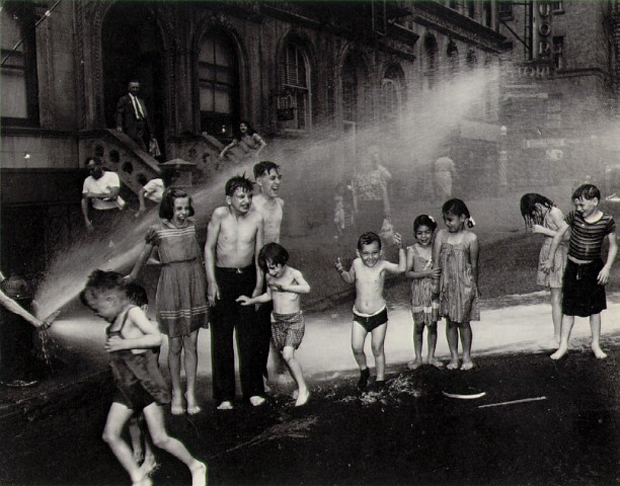 Phaidon's eye on the photography world 17.07.12
This week's photography special takes in France, South Africa, Brazil, Switzerland, Japan, China and Korea
Spend a Sunday morning with Weegee If you like to wash down your Sunday morning bagels, schmear and coffee with a behind-the-scenes tour of a couple of murder sites, look no further than the ICP's guided walking tour of New York. Starting off at the centre's current exhibition, Weegee: Murder is My Business , which sees an intense decade of his photographs from 1935 to 1946 on show, the route explores the persistent photographer's New York and takes in locations such as Hell's Kitchen and Times Square where Weegee set the standard for tabloid journalism. Book your place on the tour for this Sunday (22 July) or advance book for August or September.
First impressions At first look Brian Bress' works look like photographs but then, there's something a little strange about them. A mixture of illustration, photographs and 'real' people framed as still images on the wall, these works are actually videos. The Los Angeles-based videographer's slightly unnerving works are being displayed throughout the Santa Barbara Museum of Art's public areas and permanent collection galleries until September 30, so you'll never be quite sure when you'll come across one, let alone when it'll move.
A lasting legacy Long after global warming (or any other natural disaster) finishes the world off there will be one lasting legacy we leave behind - the satellites that are circling us 24,000 miles up. They'll remain there for billions of years. Photographer and experimental geographer Trevor Paglen, together with Creative Time, wants to make photographs last that long too. The Last Pictures is a project that will see 100 pictures for the 'far future' placed on board a communications satellite to be launched this September. Paglen and Creative Time will be hosting a series of lectures across America and Europe with leading scientists and philosophers throughout the autumn to start the project off.
Healthy competition Two VII Photo projects are going head to head at this year's Emmy Awards. A Darkness Visible : Afghanistan by Seamus Murphy in collaboration with MediaStorm and the Médecins Sans Frontières project Starved for Attention which features VII photojournalists Marcus Bleasdale, Jessica Dimmock, Antonin Kratochvil, Ron Haviv, Franco Pagetti, Stephanie Sinclair and John Stanmeyer have been nominated in the New Approaches to News & Documentary Programming category. Whilst VII Photo's chances of winning have been doubled, they will also have to fight off HBO, PBS and Time.com who are also nominated in the same category at the awards where winners will be announced September 23.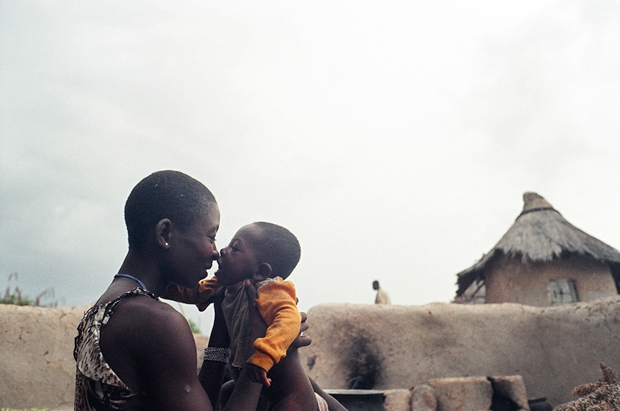 Steering clear of London? Want to see Deutsche Börse Prize nominated photographer Pieter Hugo's work but avoiding London all summer? There's a chance to see his work in Lausanne, Switzerland which promises to be a much calmer affair. This Must be the Place at Musée de l'Elysée until September 2 gives viewers an opportunity to see the South African-born photographer's Deutsche Börse prize nominated work Permanent Error alongside other projects going back to 2002 such as Nollywood and The Hyena & Other Men which look at the stories of Sub-Saharan African people and their customs.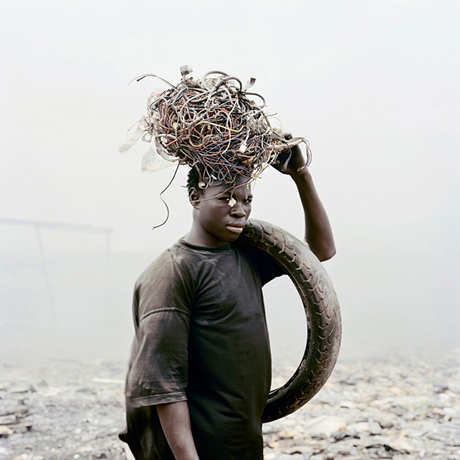 A cure for boredom No doubt we'll be seeing a lot of London over the next few weeks, there'll be aerial shots, slow motion capture of athletes in the Olympic stadiums and countless images of the city's landmarks, but there's one way we'll never get bored of seeing London and that's through the eyes of Sohei Nishino . The Japanese photographer takes photographs from all over a city - he's also done NYC, Hong Kong and Rio de Janeiro - covering every angle and landmark then collages them all into one mega image.
MoCA issues continue Things don't seem to be going well for Los Angeles' Museum of Contemporary Art. First there was the ousting of chief curator Paul Schimmel along with some curatorial assistants and the education program manager, this caused John Baldessari to voice his protest by leaving the museum's board last week. Now photographers Barbara Kruger and Catherine Opie have resigned from the board too, citing that they are concerned with how the communication at the museum works and that they were not told about the intended redundancies. The only artist remaining on the board is Ed Ruscha. In an institution that seemed to pride itself on it's strong curatorial abilities and dependence on the advice of long time industry experience, how long will it be before these departures affect the quality and selection of exhibitions? Some say it already has.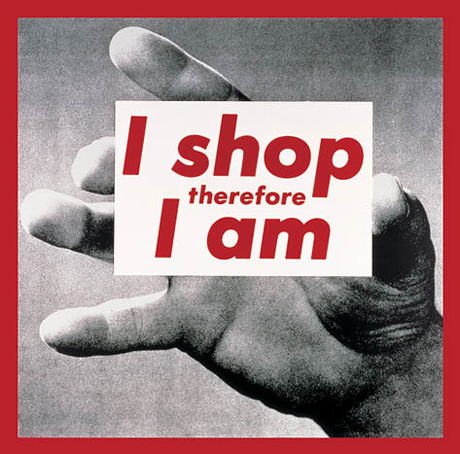 Who shot rock & roll? Chaos, check. Adoring fans, check. Dark sunglasses - indoors, check. It can only be the atmosphere and pandemonium around a real rock & roll star. Photographs of Bob Dylan, The Ramones, John Lennon, Tina Turner among countless others are on show in Who Shot Rock & Roll to the soundtrack of Sonic Youth , Grace Jones and The Vines at the Annenberg Space in Los Angeles until October 23. Taken by some of the most talented photographers including Diane Arbus , Dennis Hopper, Richard Kern, David LaChapelle, Annie Leibovitz, Jim Marshall, Ryan McGinley and Albert Watson the exhibition submerges you into the worlds of these musicians. And you can become even further part of it as KCRW Radio is hosting a series of live events at the space too.
And finally... Those who watched the Wimbledon men's final last week could appreciate the tense and competitive atmosphere from just watching it on television, but what about those who have to watch it from courtside? Spare a thought for the photographers who have to capture the agony of a tennis player losing a point or the celebration on winning that all important set. Reuter's photographer Toby Melville explains how some players can be better than others at showing their more photogenic side: "Give me Djokovic, Nadal or Murray to photograph any day of the week! They career all over the court, throw themselves around, grunt, groan, shout, celebrate, and contort their faces when missing shots. Fed, the cool Swiss, does none of these, and hits the ball with his ground strokes so low to the floor that making strong image shapes is frankly a right royal pain in the backside!"