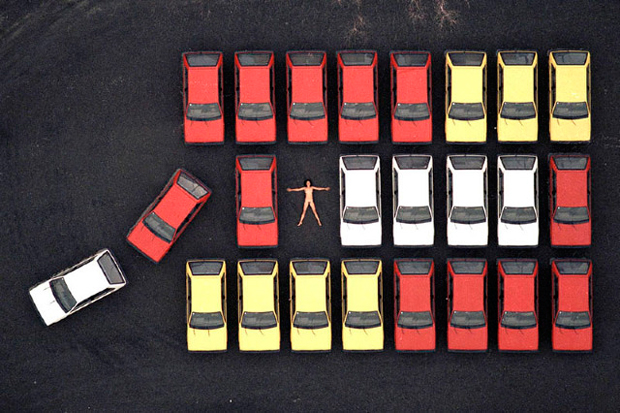 Phaidon's eye on the photography world 26.6.12
New Zealand, America, Burma, Greece and the UK are under the spotlight in our international round up
Where's Crawford ? Someone to look out for as you fly away on your summer holiday is photographer John Crawford as he could be preparing for his next set of aerial photographs. The New Zealand based photographer lies in wait as waves threaten to wash over his subject or a tractor avoids them as it ploughs a field, leaving them surrounded by a tear drop of grass. See all the photographs in the series on his site.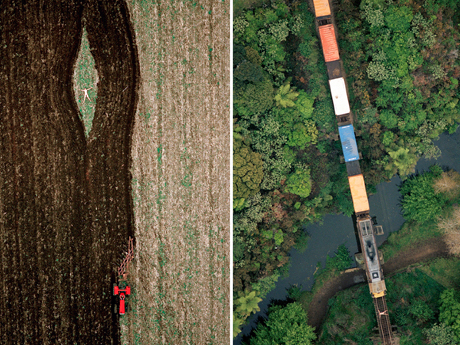 New kind of dating takes off We've all had those awkward moments while getting to know new people on an evening out but photographer Lilly McElroy has invented the ultimate icebreaker - she skips the small talk and throws herself at them. Capturing a sense of "perpetual social awkwardness" her series _I Throw Myself at Men _started with McElroy finding blind dates on Craigslist and developed from her desire to make a positive connection with another person in the knowledge that a connection might not be possible, that the person may not be able to catch her. We're not entirely sure if it will replace speed dating but we live in hope of someone throwing themselves at us in the organic vegetable aisle of the local supermarket.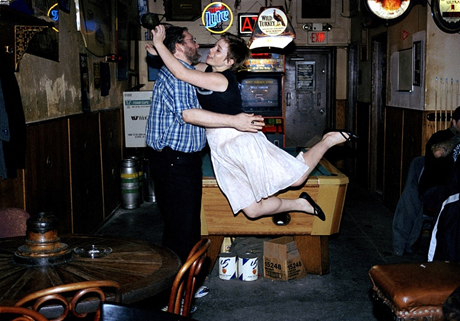 SFMOMA takes its collection to the streets San Francisco Museum of Modern Art continues to prove it's more than just a one town institution by taking much of its collection - including a growing South African photographic section - out into the community on travelling exhibitions, site specific installations and neighbourhood festivals over the next few years. The new plans were announced in light of the expansion of the SFMOMA building on Third Street which breaks ground next summer, covering almost two blocks. It's tipped for completion in 2016.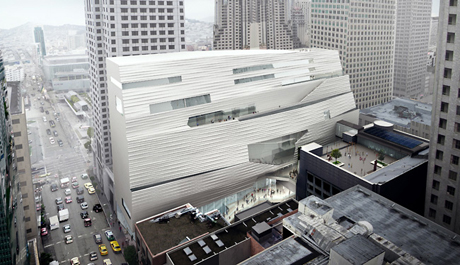 Mother Democracy When she was awarded a Nobel Peace Prize for her non-violent struggle for democracy and human rights in 1991, Aung San Suu Kyi was still under house arrest in Burma, but she has finally made it to the Nobel Peace Center in Oslo in more ways than one. As well as visiting on June 16 as part of her tour of Europe the centre is holding an exhibition of photographs of the Burmese opposition leader since her release from house arrest in November 2010. Mother Democracy includes work by Joachim Ladefoged and Chi Yin from VII Photo and James Nacthwey who have been following events for the last two years.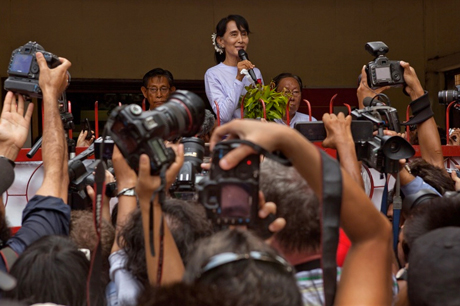 Shipping containers make it across the Atlantic As you probably know we love a container, indeed our store at Boxpark Shoreditch in London is proving a massive success, so we were happy to see the idea used for a photo festival in New York. Photoville festival sees over 40 shipping containers positioned in Brooklyn Bridge Park and is described as part county fair part photography event with exhibitions from the Magnum Foundation, The New York Times, Lomography and Photo District News as well as panel discussions, workshops, a photo dog run, beer garden and outdoor photograph installation spanning 1,000 feet until July 1.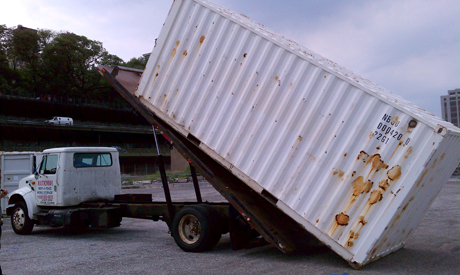 Athens in the balance With the fate of the Greek economy and European Union remain in the balance, Guardian photographer Andy Hall spent a week in Athens documenting the people at the sharp end of the financial crisis. With the threat of returning to the drachma on the horizon, the Greek political parties divided between staying in the Euro and accepting an international bailout the effects are nowhere more evident than on the streets of Athens where homeless families sleep in doorways and political supporters rally daily. See Hall's photographs from a week in Athens here.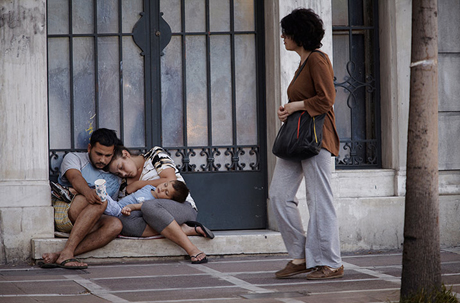 British holiday folklore Much like Martin Parr's collection of Boring Postcards it's a wonder why the photographs in the Butlin's Collection were ever thought to be interesting enough to send back home. Nevertheless, 50 years later these photographs of a post-war booming Britain are becoming collector's items as Butlin's holiday camps become part of British holiday folklore and the photographs earn themselves a special place as a document of a simpler time. It's a long time since they've been sold as postcards but the photographs themselves are now available to buy at the Photographers' Gallery from £1,300.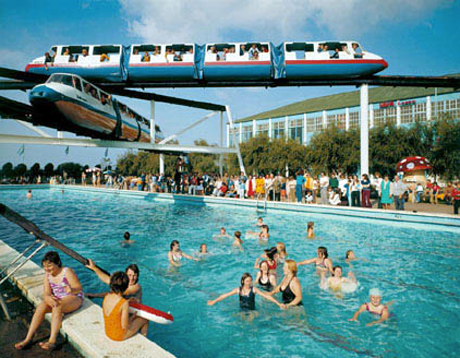 What does limited edition really mean? The problem that's perplexed photographers and auction houses alike has surfaced again - the ability to reproduce a photograph over and over again, technically discounting it as a singular piece of artwork and, in turn, reducing its value considerably. At the centre of the latest controversy is William Eggleston. Widely credited with increasing the recognition of photography as a legitimate form of art, he is now facing a legal battle over reproductions - all be they in a different print medium and size - of a 'limited edition' photograph sold to Jonathan Sobel - a long time collector of Eggleston's work. The case is as yet unresolved but the outcome may have repercussions throughout the whole photographic world as the question - what does limited edition really mean? - may be answered once and for all.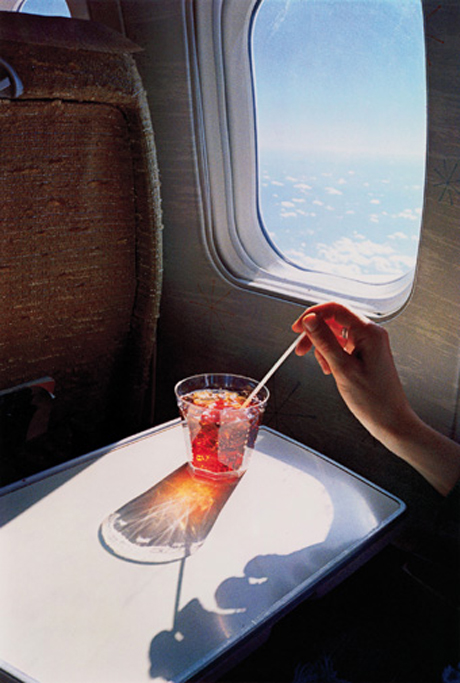 London 2012 under construction In London we've been living with the Olympics for quite a while, so much so that building sites, re-routed traffic and closed roads have become the norm, but throughout this time, unless we're a frequent flyer, we've probably missed the beauty of these sites from the most elusive angle - above. Now, commuters and visitors alike can appreciate the Olympic Park from the sky in all its graphic and brightly coloured beauty through E20 12: Under Construction a new exhibition of photographs a the newly renovated King's Cross Station. It's part of the London Festival of Architecture which runs until July 8.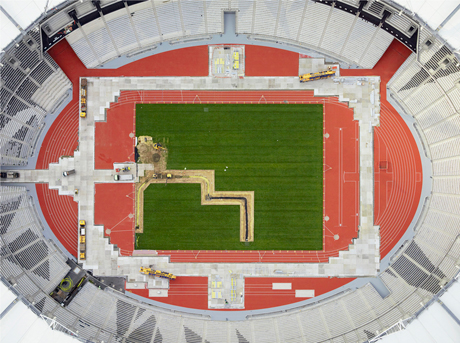 And finally… We'll return to Sam Barzilay, creative director of Photoville who has some wry insight on getting 42 shipping containers landed in one place: "Getting a container is simple. Getting 42 of them placed in an intricate pattern is complicated. The most complicated thing is they'll show up, they'll dump it and they'll drive away. I've learned that their preferred hour of doing that is 4:30 in the morning," he says. "And dumping a container as it grinds off the truck onto cobblestone is just about the loudest thing I've ever heard."