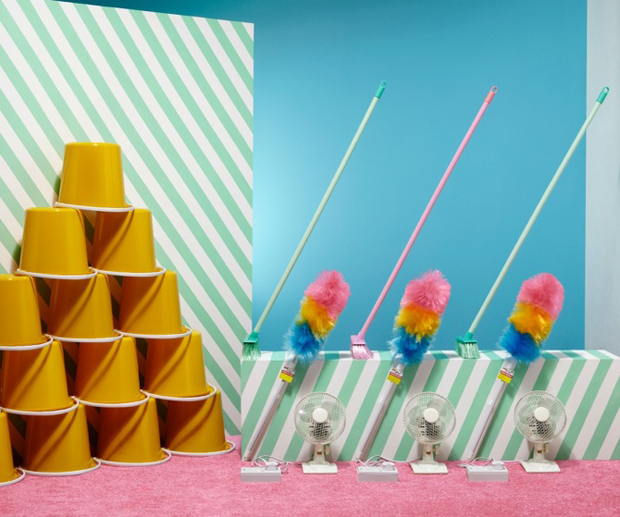 Classless still lifes inspired by Cuban shop windows
Catherine Losing and Anna Lomax's photo series Cuban Shop Windows places lowly products on a pedestal
Most people take photographs while on holiday. Yet London photographer Catherine Losing decided to recreate what she saw while vacationing in Cuba once she was back home.
For her series Cuban Shop Windows, Losing took everyday objects such as toilet rolls, washing-up liquid, feather dusters and plastic bowls, and stacked them one upon another, in pyramids or on top of plinths.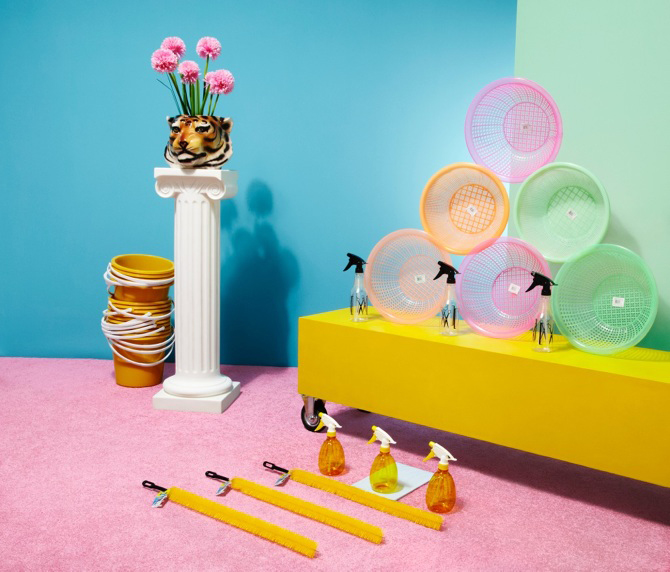 "When visiting Cuba last year, I became a bit obsessed with the shop windows," Losing explains. "Being a communist country with almost world-wide trade embargoes and next to no internet, Cuba is cut off from capitalism, consumerism and everything else that goes with it. The Cuban take on visual merchandising was nothing like I've ever seen before. I loved it."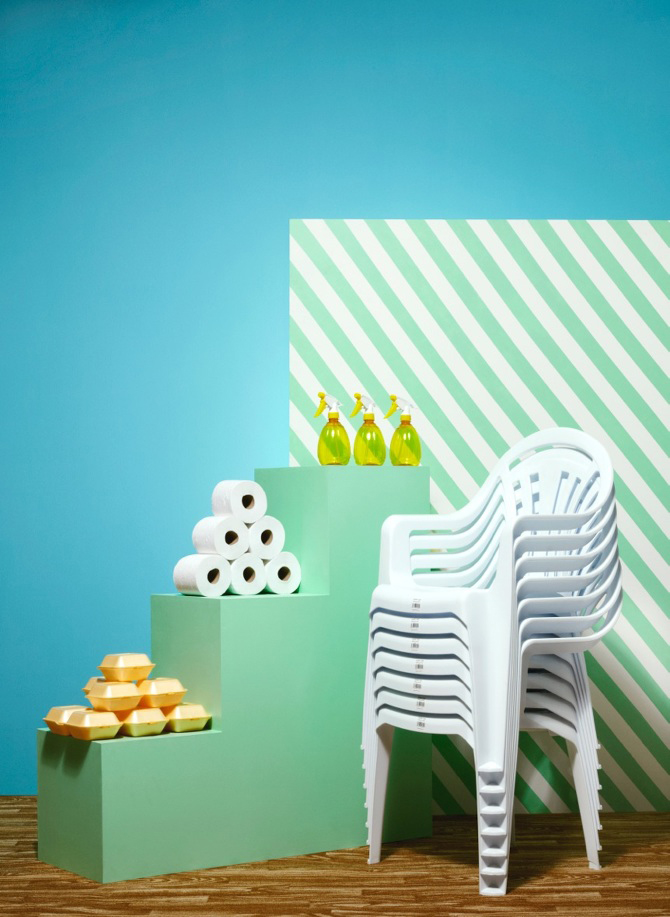 Working with set designer Anna Lomax, Losing's photographs show how Cuban window displays juxtapose more valuable items such as vases with everyday essential items - a visual representation of the classlessness that communism tries to bring about, perhaps.
"Due to a lack of 'stuff' most shops sell the bare essentials," Losing says. "Basic domestic goods and cleaning products take up entire windows. Everything is lovingly displayed in colourful surroundings and any special objects take pride of place among the brooms and buckets."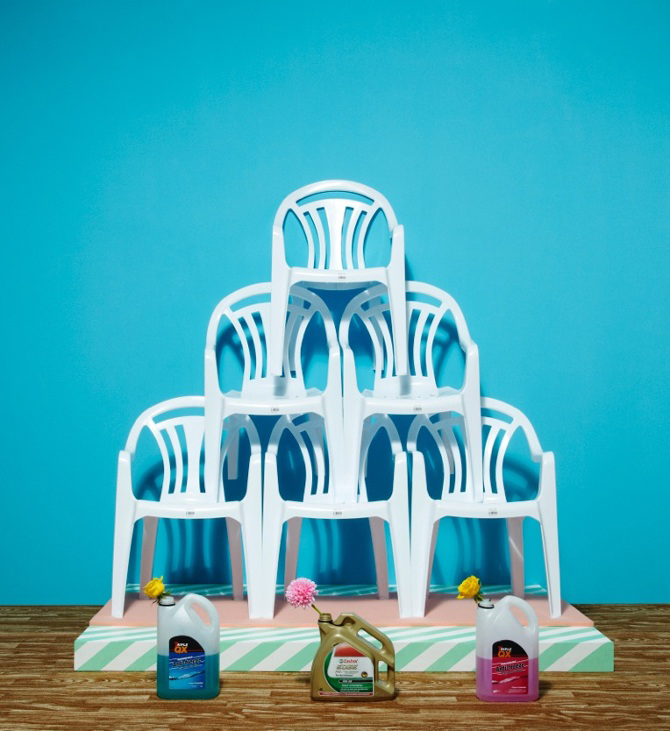 Lomax set design and Losing's photographs have no branding, nor do they attempt at sell the items at all, much like the windows they emulate. The arrangements perhaps question the way we value certain goods; after all, there are plenty of occasions in which a plastic bucket is a lot more valuable than a Rolex Air-King.
For more on this story, go here and for greater insight into contemporary photography, consider our forthcoming book, Photography Today.