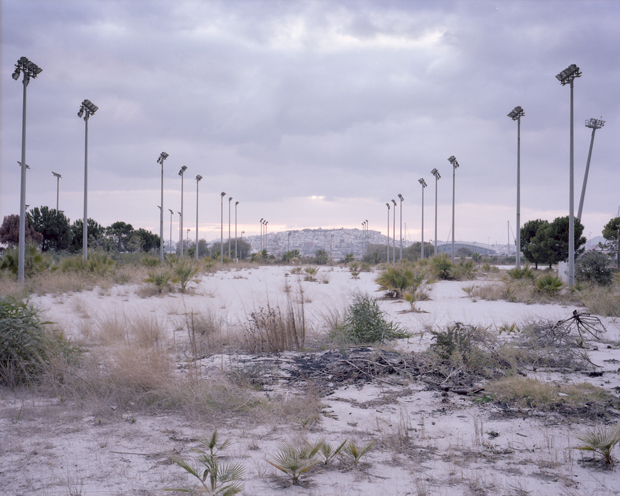 Games over
A London photographer's take on Olympic legacy
Jamie McGregor Smith is enjoying The Olympics. "There are kick-boxing rings and table tennis tables in the parks," says the London-based landscape and architecture photographer, whose work has appeared in The Guardian, The Financial Times, Wallpaper and Foto8, "it's a good time to be in the city." However, his recent series Borrow, Build, Abandon, does question the legacy of this big-budget sporting event. Last year Smith travelled to Athens, to photograph the facilities built for the 2004 games. His images of powdery, weed-riddled stadiums evoke the early work of JG Ballard more than the dreams of Lord Coe.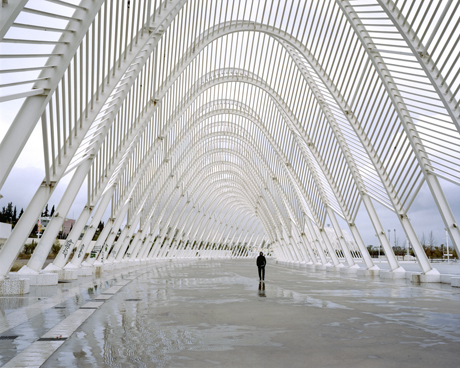 "I remember talking to one guy on the Athens Metro, who said that, aside from the city's renewed infrastructure, the games had been a big waste of money," Smith recalls, adding that most Athenians are more likely to play football or basketball than challenge each other to a 100-metres dash. Yet he doesn't deny that these new ruins' beauty. "A storm had just passed when I was shooting," he explains, "and the light was perfect, making for some serene, sublime images."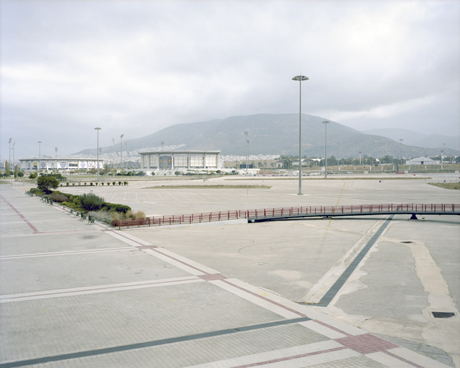 Smith's project has attracted considerable interest, thanks in part to London 2012. The New York Times' Lens blog have recently hosted the series, and the series will go on show this autumn, at The Print House Gallery, in East London Sept 7 - Oct 3. Legacy or no, on the eve of the opening ceremony, it looks as if Britain already has one winner.