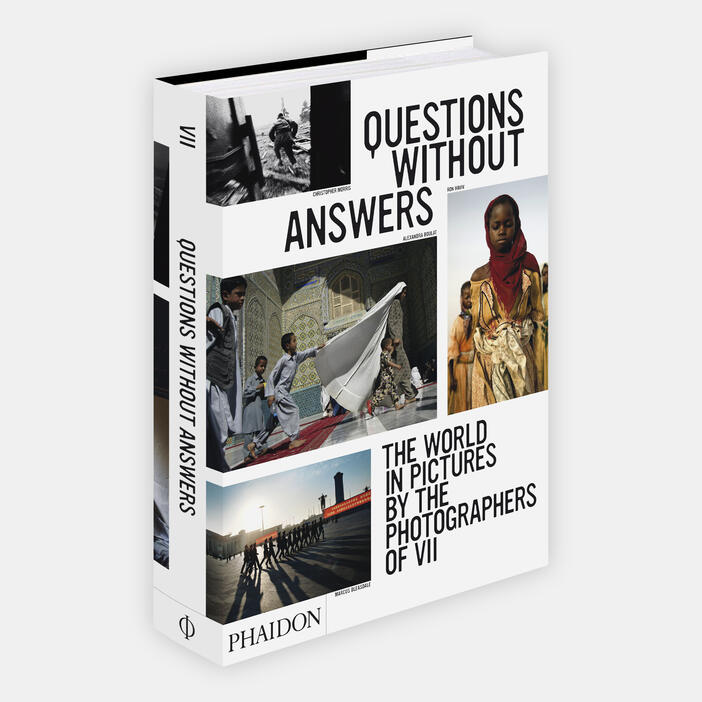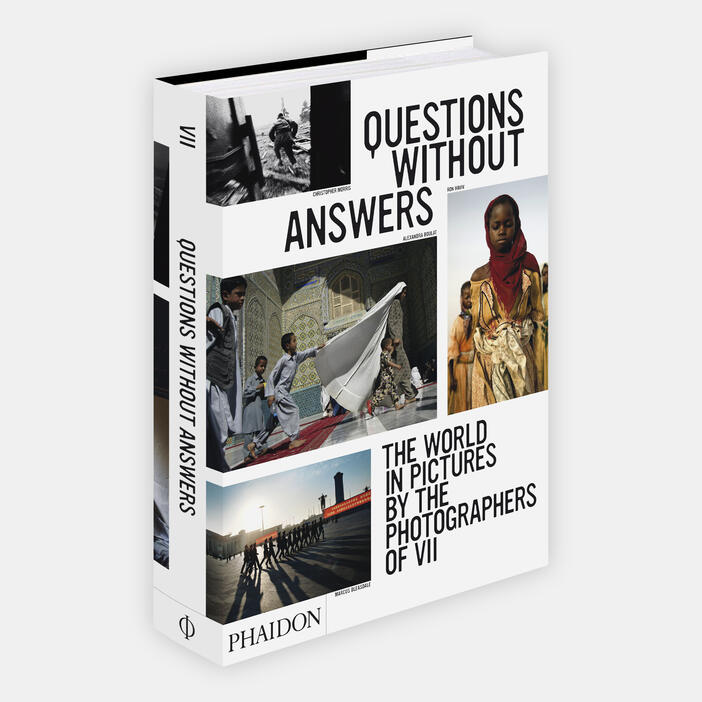 Questions Without Answers: The World in Pictures by the Photographers of VII
Price AUD$99.95 Price CAD$79.95 Price £49.95 Price T75.00 Price USD$75.00
Questions Without Answers presents the groundbreaking work of photo agency VII and includes over 50 stories by leading photographers such as Marcus Bleasdale, Alexandra Boulat, Ron Haviv, Gary Knight, Antonin Kratochvil and Christopher Morris. The extraordinarily talented group of photographers who make up this collective are at the forefront of digital, up-to-the minute photojournalism, providing an unflinching record of people and events around the world. From the end of the Cold War to the present day, this book brings together some of the most important, moving and compelling stories they have told – from images of 9/11 and the South Asian Tsunami to portraits of our most respected, cultural figures – and provides a powerful visual history of our changing world and its defining events.
Specifications:
Format: Hardback
Size: 300 × 225 mm (11 7/8 × 8 7/8 in)
Pages: 368 pp
Illustrations: 450 illustrations
ISBN: 9780714848402
VII derives its name from the number of founding photo-journalists who, in September 2001, formed this collectively-owned agency. Designed from the outset to be an efficient, technologically advanced distribution hub for some of the world's finest photojournalism, VII has been responsible for creating and relaying to the world many of the images that define the turbulent opening years of the 21st century.

Now made up of 11 eminent photographers - John Stanmeyer, Marcus Bleasdale, Alexandra Boulat, Ron Haviv, Gary Knight, Ed Kashi, Antonin Kratochvil, Joachim Ladefoged, Christopher Morris, Stephanie Sinclair and Franco Pagetti - VII remains committed to recording, not just the battlefield, but social and cultural change worldwide.

What unites VII's work is a sense that, in the act of communication at the very least, all is not lost; reparation is always possible; despair is never absolute.

David Friend, former director of photography at Life magazine, is Vanity Fair's editor of creative development. A successful author and editor, he has also curated a number of important exhibitions and created the Alfred Eisenstaedt Awards for Magazine Photography.

"The agency VII [...are] unflinching in their coverage of world events... Images are interspersed with anecdotes, assembling a visual history as terrible as it is powerful."—Sunday Telegraph, Seven Magazine
"...A compelling look at how several major events have affected the lives of communities and individuals throughout the world."—Photo District News
"...All the cliches are true: These images have the powers to transport, inspire, and change."—Departures
"Shows photojournalism at its best."—The Independent on Sunday
"A large, handsome book."—The New York Times
"It's easy online to click through photographs from around the world, but it is something else to hold a book bigger than a laptop and linger over pictures composed by masters."—The Boston Globe