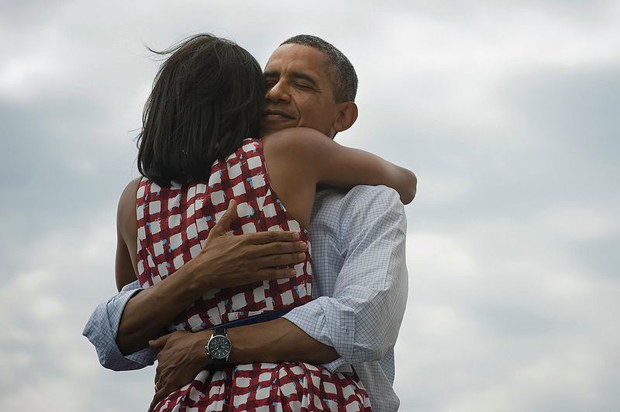 2012 in photography
It was the year when a photograph became the most widespread tweet in history, print prices began scaling the dizzy heights of the art market and a 'non-photographer' won one of the most prestigious photo prizes
The year 2012 was when photography really came into it's own online. Proof of this was in the ability of one photograph to tell a thousand words, of relief, happiness and joy at Obama's 'four more years'. It was not just online that photographs conveyed what words couldn't. As hurricane Sandy struck the east coast of America in late October Iwan Baan's photograph of a half blacked-out New York spoke immediately of more shock and awe than any other medium could.
It was the year of the photographic one liner. Thomas Brown and Anna Burns created their own versions of B Movies, while Franck Allais played 'guess the logo' with his branded street scenes and Chris Buck's invisible celebrities had us guessing for hours. All this fun didn't meant that a cause couldn't be fought for. Steve McCurry went on location in Ethiopia to raise awareness for disappearing tribes and VII Photo photographers Ashley Gilbertson and Jessica Dimmock documented a flooded New York. At Recontre d'Arles in France Sophie Calle astounded and brought many visitors to tears at her exhibition For the First and Last Time which showed how people dealt with the sudden presence, or absence of sight.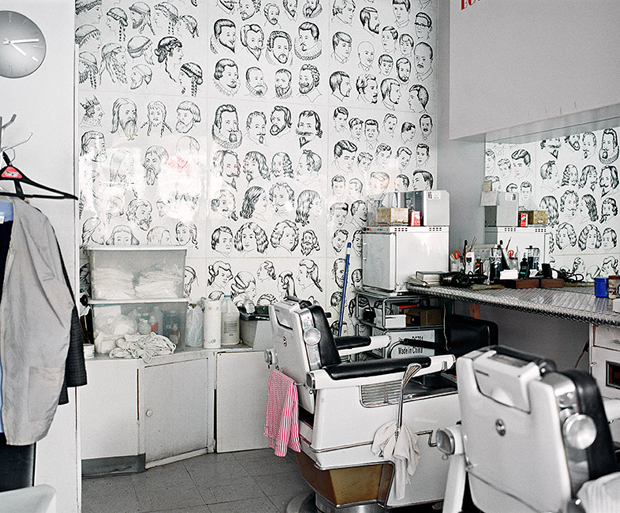 The beginning of the summer saw the long awaited revamp of the Photographers' Gallery in London. The new building opened with a show by heavyweight aerial photographer Edward Burtynsky but it would be the Deutsche Börse prize on show in July and the winner announcement in September which would cause the biggest noise when John Stezaker, a photographer who assembles found photographs won the prestigious £30,000 prize. Stezaker's win opened up the way for collage to really make its way to the fore with photographic artists such as Mary Lydecker, Kahn/Selesnick and Sebastiaan Bremer - manipulated images were even given their own exhibition at the Met in New York. It also looks like found photographs aren't going away as next years Deutsche Börse short list is anything to go by – it includes artists Adam Broomberg & Oliver Chanarin, Mishka Henner and Cristina de Middel who all use photographs as part of their practice; the only 'traditional' photographer nominated is Chris Killip.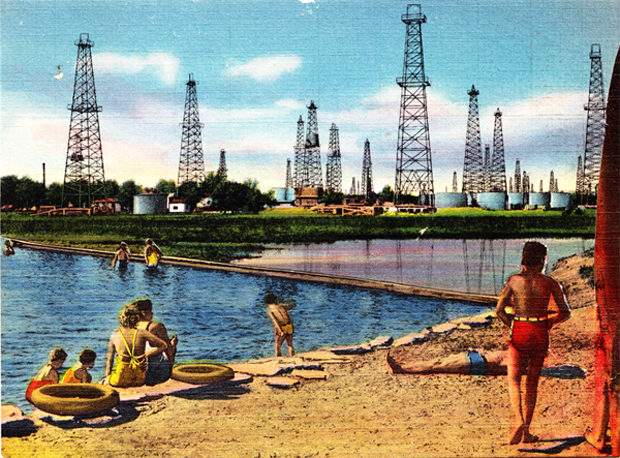 The left-field swing for the Deutsche Börse in the prize giving world was somewhat balanced in October when French photojournalist Luc Delahaye was awarded the £65,000 Prix Pictect award - the photographic community can rest easy for while knowing that photography in its traditional sense will be here for a long time yet.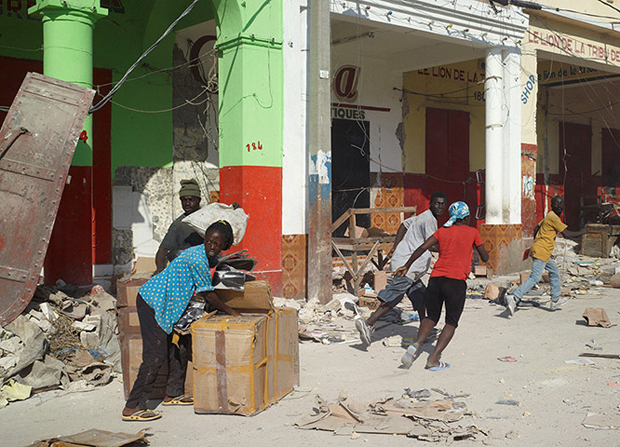 Phaidon's HQ was busy with photographers this year too as we sat down with René Burri and talked about how he pulled the wool over Henri Cartier-Bresson's eyes with his most famous shot and the early days of Magnum; we got an insight into how Steve McCurry got some of his most iconic photographs and Joel Meyerowitz told us why New York's Fifth Avenue always amazed him and took us through some of the best photographs from his new book Taking My Time.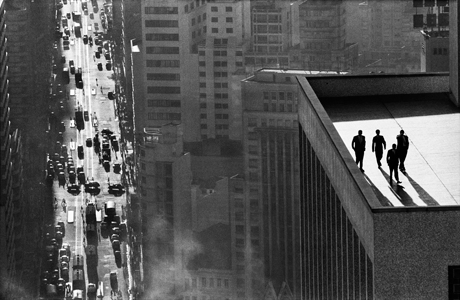 Elsewhere, Vivian Meyer continued to be an enigma that the photography world needed to crack as three simultaneous exhibitions were held of her work in America alone at the beginning of the year; photojournalist Eugene Richards remained ever unpredictable as the former Magnum photographer left his agency Reportage in June (which he'd only joined in 2010 after a short stint at VII Photo). Painter Cy Twombly had a posthumous show of his photographs - shot on a compact camera their blurred impressionistic feel was the photographic embodiment of his paintings.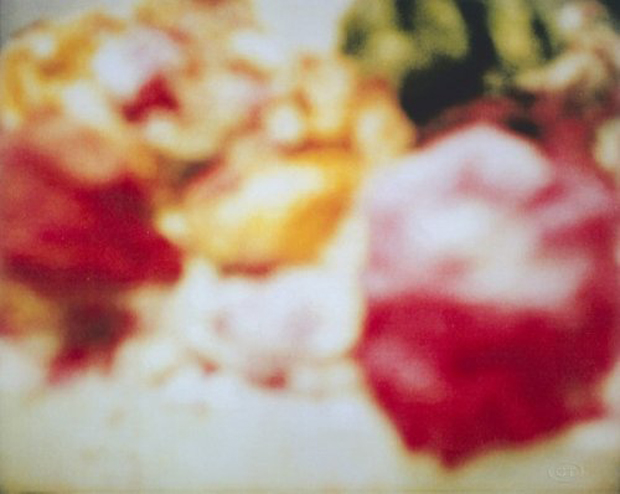 At the auction houses photography didn't do too badly either; Jeff Wall's Dead Troops Talk sold for $3.6million and became the most expensive Canadian photograph ever sold at auction; the only dye transfer print of the Beatles' Sgt Pepper went up for sale; and one of the biggest collections of Leica collections went on sale at Bonhams in Hong Kong. As auction prices rise the temptation is to produce even more versions of photographs in the hope that they will each be able to reach record breaking prices. This thought is not without problems as pioneer of colour photography Wiliiam Eggleston found out this year when he faced a lawsuit from long time collector Jonathan Sobel over reproductions of a supposed 'limited edition' photograph, raising the question of what the term really means. Next year already seems to be shaping up to be a bumper year for the market as Paris Photo extends its photogenic arm to LA in the spring, making it the second European art fair to touch down in the USA next to Frieze NYC.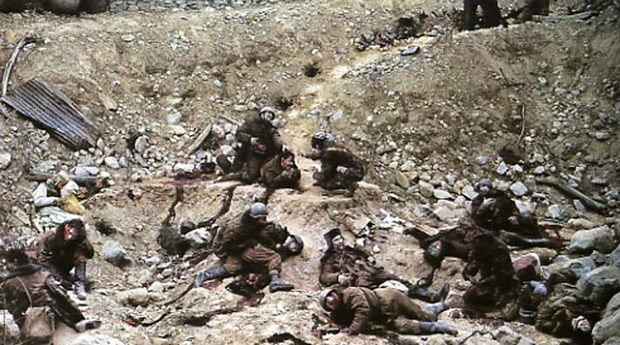 2012 was not all plain sailing - trouble was afoot for Los Angeles' Museum of Contemporary Art as photographers Barbara Kruger and Catherine Opie followed John Baldessari in leaving the museum's board after there were miscommunications about curatorial redundancies. The tension between analogue and digital continued as Kodak announced in August that it would be selling off among other departments its film division in an effort to focus on its commercial market printing business. At the beginning of December the company sold around 1,000 digital printing and processing patents to a group which includes Apple, Google and Facebook, further fuelling rumours of its demise. While the digital age spelled trouble for film producers, camera makers steamed ahead with Pentax leading the way in collaborating with Australian designer Marc Newson on the K-01 and cementing the trend for good-looking, high performance cameras for the design conscious.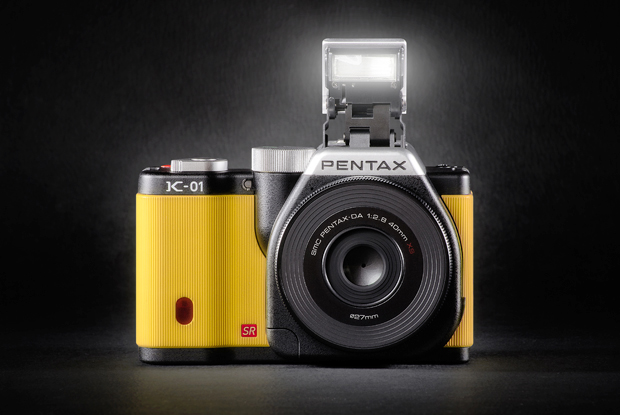 Only time will tell as to what medium will emerge as 2013's favourite method of sharing photos online and what battles (bearing in mind Instagram's less than well-explained change of usuage conditions) lay ahead. One thing is for sure: photography will continue to break market records, push boundaries and entertain us for at least the year ahead. Bring it on!