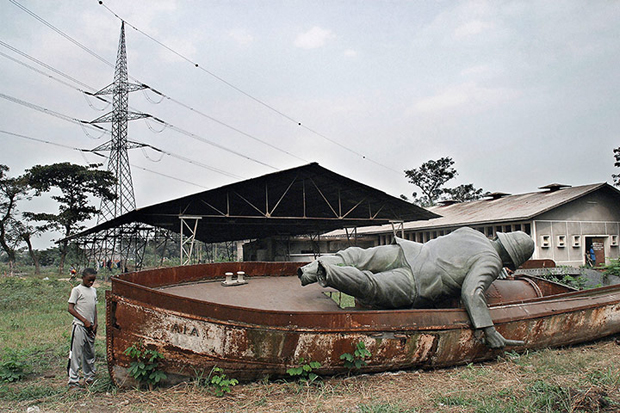 Prix Pictet shortlist announced
Phaidon photographers in the picture as 2012 Prix Pictet focusses on the theme of power
Phaidon contributors Guy Tillim, Joel Sternfeld, and Luc Delahaye are among the photographers short-listed for the prestigious Prix Pictet. The prize, awarded to a fine-art photographer whose work tackles social and environmental issues, is now in its fourth year, carries a £66,000 purse, and has fast become one of the key events in the photographic calendar.
Sponsored by the Swiss private bank Pictet & Cie, the shortlist for the prize was announced at the French photography festival Les Renontres D'Arles last night (July 4). 2012's theme, as chairman Stephen Barber explained, is power. "From the awesome power of the natural world and of industrial power harnessed by man, to the spontaneous power of people to effect change," said Barber."Power has enormous breadth, embracing contradiction and paradox in equal measure."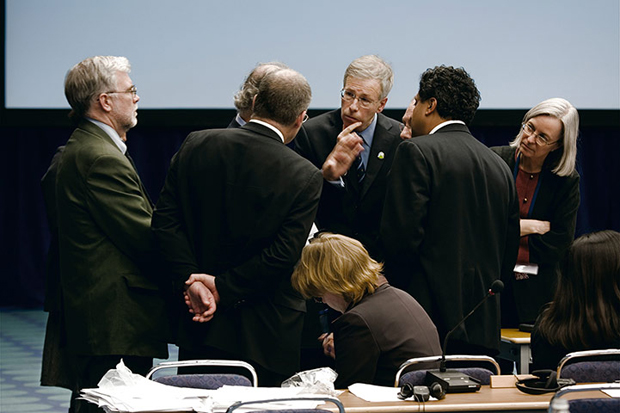 Tillum's series of images, Congo Democratic, dwell on the Democratic Republic of Congo's fractious political process; Sternfeld's When it Changed series captures the bewilderment of negotiators at the 2005 United Nations Conference on Climate Change; Delahaye's selections are more disparate, featuring frenetic OPEC meetings, and the desperate survivors of the 2010 Haiti earthquake. They're all worthy selections, yet there's no sure-fire winner, as these three are on a shortlist of 12, which also includes heavyweights such as Robert Adams and bright, younger artists such as Rena Effendi.
Honorary Prix Pictet president, Kofi Annan, will hand over the prize at the Saatchi gallery on October 9, while works from all on the shortlist will also be on show at the Saatchi Gallery London from October 10 - 28.
If you're interested in going a bit further check out our survey of contemporary photography Vitamin Ph, featuring 121 international artists. And you can't do much better than Questions Without Answers right now if you're a fan of cutting edge photo journalism.