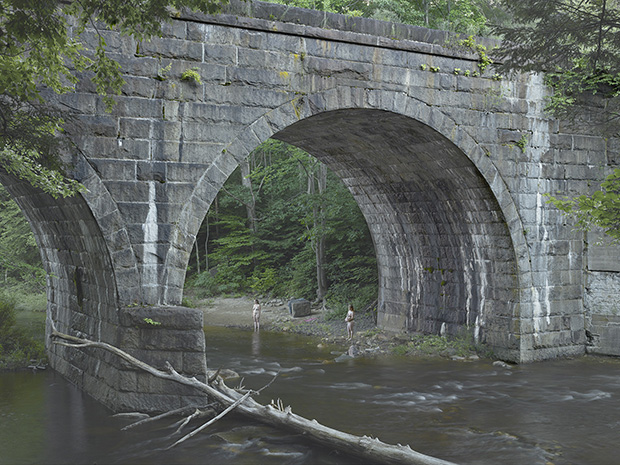 Gregory Crewdson returns after 5 years in the forest
Renowned photographer returns with new work after collapse of marriage and period of creative renewal
Gregory Crewdson has been pretty much invisible for the last five years. Following the collapse of his marriage, the renowned photographer retreated from New York to his childhood home of Becket in rural Massachusetts, where he has led a simple and socially withdrawn life, committing to daily, long-distance, open-water swims and cross-country skiing on wooded paths.
It was this period of solitude that helped fire a new body of work, Cathedral of the Pines, which opens at Gagosian Gallery in New York next week.
"It was deep in the forests of Becket, Massachusetts that I finally felt darkness lift, experienced a reconnection with my artistic process, and moved into a period of renewal and intense creative productivity," Crewdson says.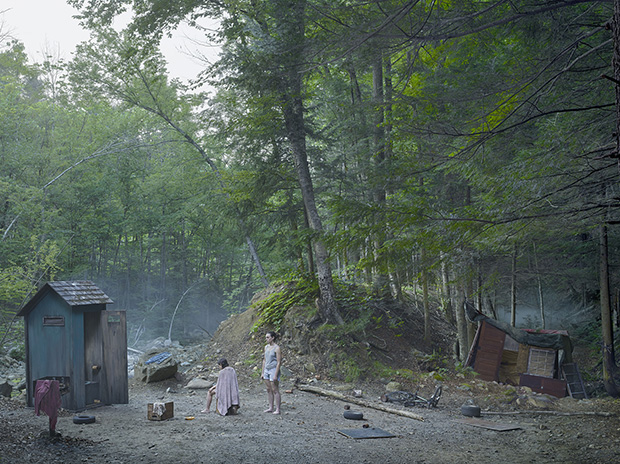 The series of new photographs is named after one of the trails deep in the forests of Becket, Massachusetts - the site where he found the inspiration to make the new pictures over three intense photographic sessions. The series marks a return to Crewdson's classic style of storytelling via the single image, using light and colour to create newly intimate, psychologically charged imagery.
In images that recall nineteenth-century American and European paintings, Crewdson photographed figures in the surrounding forests, including the actual trail from which the series takes its title. Interior scenes charged with ambiguous narratives probe tensions between art, life, connection and separation, intimacy and isolation.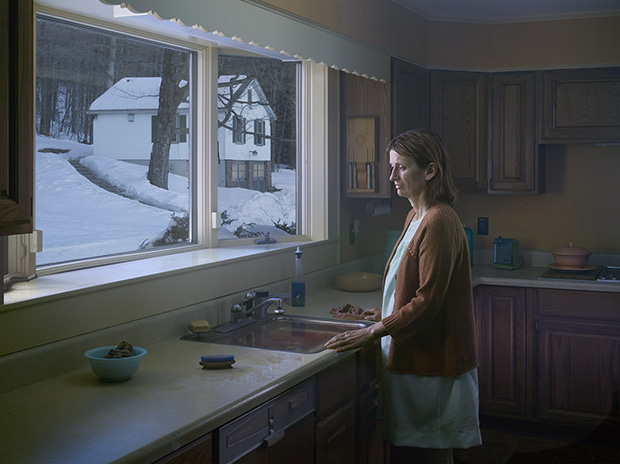 The photographs are accompanied by an essay by Alexander Nemerov, who addresses the work in relation to the American past, focusing in particular on the way the images draw space and time down to ceremonial points, in which "all that ever happened in these places seems crystallized in his tableaux, as if the quiet melancholy of Crewdson's scenes gathered the unruly sorrows and other little-guessed feelings of people long-gone who once stood on those spots."
Crewdson's work is in large part driven by an obsession with the "Freudian uncanny" Nemerov says. In Woman at Sink, a woman pauses from her household upkeep, lost in thought. In Pickup Truck, Crewdson portrays a nude couple in the flatbed of a truck in a dense forest—the woman seated, the man turned away in repose. Crewdson situates his disconsolate subjects in familiar settings, yet their cryptic actions—standing still in the snow, or nude on a riverbank—hint at invisible challenges. Precisely what these challenges are, and what fate awaits these anonymous figures, are left to the viewer's imagination.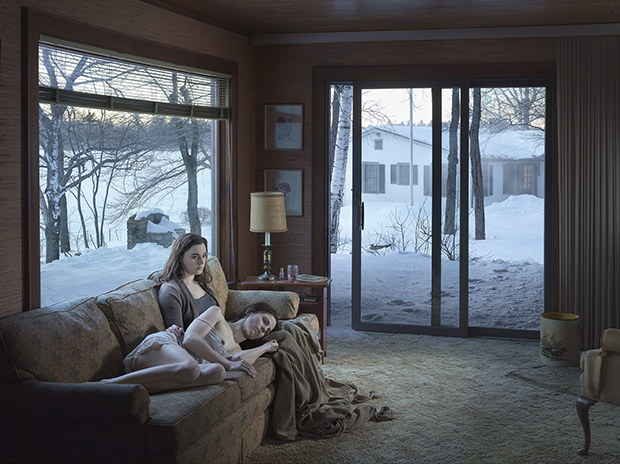 For more on the show go here, and for greater insight into Crewdson's place in photography buy The Photography Book; for more on fine-art photographers get Photography Today.