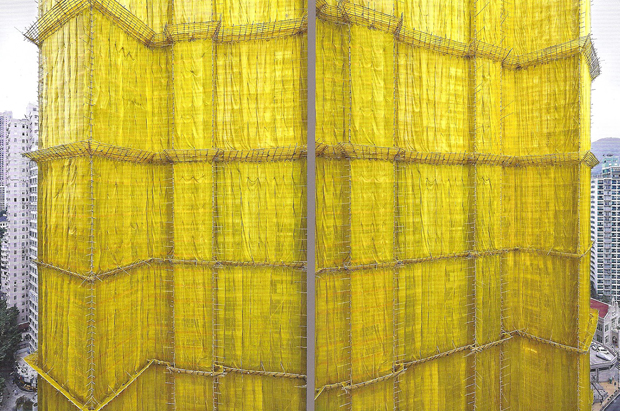 Phaidon's eye on the photography world 10.07.12
This week's photography special takes in France, South Africa, Brazil, Switzerland, Japan, China and Korea
Urban butterflies Peter Steinhauer arrived in Hong Kong in 1994 and immediately became fascinated with the bamboo scaffolding and brightly coloured material used to cover high rise buildings while they were under construction or refurbishment. Now, Steinhauer's series Cocoon, is the result of his decade long fascination with the old often ugly buildings kept under wraps which are suddenly unveiled as butterflies months later. The photographs are on show at Angela Li gallery in Hong Kong until July 31.
Sight unseen As we reported yeserday it seems there are mixed feelings towards the exhibition programming of Recontre d'Arles this year but the work of Spectrum Photo Prize winner Sophie Calle has managed to reduce many visitors to tears - for all the right reasons. The French photographer and conceptual artist has two interrelated projects on show in one of Arle's churches. For the Last and First Time deals with the sudden presence, or absence of sight. Set in Istanbul - a city surrounded by sea - Voir La mer is a film of people seeing the sea for the first time. The Last Image is a photo-series of people who have lost their sight suddenly. The subject matter combined with the location of the exhibition makes for a contemplative and powerful atmosphere. For the First and Last Time is at the Chapelle Saint-Martin du Méjan in Arles until September 2.
Living with the consequences South Africa-based photographer Johnathan Torgovnik has won the Discovery prize at this year's Recontre d'Arles for his series of portraits of Rwandan women who were brutally raped during the country's genocide and the children born as a result. Intended Consequences is an intense series of photographs and is part of a long term commitment of the Israeli born photographer to support Rwandan women and children. Torgovnik, who also spent time exploring what makes the Bollywood film industry tick and has had photographs in many publications including The New Yorker, GQ and Newsweek, announced that part of the $25,000 (£19,850) prize money will be donated to his organisation, Foundation Rwanda.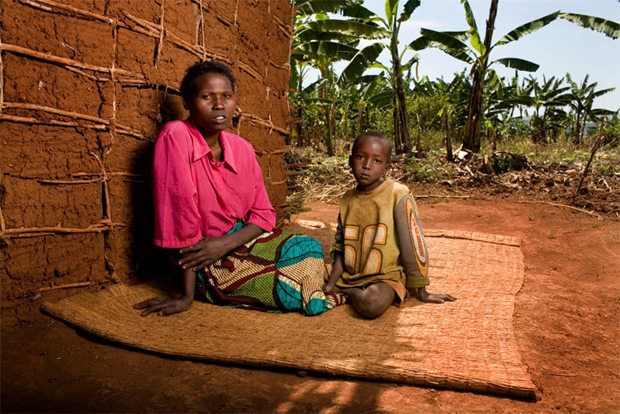 There's a Pantone colour for everything Ever wonder what Pantone hue sunburn is? or what shade your freckles are? Angelica Dass has gone some way to answering that question with her latest series Humanae. The Rio de Janeiro-born photographer has been collecting portraits of people and matching an 11 x 11 pixel area of their skin to colours in the universal colour classification system. It looks like the project may take a long time to see its end as she's aiming to record and catalog all possible human skin tones so if you think your colouring is particularly unique and you want to be photographed get in touch.
Photographing the invisible The elusive Higgs Boson particle has been evading physicists since the CERN machine in Switzerland was switched on in 2008. Now that the closest proof yet has been found for the 'God' particle's existence, how do photographers go about taking a photograph of the event? The Guardian had the computer generated graph of the particle with its wave-like radiations and field of blue dots which produced mesmerising effect but perhaps the more interesting photographs came from the atmosphere around the discovery. Reuters photographer Denis Balibouse has spent the last 8 years documenting the scientists at CERN and last week his project reached its climax as they celebrated the announcement of the closest proof that Higgs Boson exists. [See his photographs here](Denis Bailhouse: http:/blogs.reuters.com/photographers-blog/2012/07/05/lost-in-collisions-at-the-cern/)
New space for Pace Pace gallery is to open second site in London on Burlington Gardens in Mayfair. The gallery which represents leading photographers such as Chuck Close, Lee Friedlander and Hiroshi Sugimoto, already has a space on Lexington Street in Soho as well as four galleries in New York and one in Beijing. The new location, with the Royal Academy of Arts, the Haunch of Venison and the Gagosian as neighbours, cements Pace's position as one of the leading contemporary art and photography galleries. Pace president Marc Glimcher said that a second space in London will enable them to "better support our artists based in Europe and to present the work of important American artists in London, in some cases for the first time in decades."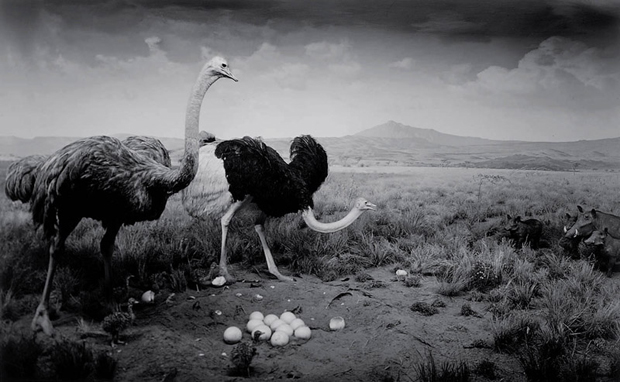 Last chance to see the future Fotofestival Naarden has relocated to New York from the Netherlands for a very short time. Let's Face It is on show at United Photo Industries until July 14 and continues the legacy of Dutch portraiture by 17th century painters such as Rembrandt and Vermeer. Contemporary photographers including Caren Huygelen, Christian Kryl, Flokje van Lith are recognised as ahead of their time just as the Dutch Golden Age painters were for the content of their portraits.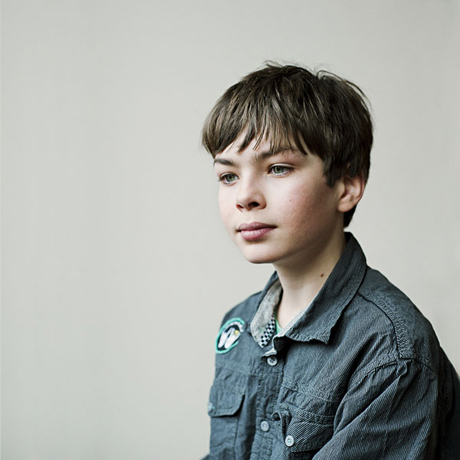 Bag yourself a Best in Show Summer show season has started and first off the mark is Foto8 gallery in London's Clerkenwell. 159 works have been chosen to be hung on the walls from over 3000 entries and represent the best in new photojournalism and documentary photography. As with many summer shows, many of the prints are available to buy, including Best in Show Titus Simoens' image from the series Blue, See and with prices from £60-300 there aren't many excuses not to treat yourself.
Nikon in court Nikon has found itself at the centre of a court battle over its decision to close a photography exhibition by South Korean photographer Ahn Se-hong, claiming the work was too political. In the exhibition, Layer by Layer, Ahn photographed Korea's so called 'comfort women' - ladies who were forced into prostitution by the Japanese military during World War II. This latest flare-up is part of an ongoing battle over Japan's treatment of the women and its struggle to appease its large Korean descent population. The court has forced the Tokyo-based camera company to reinstate the exhibition but according to accounts the South Korean photographer Ahn has received little help beyond Nikon providing gallery space.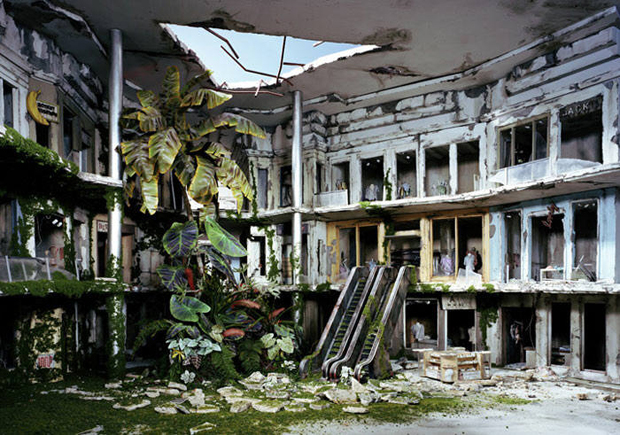 Intentionally ruined buildings You don't seem to be able to go two clicks on photo sites without stumbling across rubble strewn photographs of decaying buildings in Detroit and at first glance we thought the photo above was by another photographer who'd crept into the ruined buildings and started snapping away. This is not the case for Lori Nix. At second glance, there's something just off with the scale, giant plants creep through gaping holes in the ceilings and sunsets look just too perfect. The Brooklyn-based photographer has painstakingly crafted models of these building interiors herself and the resulting photographs are on show at Bau-Xi Photo gallery in Toronto until July 21.
And finally... In a recent interview 89 year old photographer and painter Saul Leiter reflected upon his long and influential career and how the drive to be successful has passed him by. "In order to build a career and to be successful, one has to be determined. One has to be ambitious. Now, I much prefer to drink coffee, listen to music and to paint when I feel like it."