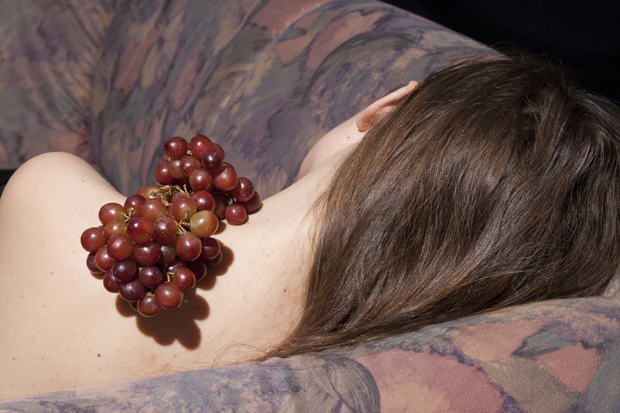 Lauren Hillebrandt - 'boredom inspires me'
The Dutch photographer rebels against the repetitiveness of daily life in her new series The Day
Photographers get their ideas many different ways some from travelling the world; some by submerging themselves in unfamiliar neighbourhoods and communities; and some through the eccentricities of art and culture but for Dutch photographer Lauren Hillebrandt's new series The Day (which she's kindly given us a sneak preview of here) she used her apathy for everyday life as her inspiration. "In short, it's about life and boredom" she says. "The Day depicts the boredom I experience when looking at the way we tend to live our lives."
Hillebrandt, who studied at the Royal Academy of Fine Arts in The Hague and is now based in Amsterdam, "forces" everyday objects into sculptures for her highly stylised and vibrantly coloured still life photographs. Unlike in other 'still life' photography such as Stephen Shore's American Surfaces series where he photographed strange juxtapositions he came across on his road trips, Hillebrant's arranged photographs have an unnatural, yet not uncomfortable, tension to them; lemons sit atop a metallic bag, grapes are draped over the neck of a resting figure and a crisp sheet of paper rests among the leaves of a plant.
The sculptures Hillebrandt creates reinvent the original purpose of the objects she uses in them. They become something that is not an everyday occurrence. "This craving for absurdism represents my paradoxical feelings towards this 'normal life' we are all used to looking at," she says. At the same time Hillebrandt is questioning the freedom people appear to have in their everyday lives; the freedom to choose one of a few prescribed options, the 'done thing'. Hillebrandt asks: Why not something completely different?
"In The Day you can see a person who is fed up with boredom, having the same schedule every day, eating chilli con carne like the day before and the day before that, and watching the same show every night at 8pm. We think we live a life that is filled with freedom, but does this freedom go hand in hand with the many choices we are given these days? We are able to choose from 50 kinds of toothpaste, but are we still able to choose our own lives?"