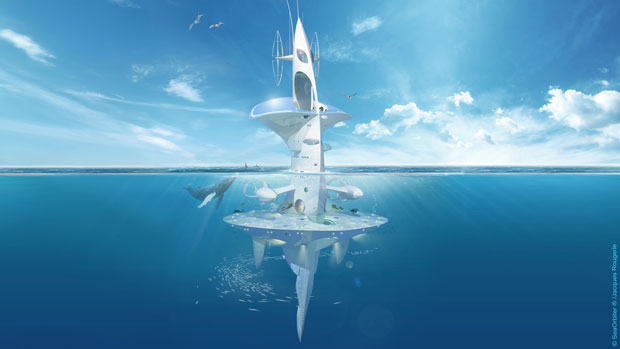 Crowdfunded vertical boat gets the go-ahead
Powered by solar panels and wind and wave energy Jacques Rougerie's SeaOrbiter takes to the oceans
Jacques Rougerie's Paris studio is positioned right on the Seine, in a barge no less. A good spot for an architect who is drawn to the sea.
The practice has a host of futuristic marine concepts and has long been pushing the boat out, so to speak. While many remain on the drawing board, a few have got off the ground, like the SeaOrbiter, a scientific observation vessel.
Construction is about to start on this sophisticated-looking vertical vessel, having raised the money through crowd-funding.
Rougerie and his team must be delighted, as the SeaOrbiter has been in development for more than a decade. Its design does sound more like a crazy dream than something that could possibly become reality, with 31m of the 51m-high ship being under the water. It will be powered by solar panels and wind and wave energy and will fit up to 22 people on its explorations.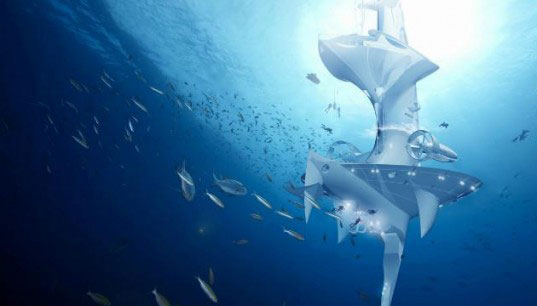 "SeaOrbiter is the only vessel in the world allowing a 24h/24 exploration on long-term missions of the open sea and the abyss," say the designers.
Rougerie says in his thank-you speech to the 600 or so donors, that the ship will be built in two years' time, when everyone who has supported him will be invited on board.
They will find themselves lodging in underwater cabins, taking in the vista from the 27 metre-high view platform, or perhaps hanging out in the diver's decompression tank.
Despite the outlandish nature of this project, Rougerie is no stranger to oceanic observation. One of SeaOrbiter's predecessors is Aquascope, an underwater observation trimaran that went into production from 1979-1980.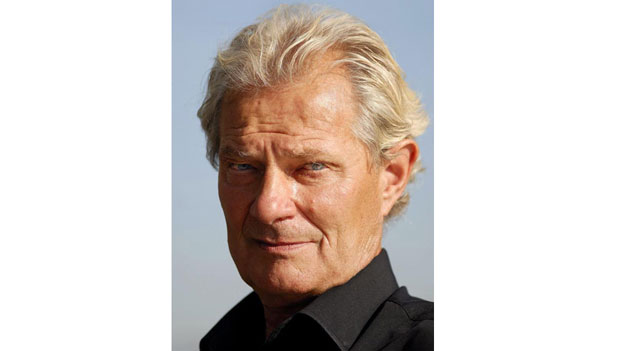 All in all, it's the kind of verve and engineering know-how that reminds us of some of the wonderful ideas and projects in our great book Vitamin Green. Hugh Broughton Architect's Halley VI British Scientific Research Station, the greenest building in Antarctica, particularly springs to mind.