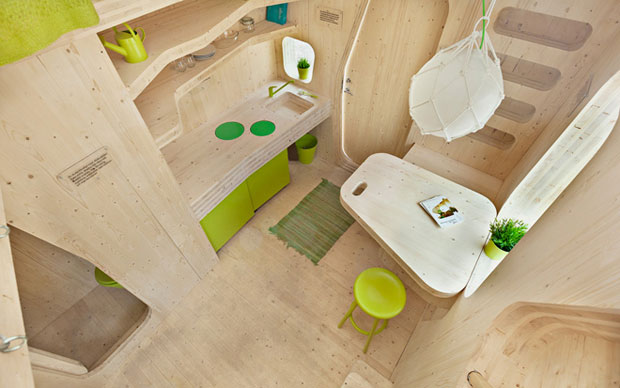 New student accommodation ticks the box
Tengbom's new student apartments will house 22 college kids (not all in the same building) from next year
It's good when business gets involved with conceptual stuff. It frees up creatives to think outside the box. Though in this instance, Swedish architects Tengbom's thinking was very much inside the box. It teamed up with student housing company AF Bostader in the Swedish city of Lund to rethink college accommodation.
The challenge was to produce a unit that was cheaper than standard expensive residences on offer. Tengbom's solution was to make it smaller, and in the process make improvements. This was a challenge, as regulations call for accommodation that's no less than 25sq m. But with their super-compact lay-out and mini-mezzanine level, Tengbom's Smart Student Flat is a mere 10sq metres, about 60% smaller.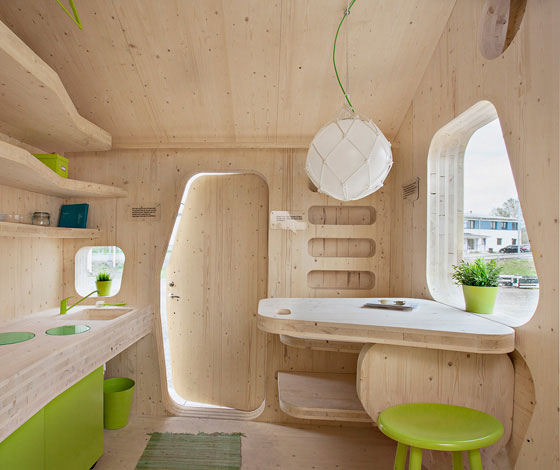 The architects have got away with this by giving the pod plenty of windows, and by an innovative use of storage. So one window shutter can be folded out as a table, another as a desktop. Somehow, there's also space for a kitchenette and a loo. And on that 4m-high mezzanine level, there's just about room for a futon and other nocturnal paraphernalia.
"When designing such a small space, you have to plan everything in detail. You cannot afford the wrong use of the space," architect Linda Camara explains. It's all been conceived in tasteful pallid timber, with lime green as the accent colour.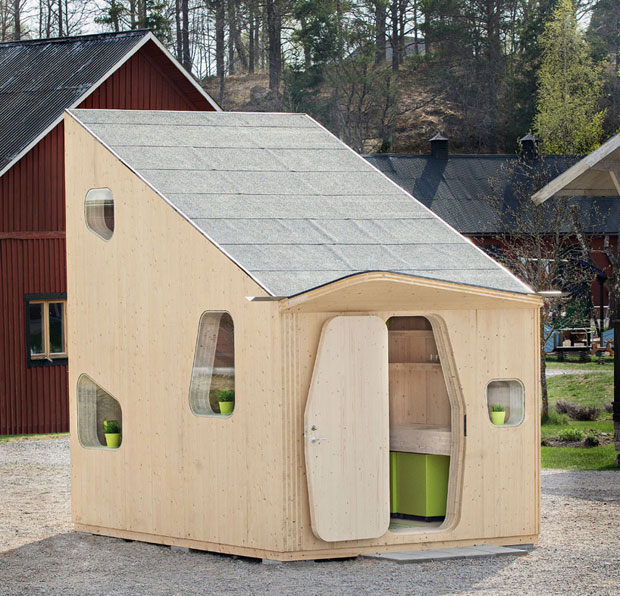 The rounded edges of many of the corners stop this from feeling too much like a retro-fitted garden shed. But there's a risk, surely, of some anxious undergrads suffering from claustrophobia. That will be put to the test in Lund, where 22 Smart Flatsare being built next year. In the meantime, the prototype is on show at the Virserum Art Museum in the town of Virserum until 8 December. Next year 22 units will be built for students to begin moving into (we're presuming fresher's week parties will be conducted on a more selective basis). It's the sort of project that would sit well in Vitamin Green our great book of sustainable design and architecture.