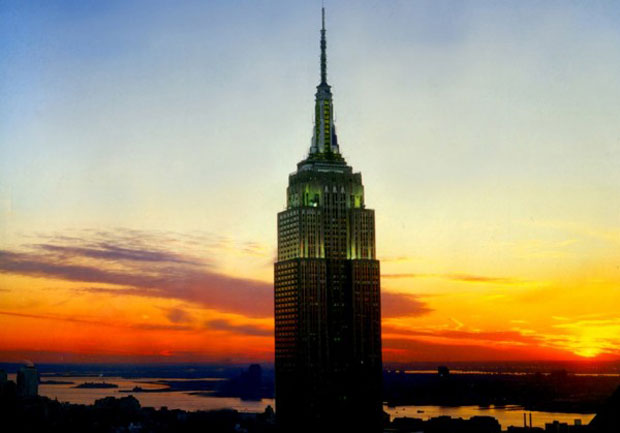 The greening of the Empire State building
New York's most iconic building has been given a $500 million plus retrofit - but you won't spot it from the outside
While the newly built One Trade Center may have just become the tallest building in New York, as of today, the rival it overtook - the iconic Empire State Building - has become one of the greenest.
The 81-year-old building - the plans for which were drawn up in just two weeks by William F Lamb - has spent the last three years being retrofitted to the tune of $20 million in order to cut energy use. This is in addition to an estimate $500 million spent on internal rennovation designed to modernise internal offices and attract new tenants willing to pay top dollar rents.
It's the highest profile project put into place by the Clinton Climate Initiative Foundation and work on it began in secret in 2006. More than 60 different fixes were proposed for the Empire State retrofit before eight were agreed upon. Developers were told there were two things they couldn't touch: the Art Deco exterior and the lucrative 86th floor observation deck.
The building's 6,500 windows were replaced with suspended coated film and gas fill to boost insulation. One entire floor of the building served as a glazing 'factory'. Engineers took out dropped ceilings which had been put in over the years and had blocked out light. New lighting and ventilation systems were replaced as were the boilers and chillers that take up the basement of the building. Most of the work was carried out at night.
Now, tenants in the building will be able to go online and assess their energy use thanks to 25,000 sensors embedded in the walls which feed data into a central management system. The system calculates the number of people in the room and regulates the temperature accordingly. The building is expected to reach 38 per cent energy savings by next year and will rank in the top ten of all buildings in terms of efficiency.
As America's most iconic buildings begin to show their age (it's estimated that half the office space in New York was built pre-1945) the retrofit market is expected to increase threefold from $5 billion to $15 billion by 2020. The Empire State retrofit has been carried out ahead of a one billion dollar initial public offering.