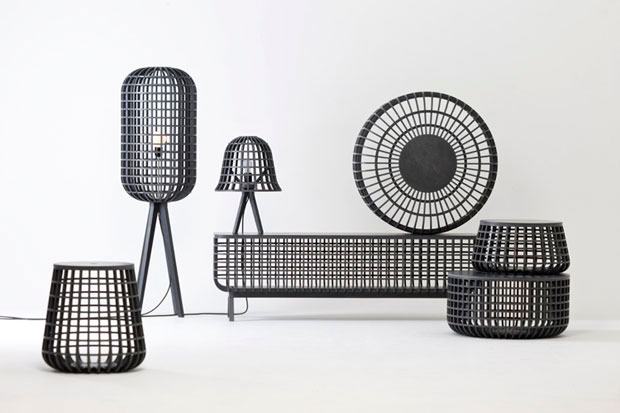 Korean tradition with a contemporary twist
Seung-Yong Song's modern take on traditional Korean lattice forms
From a new wave of South Korean creatives, furniture designer Seung-Yong Song's Dami series combines traditional Korean lattice structures with new eco-friendly materials to create products that reference the country's design heritage with contemporary concerns in mind. Lattice designs are a common, traditional motif in Korean design and architecture, with their particular shapes and arrangements carrying their own meanings. The acha-mun design, for example, has a neat appearance and was the favourite door design among scholars. Dami gets its name from the Korean verb meaning to 'put in', and the woven, basket forms and covers – which come in a variety of shapes and sizes – can be used in a myriad of ways. The collection comprises lights, stools, tables and seating. The materials and manufacturing process - Valchromat (a type of wood fibreboard) and Computer Numerical Control processing - help toreduce waste.
Seung-Yong Song was born in Yangsan in 1978 and currently works in Seoul, South Korea. Song attended École Supérieure de Gestion in Reims, France. He started working as an artist's assistant at the internationally renowned Claudio Colucci studio, and as a freelance artist Song worked in collaboration with designers Jean Marc Gady, Patric Nadeau, and Matt Sindall in France. His work has also shown at a number of exhibitions both in South Korea and in France.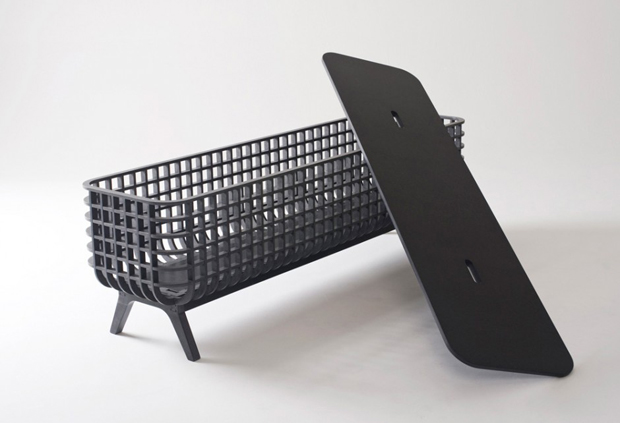 For more on emerging South Korean talent, check out this exhibition where contemporary Korean artists display in London. And if you're interested in sustainable design, make sure to check out Vitamin Green - the definitive book on contemporary sustainable design and architecture from around the world.