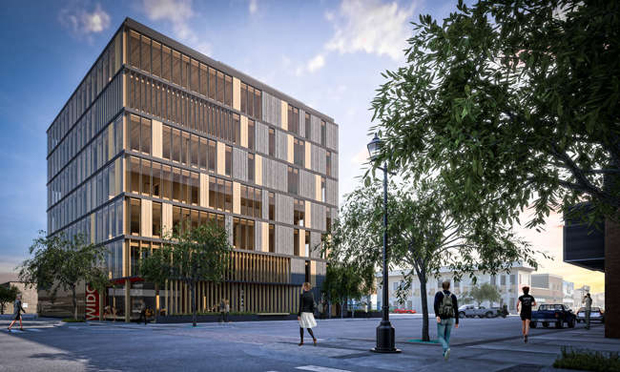 Tallest wooden building in Canada breaks ground
Apart from metal joinery and concrete foundations Michael Green's aptly named Wood Innovation Design Centre is six storeys of pure wood including the columns, beams and floor - even the elevator and stair core
Wooden buildings in Canada are usually only allowed to rise up to four storeys. But a special exception was made for Michael Green Architecture's latest scheme. The aptly-named firm is breaking ground on a six-storey wooden structure, which, because of its ceiling heights, mezzanine and penthouse, will be the tallest such building in North America.
Actually this is a massive billboard for Wood Innovation Design Centre, which likes to trumpet the delights of all things timber. The centre, which stands in Prince George, British Columbia will house the University of Northern British Columbia's new masters of engineering program in tall wood design. Students will be moving in this September.
Except for the metal joinery and the concrete foundations, it's all wood. That includes the columns, beams and floor, as well as the elevator and stair core, which form the structure's lateral bracing.
"Traditionally that would be made with steel or concrete," Green explains, "Now we've been able to show that even the elevator shaft can be made with these mass timber panels."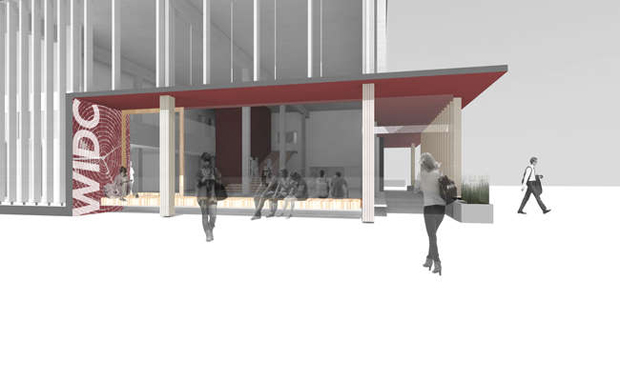 As this is a showcase for wood, plenty of different varieties have been deployed, all of them provided by the local forestry industry. So there's Douglas fir, spruce, hemlock, and Western Red Cedar. "What has allowed us to move to this new kind of building is the use of mass timber panels," Green told industry website Architectural Record.
"These materials come in huge sheet sizes that are thick enough that they have an inherent fire resistance." But innovation – even in natural materials – doesn't come particularly cheap. The structure's price tag is around $24.5 million.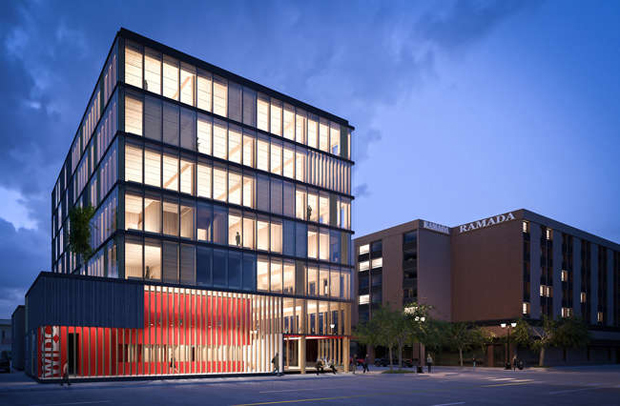 In the last year or so, Green's practice in Vancouver has really taken up wood's cause, particularly for tall buildings. It can boost a local economy and is less harsh on the environment than conventional building materials, say the architects. As Carla Smith, an associate architect at MGA, told Architectural Record: "By promoting the use of wood construction in areas poised to build a staggering number of buildings over the next 50 years (like China), we can make a dramatic impact on carbon footprints on a national and global scale." You can see more fascinating examples of sustainable and green thought and design in our wonderful book Vitamin Green.