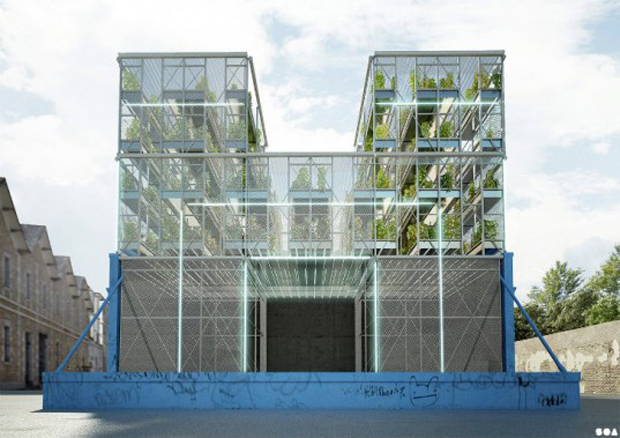 Farming and music come together in Bordeaux
Parisian architecture practice SOA combines organic vertical farming with live performances. Intrigued? Read on
Here's an unusual one for us to grapple with on a Monday morning. As publisher of some of the finest chefs (and restaurateurs) in the world obviously we're used to fusion cooking, but how about a bit of fusion architecture?
Well Parisian architects SOA Architectes thinks it's come up with the perfect recipe for sustainability and well-being with its Musical Farm concept in Bordeaux. It combines vertical farming with music performances, teaching people about organic food production while they're taking in a show or a concert.
This is no ahem, pie-in-the-sky self-initiated vision. It was actually commissioned by Darwin Ecosysteme, a group which has a larger project to build a sustainable community on the site.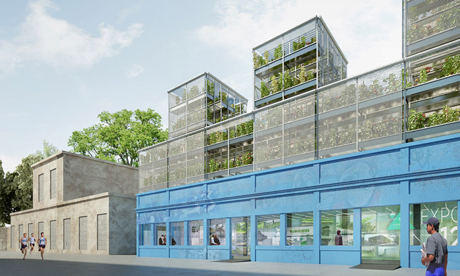 SOA's 'Ferme Musicale' would be situated on the site of an old barracks, Bastide Niel. The design transforms what's left of a warehouse into an educational gallery, a stage, community rooms and growing facilities. The agricultural activities would take place in a series of lightweight frames made of steel, with the service areas being on the ground floor.
In keeping with the eco ethos of SOA's principal Augustin Rosenstiehl, the place would be water and energy efficient, and would employ local residents, meaning that there are plenty of differing ways the project could give back to the community. As you know, we love this kind of out-of-the-box thinking at Phaidon, especially when it's done as well as this. You'll find a whole host more of it in our book Vitamin Green, which we're offering at discount for a very limited period in the run up to Christmas.