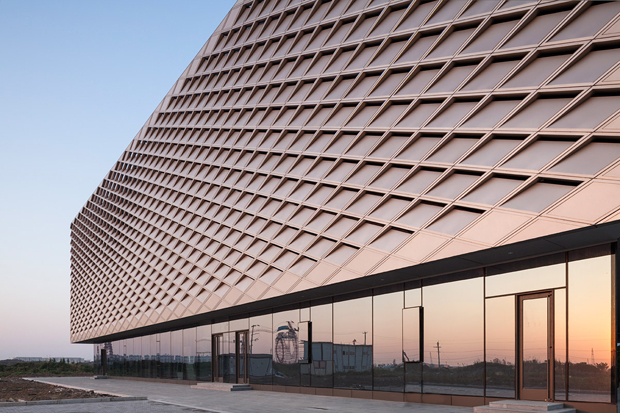 HENN build 'floating' museum on the Yangtze River
The diamond-panelled Nantong Museum of Urban Planning is HENN's latest high-profile waterside project
It seems cities are getting more and more adept at exploiting their waterfronts. The city of Reggio Calabria and Italy commissioned two buildings from Zaha Hadid for its waterfront, Herzog & de Meuron were commissioned to design Helsinki's Waterfront Hotel and Schmidt Hammer Lassen is putting up Scandinavia's biggest public library on the waterfront of the Danish city of Aarhus.
And now the city of Nantong in the Chinese province of Jiangsu has joined the party, with a brand new museum on banks of the Yantze. The Nantong Urban Planning Museum, which opened this week, is the creation of Germany-based Henn Architects, who eagle-eyed Phaidon.com readers may remember as the creators of the spectacular Porsche Visitor Centre in Wolfsburg.
The architects are playing with location, it seems, with a structure which they describe as 'floating'. They call it a 16m, floating volume, which rests on a setback glass pedestal. Inside, along with exhibition space, café and bookshop, there are offices and conference rooms.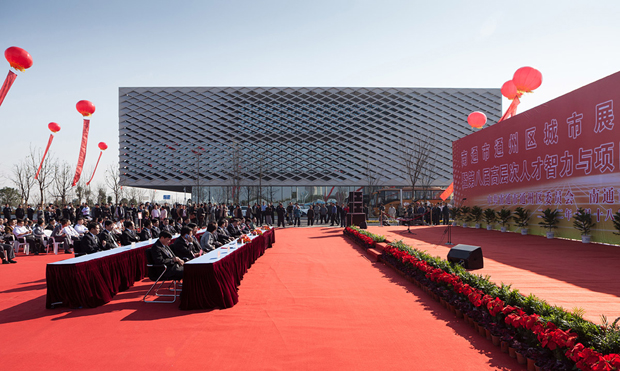 But as much as its apparent levitation, it's the building's façade which draws the eye. Composed of two layers, the inner one thermally seals the building envelope, while the outer is made up of diamond-shaped metal panels. This latticing can be variously opened from 9% to 60%, so that sunlight can filter in – in a controlled manner.
Nantong, which has more than 7m inhabitants, no doubt has some urban planning issues of its own, and so a museum dedicated to the subject may well be a welcome arrival. And urban planning couldn't be higher up the agenda, with every design and architecture festival across the globe attempting to address the issue. Naturally, Phaidon has it covered with Vitamin Green and architecture fans should also check out more great buildings in the architecture section of our store.