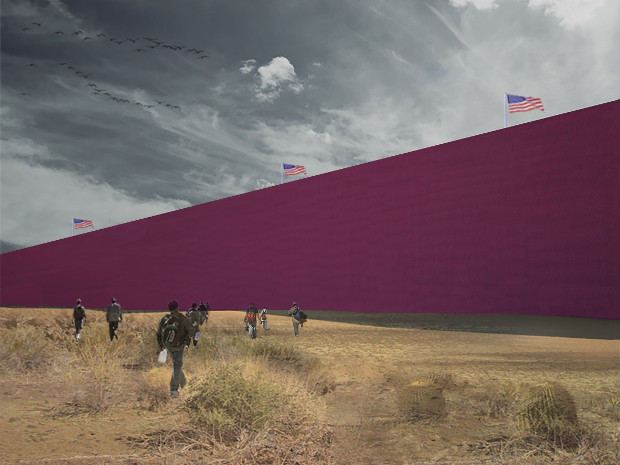 Could Trump's wall become a Luis Barragán tribute?
That's certainly the proposal from Mexican architects who've painted the candidate's border barrier Barragán pink
The 20th century Mexican Pritzker Prize laureate Luis Barragán was one of Modernism's great architects, who built simple, serene, beautifully coloured, crisply constructed buildings, such as the architect's own home and studio, now a UNESCO World Heritage site, and San Cristobal Stables just outside Mexico City.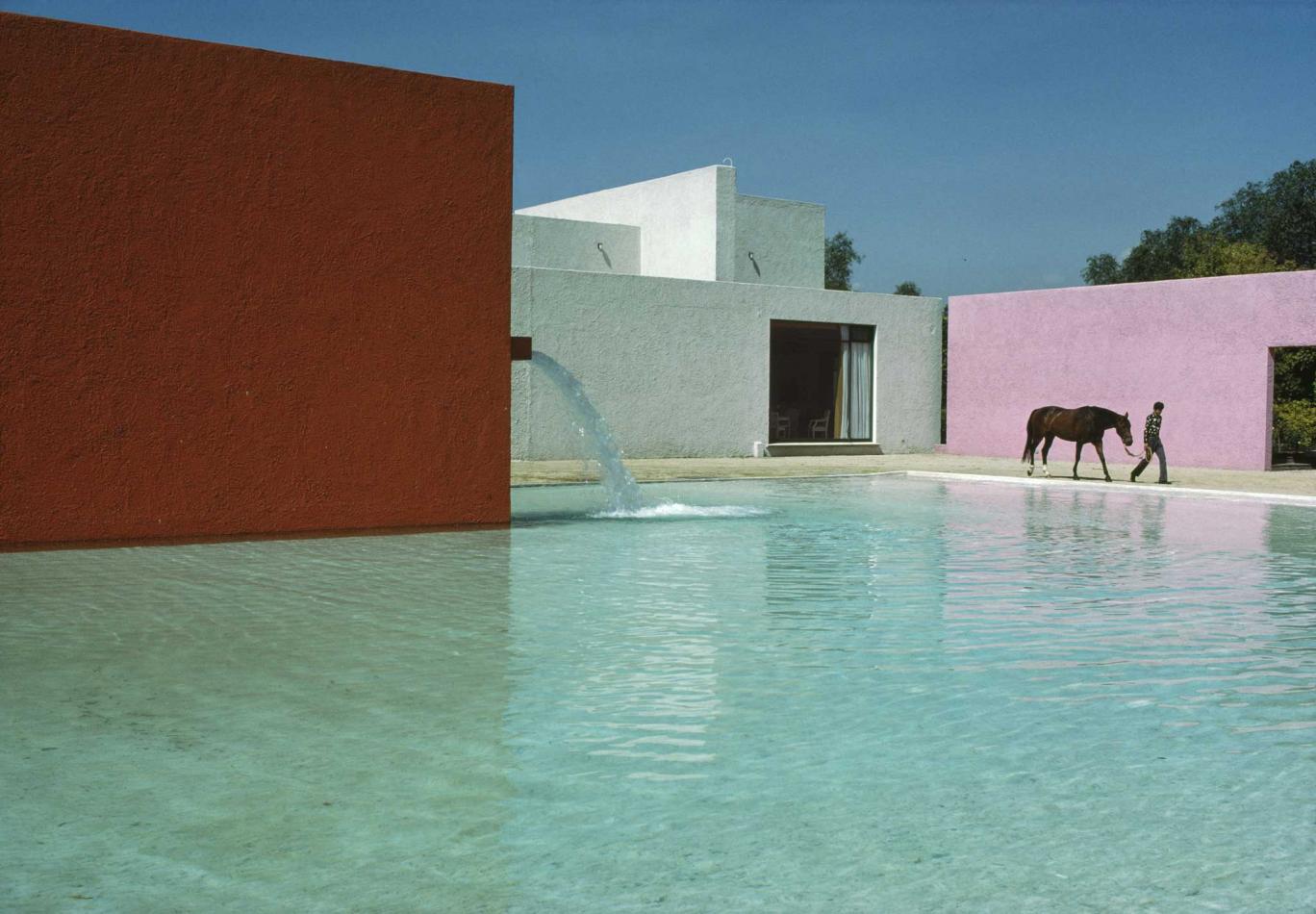 The same terms couldn't be applied so easily to Donald Trump's work, either as a real-estate developer, or as a putative statesman. Nonetheless, interns at the architectural practice Estudio 3.14, in Luis Barragán's home town of Guadalajara, have taken Trump's proposal for a southern border wall, and developed it into something fitting Barragán's legacy.
The huge barrier is painted in the Mexican architect's signature shade of pink, and lacks more or less all other ornament, in keeping with Barragán's buildings.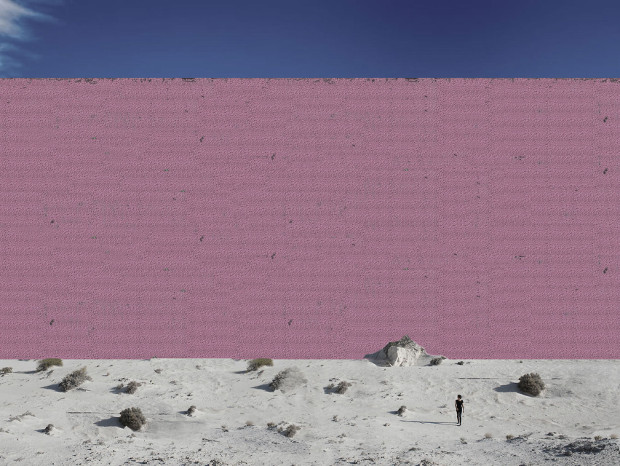 The wall could, 3.14 argue, serve as a kind of immigration prison, "where 11 million undocumented people will be processed, classified, indoctrinated and/or deported." The studio also imagines the wall housing a shopping mall, as well as a terrace and observation deck.
The plans and renderings are, of course, less a sincere proposal and more a means, says 3.14 to "allow the public to imagine the policy proposal in all of its gorgeous perversity." While Barragán might possibly have objected to almost every aspect of these plans, he might just have approved of the simple unbroken surface and that lovely pastel shade.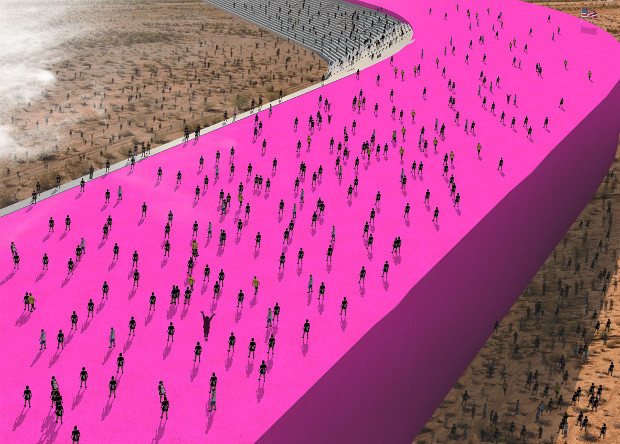 To see more of Barragán's work buy our René Burri book Impossible Reminiscences; and for more on his place within architecture get 20th Century World Architecture.