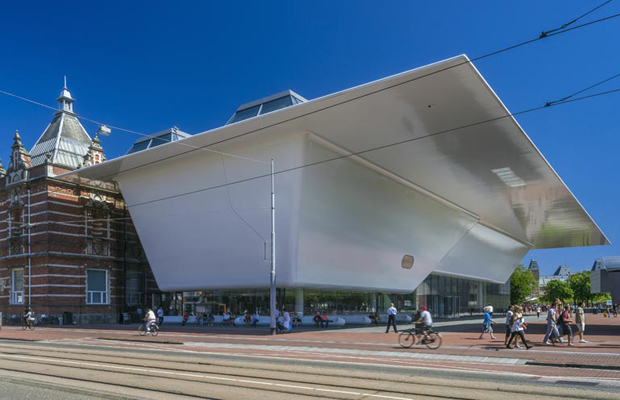 Amsterdam's bathtub gallery opens this weekend
The Stedelijk Museum striking new wing, dubbed the 'bathtub', welcomes gallery-goers from this Sunday
The Netherlands' leading modern and contemporary art and design museum, the Stedelijk, is housed in a 19th century building which, despite its beautiful exterior and striking staircase, remains slightly at odds to the collection of permanent works by the likes of Karel Appel, Vincent van Gogh, Henri Matisse, Jackson Pollock and Andy Warhol.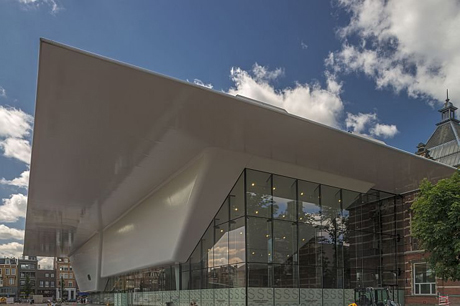 However, over the past five years, a striking new edition has been creeping up the southern side of the Stedelijk. This wing, dubbed 'the bathtub' by both developers and locals, consists of a glazed entrance, an upper level permanent display area - housed in the main 'tub' of the new extension - and subterranean gallery. In total, the new wing, by Mels Crouwel of the city's Benthem Crouwel Architects, adds twelve thousand square metres of floor space. Though this is huge, the architects say that "the detailing and color on the inside of the old and new buildings is in alignment, making the explicit contrast between the old building and the new building barely noticeable when walking through the museum." You can decide for yourself this week.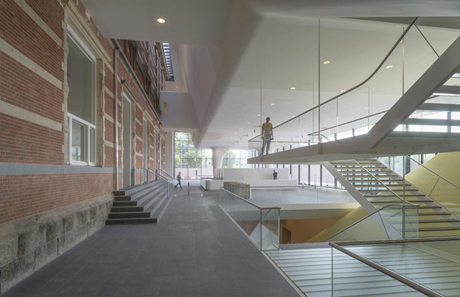 The Netherlands' Queen Beatrice will officially open the museum on Saturday 22, while the museum welcome the public along to a display of works by emerging Dutch artists, Beyond Imagination, followed by a Mike Kelley retrospective (15 December - 1 April 2013).