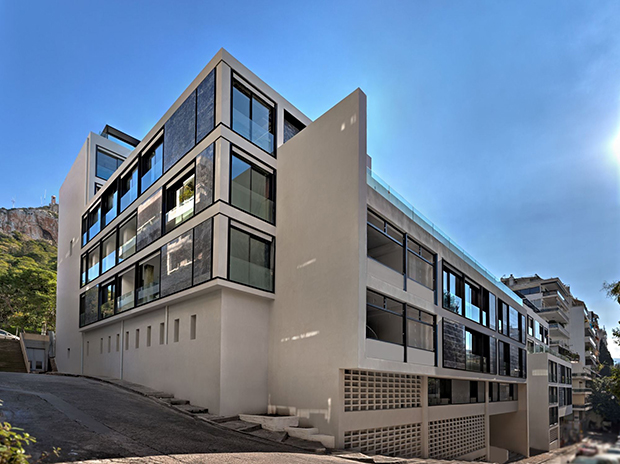 An Athens Modernist icon is reborn
Having languished for years, Greece's Doxiadis Building gets a sympathetic makeover and a new name
At the foothills of Mount Lycabettus in a leafy street surrounded by pine trees is one of Athens' homages to Modernism. The Doxiadis Building was the brainchild of Constantinos Doxiadis, an important Greek architect and urban planner who was the lead architect of the Pakistani capital, Islamabad. He was also key in restoring Greece to a normal peacetime existence after WWII, holding a series of government posts.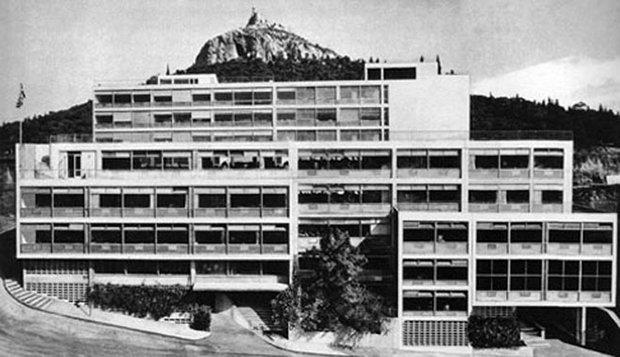 Doxiadis started construction on the building that would come to bear his name in the late 1950s as an Athens office for his practice, which he founded in 1951. At its height it had offices on five continents. By the time it was completed, it housed a number of activities in four wings built around an atrium which was modelled on a traditional Greek village square. As well as accommodating Greece's first design school, there was the Graduate School of Ekistics (an off-shoot of urban planning spearheaded by Doxiadis about the science of human settlement).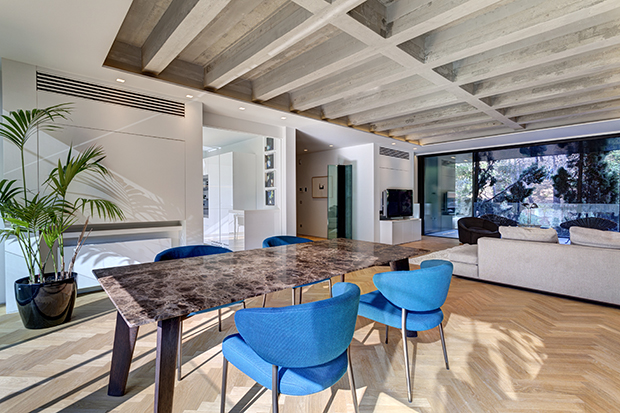 Given the building's history and that of its creator, it seems incredible that, following Doxiadis's death in 1975, it fell into disrepair. But the London- and Athens-based architecture firm Divercity has revived and reinvented it at the behest of a Greek development team. The building is now home to 26 apartments, which are well kitted out with a playroom, roof garden, a club and film room, business centre and a wellness centre.
This may not be what the urban planner would have had in mind for his seat of ideas, but at least the complex is once again cared for. And the transformation comes with a new name. The developers have boldly dropped any reference to Doxiadis in favour of OneAthens.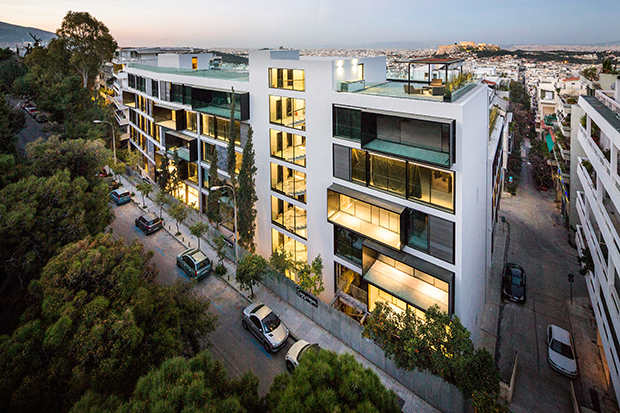 For greater insight into great works from the preceding century, check out 20th-Century World Architecture. Meanwhile, for more on today's best building practices, sign up for a free trial of the Phaidon Atlas, our peerless online architectural resource, here.