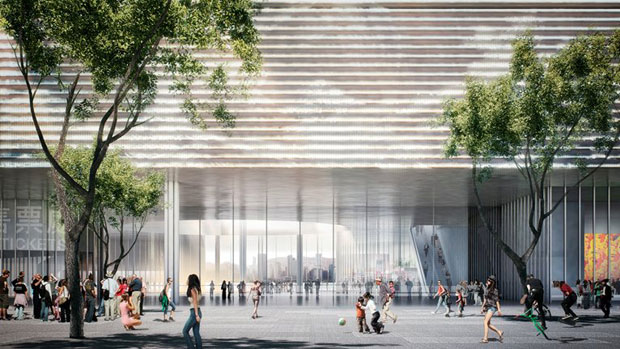 Architecture goes underground at Herzog & de Meuron's M+ museum in Hong Kong
"For art to enter into the life of a city like Hong Kong it has to come from its own foundations," says Jacques Herzog
What constitutes a busman's holiday for architects? Designing a museum for architecture would be high on the list, we imagine. In London we have the V&A's dedicated architecture gallery. That's nice, but Hong Kong is going several better with a whole brand new building by the cultural cognoscenti, Herzog & de Meuron.
Called M+, the museum will cover 20th- and 21st-centure visual culture, meaning visual art, design, architecture, and moving image. Interestingly, this venue will try and redress the cultural balance in favour of Hong Kong's own creative output followed by China, other regions of Asia, and then the rest of the world. "Principally it will be a museum for the Hong Kong people," explain the museum's organisers.
In a city of wall-to-wall skyscrapers, M+ has been designed as a distinctly low-key affair: a squat glass box that has as much going on below as it does above ground. Jacques Herzog makes the point that: "For art to enter into the life of a city like Hong Kong it has to come from below, from its own foundations. Our M+ Project does exactly that, by literally emerging from the city's underground."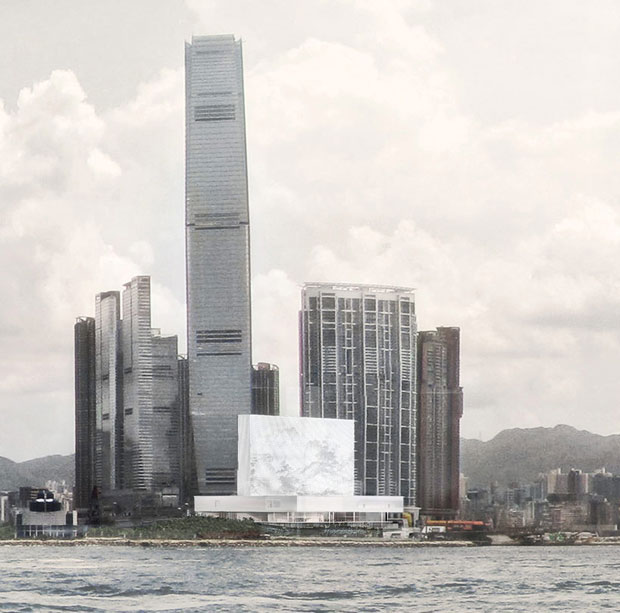 It's a nice thought. Equally exciting is that when it opens in 2017, M+ will be one of the first buildings to be completed in the newly-devised West Kowloon Cultural District. The arts destination is planned for Victoria Harbour's waterfront, and includes a Chinese opera house by Bing Thom in Vancouver and Hong Kong-based Ronald Lu. The masterplan for WKCD and its 14-hectare park is by Foster + Partners. The second batch of buildings, scheduled for after 2018 is slated to include the Lyric Theatre, Medium Theatre I, and the Centre for Contemporary Performance.
Around a third of Herzog & de Meuron's 62,000m-sq museum will be given over to exhibition space, with the rest being taken up with the usual gamut of resource centre, educational facility, auditorium, meeting spaces, restaurants, bars and a sky garden. No mention of a museum shop, as yet, but no doubt they'll find a corner for that. Key titles for a 20th and 21st century architecture museum would naturally be our 20th Century World Architecture and the 21st Atlas of World Architecture travel edition. You can get them in our shop now. Phaidon Club members get 1250 points with the first and 150 with the second towards their next purchase.