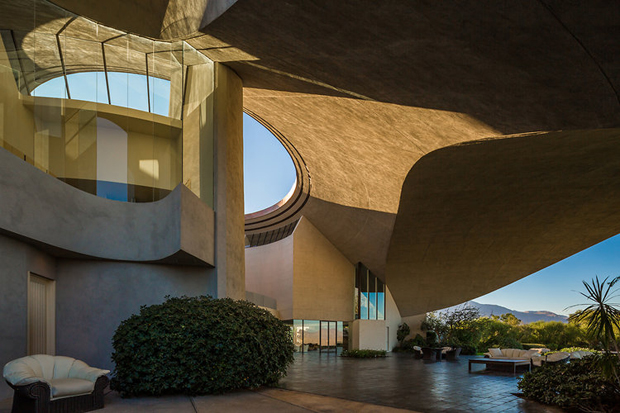 Bob Hope's John Lautner house for sale at $50m
Architect believed his buildings should create timeless, free and joyous spaces for all activities of life
The late John Lautner was another of those influential architects who went through Frank Lloyd Wright's apprentice scheme. He was there at the same time as the likes of E Fay Jones and Santiago Martinez Delgado.
Though Lautner is remembered for his houses – including Bob Hope's Palm Springs estate – one of the highlights of his career was being appointed Olympic Architect for the 1984 Summer Olympic in Los Angeles. Lautner was in his 70s at the time.
We think of him as a designer's designer, but his modernist home for America's favourite comedic son Bob Hope is pushing Lautner onto the general public's radar. The concrete, steel and glass icon has just gone on the market for $50m, setting a record for any recent residential sales of Lautner properties. And it's the first time the estate – which was the Hopes' second home - has been put up for sale.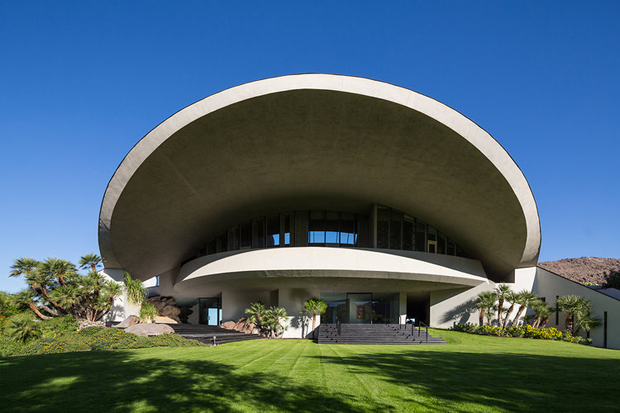 Built in the 1970s in a gated community, it comprises a vast entertaining area with a boulder in the middle of it, an indoor pool, six bedrooms and – intriguingly – twice as many bathrooms, all housed in concrete and topped by an out-of-this world concave copper roof which is open at the centre. The estate also boasts an outdoor pool, tennis court and putting green. At 23,000sq ft, it was the largest private home Lautner designed.
"The purpose of architecture is to create timeless, free, joyous spaces for all activities of life," Lautner said. Let's see if anyone has deep enough pockets to breathe new life into this space-age gem.