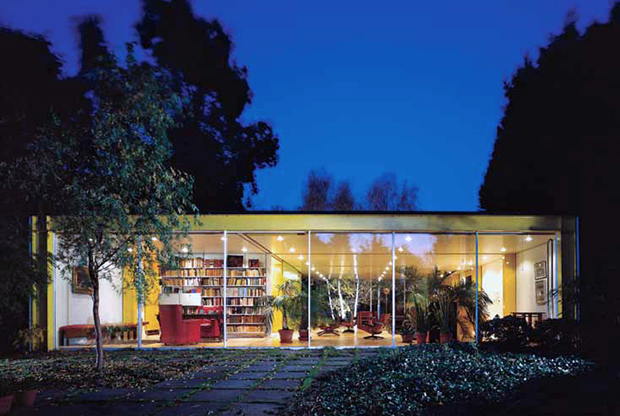 Richard Rogers's parents house is going to Harvard
The architect's late sixties creation will serve as a London base for the university's Graduate School of Design
Many architecture and design students have the privilege of studying inside notable buildings, yet how many actually get to stay in a masterwork of modern architecture? Some of those enrolled at Harvard's Graduate School of Design will now have the chance, after the Pritzker Prize laureate Richard Rogers donated one of his early London works to the American university.
This glass and yellow-painted steel bungalow in the leafy London suburb of Wimbledon Village, commonly referred to as the Rogers House, was originally designed for the architect's parents, Dr. William Nino and Dada Rogers, during the late 1960s. Since then, it has been adapted and extended as the home of Richard Rogers' designer son, Ab, and his family. It went on sale in 2013 for £3.2m. However, this sale was not completed, and it has recently been taken off the market so that it can be donated by Richard Rogers' charity to Harvard.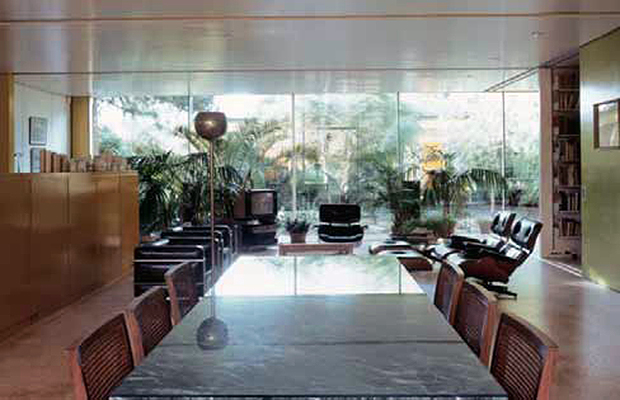 The house won't actually be deconstructed and rebuilt on the American university's campus. Instead, as the Dean of Harvard GSD Mohsen Mostafavi explains, the building will "provide scholars and designers with a space near the resources of London as they consider alternative scenarios for architectural and urban futures".
The 1250sqm, pre-fabricated single-storey house, represented British Architecture at the 1967 Paris Biennale and was given Grade II* listing in 2013. Richard Rogers has called it "the most successful small project I've been involved in".
As well as his parents' dwelling – "a transparent tube with solid boundary walls", according to its architect - there is a flat and pottery studio, which was used by his mother. It sits in a garden created by the Landscape Design Partnership. Now, to get it ready for its new occupants, Richard Rogers has commissioned an old colleague, Philip Gumuchdjian, to "renovate the house and restore it to its original domestic state."
Gumuchdjian collaborated on the 2010 Pompidou Centre-Metz building, an addition to the Centre Pompidou, which Richard Rogers designed with Renzo Piano. "The building (Rogers House) is simple and clean, flexible and very much ahead of its time," says Gumuchdjian.
Let's hope helps inspire some equally impressive buildings. For more on Rogers consider our three-volume edition detailing to the architect's complete works; for more mid-century classics, consider our 20th Century World Architecture atlas; for latter-day architectural inspiration; and for greater insight into other sources inspiring today's great new buildings sign up for a trial of the Phaidon Atlas, our peerless architecture resource.