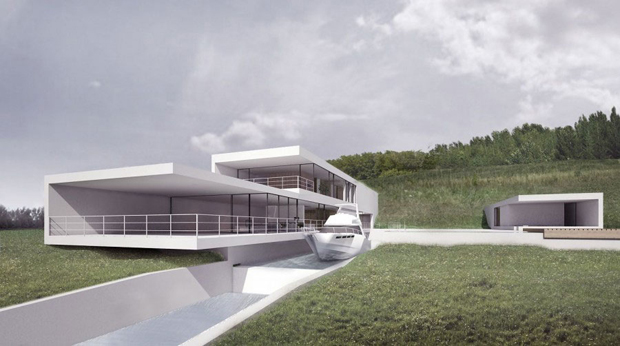 The ultimate off street parking
Moomoo Architects' next project: a house with parking space - for a yacht
We all know the scenario. You get back late at night, all the parking spaces outside are gone and you end up dumping the car so far away you wish you'd taken a cab. So think about the problems faced by your average yacht owner. Nowhere near home to berth, resi-permits all used up on late-staying friends. . . you get the picture.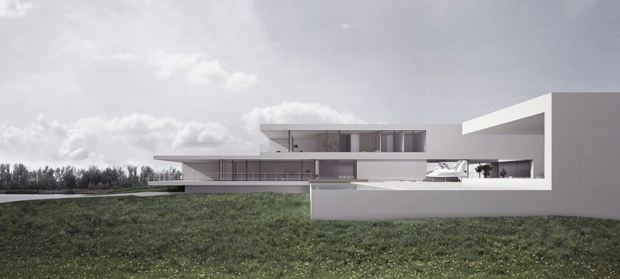 Which is why Polish practice Moomoo Architects' Yachting House (see what they did there?) incorporates a water canal in the central area of the home. The decision was made to introduce a water canal through the central area in the house and create a lock lift to allow the boat to sail into a "parking space" along the line of windows of kitchen and living room.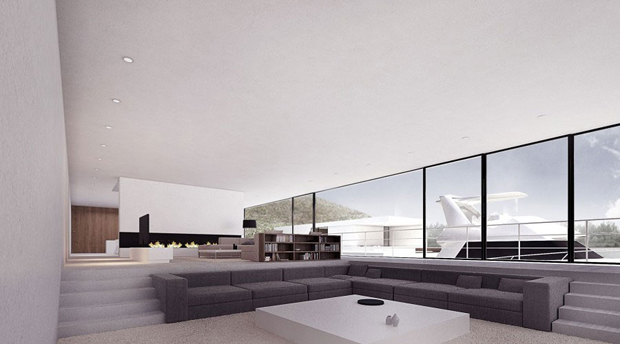 The angular, monochromatic home spans 700-sq-m, not including storage areas, mechanical rooms and the garage. The total property reaches 1457-sq-m with an unusual garden to boot. Despite having a yacht moored in the centre of it, the surrounding land can be used for parties and sunbathing - providing you're not perplexed by the shadow of a big yacht, that is. For more great ways architects through the ages have solved provided innovative solutions to knotty practical problems, check out 20th Century World Architecture.