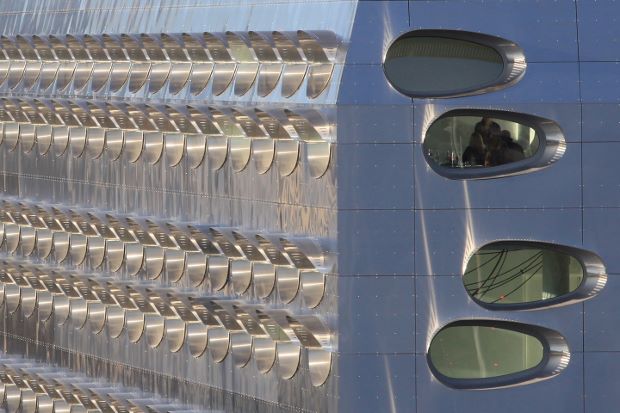 A stainless steel tribute to Jean Prouvé
Anne Démians' Quai Quest in Nancy, France, draws on Prouvé's mid-century work to reinvigorate his home city
Jean Prouvé loved Nancy. The former metalworker turned designer and architect was born and died in this French industrial city, and even served as mayor immediately after World War II. Now, a new development on the industrial outskirts of the city pays tribute to Prouvé's mid-century designs. Quai Ouest has been built on the site of an old gas works on the bank of the Meurthe River. It is the work of Paris architect Anne Démians, and houses the headquarters of Pertuy Construction, the company that commissioned the building, along with other offices, shops and a serviced apartment block.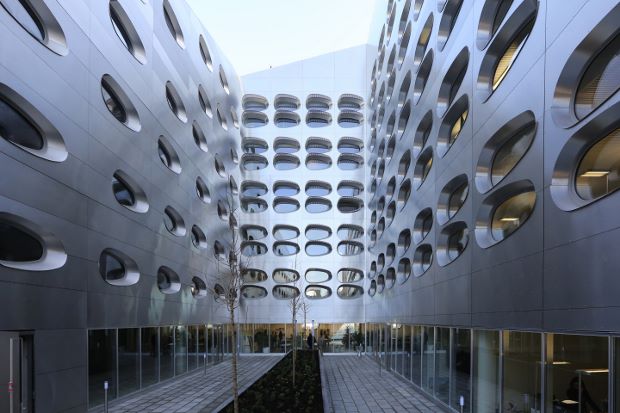 The stainless-steel cladding and port-hole-like windows are a tribute to Prouvé's famous 20th century prefabricated building designs, which are now prized by today's design collectors. Yet the building also serves some latter-day, practical purpose.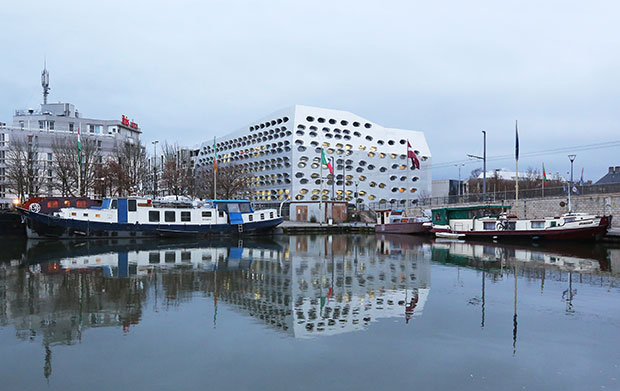 "Because of the disorganisation of the spaces along the canal, and the existing neighbouring heritage," says Démians, "Quai Ouest aligns itself with Nancy's historical past and reinforces the naval front, contributing to recomposing an urban clarity."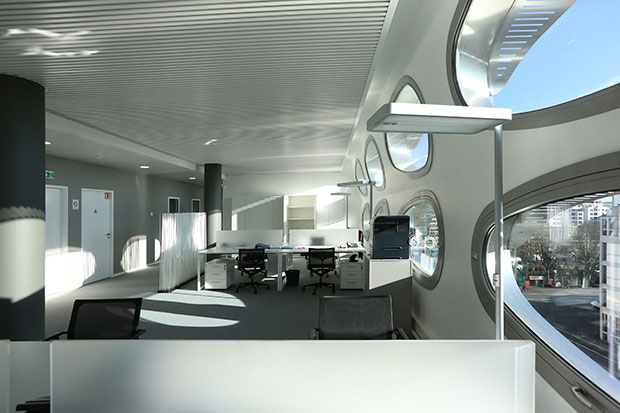 325 pairs of rectangular windows punctuate the shell, "like eyes watching the city", adds Démians, who is also a professor at Dauphine University. Despite Prouvé's legacy, nowadays Nancy is best known for its historical architecture. Place Stanislas, 500m away from Quai Ouest, is a UNESCO heritage site, and was designed by the 18th-century royal architect Emmanuel Héré de Corny.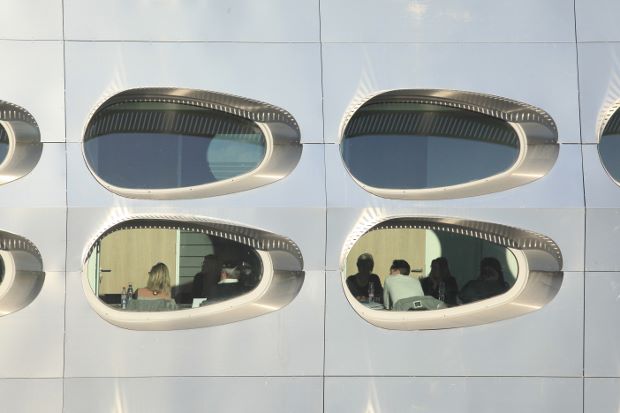 Quai Ouest could help establish the city's reputation for contemporary architecture, a fitting legacy for Prouvé's home town. For more news on innovative architecture sign up for a free trial of the Phaidon Atlas, our peerless contemporary architecture resource; and for greater insight into Prouvé and his contemporaries get a copy of 20th Century World Architecture.