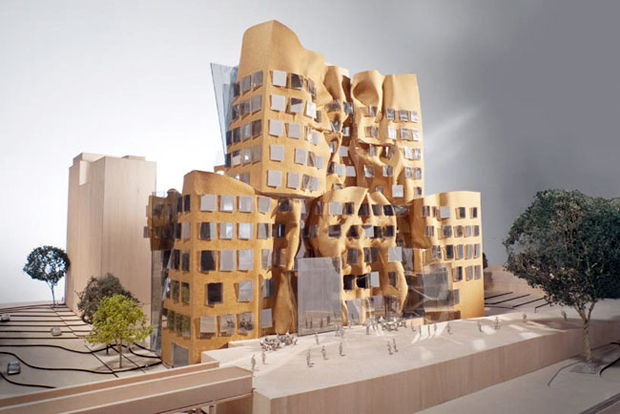 Frank Gehry's first building in Australia
Dubbed The Paper Bag, Sydney's new University of Technology features an undulating wall of 320,000 bricks
The Sydney Opera House is one of the toughest architectural acts to follow, but Frank Gehry may just have pulled it off with his maiden project in Australia. The 83-year-old Canadian-born maestro is behind the new University of Technology, Sydney, building, a residence for around 2,000 students and 390 academics.
The lilting, tilting and seemingly crumpled 12-storey structure for the Faculty of Business comprises 320,000 pale brown bricks – each laid by hand – and is liberally punctured by 'conventional' square windows.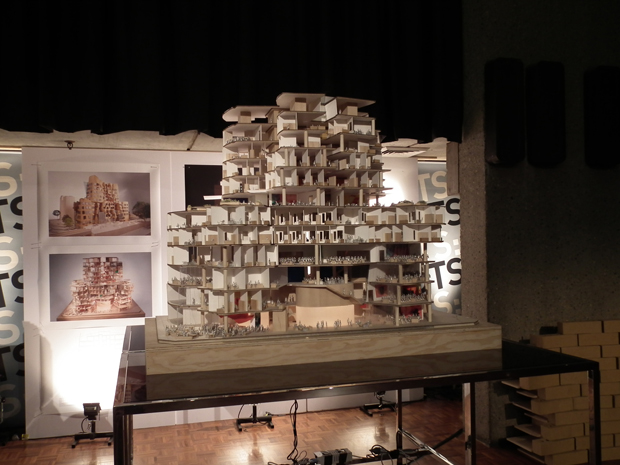 This 'handmade' construction approach comes at a pretty price. The scheme was originally budgeted at $150m (AUS), but that's since leapt to $180m (AUS). The university blames this in part on those homely bricks. A 'brick curtain' would have been cheaper to erect, but wouldn't have detracted from the fluid, undulating visual effect. It's to be named after Australian-Chinese businessman Dr Chau Chak Wing, who put up $20m (AUS) for its construction.
Those students and staff should be moving in by 2014, by which time the building may have shaken off its rather unflattering current nickname - 'the paper bag'. You can view a video mock up of the brick wall construction here.