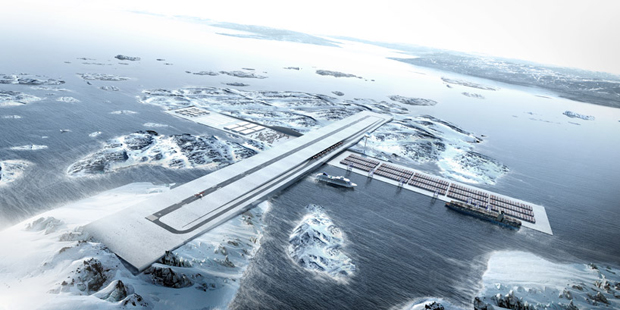 Greenland proposed as new Euro travel hub
Ambitious transport project for Greenland will debut at Venice Architecture Biennale
As you may have noticed from yesterday's stories, we're starting to get really excited by the upcoming Venice Architecture Biennale.
Today we bring you news of the Danish Pavilion which is headed by the Danish Architecture Center and curated by Minik Rosing and Nord Architects. It's called 'Possible Greenland' and will present Greenland 
as an important player in the global community.
Three diverse architectural teams have come together to present the country as a 'migrating', 'inhabiting', and 'connecting' hub for the 21st century with projects that explore the potential and challenges presented by Greenland's environment and fast growing intercontinental involvement. Each project works within traditional 
Greenlandic values, the arctic climate and the raw materials available.
One of our favourites is the collaboration between architects BIG and Tegnestuen Nuuk whose project 'Greenland Connecting' addresses the inconvenience of a growing population in a globalised world where high prices and lack of international transport hinder residents from leaving and tourists from visiting.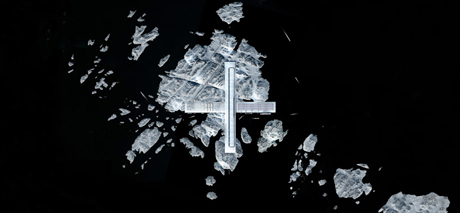 'Greenland Connecting' provides an integrated hub on the island of Angisunnguaq for both air and sea travel, improving Greenland's economical and social connection to the rest of the world.
"Greenland has the potential to reposition itself from the periphery to the centre of the major world economies of Europe, Asia and America," says BIG's Bjarke Ingels. "Greenlanders today are purely dependent on air traffic for domestic commutes but are almost crippled by empty flights and staggering prices. The new Air+Port will become a transit hub between Europe and America – increasing potential transit tourism and cutting costs 
for the local commuters. By overlapping the water and airways in the Air+Port we seek to resolve a domestic challenge with 
a global investment, a piece of global infrastructure with a positive social side effect – social infrastructure."
The 13th International Architecture Biennale runs from August 29 to November 25. You might like to know that as well as our many architecture books, Vitamin Green provides some really entertaining further reading on this subject.