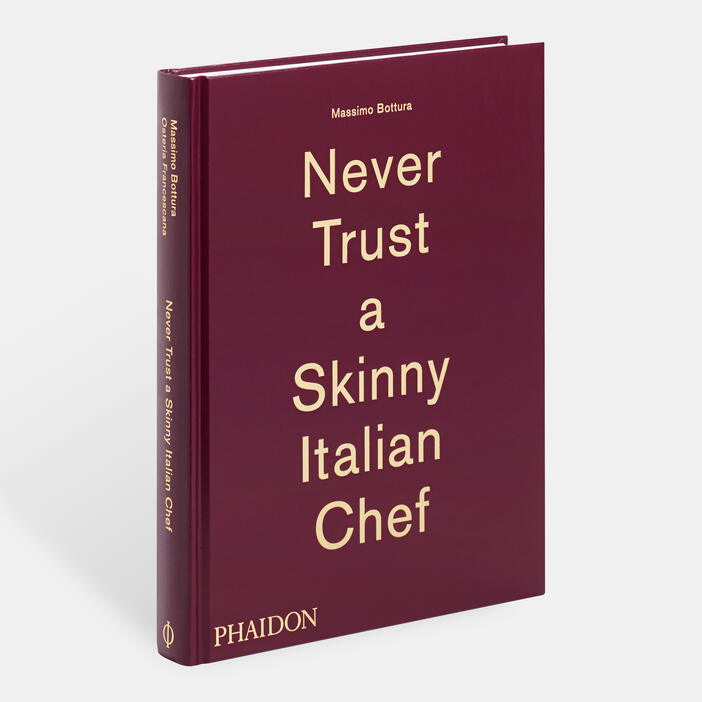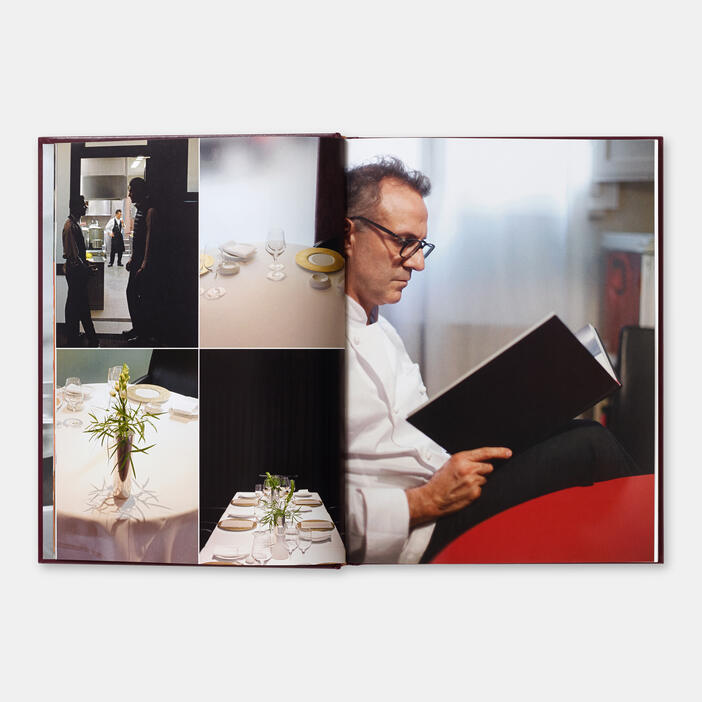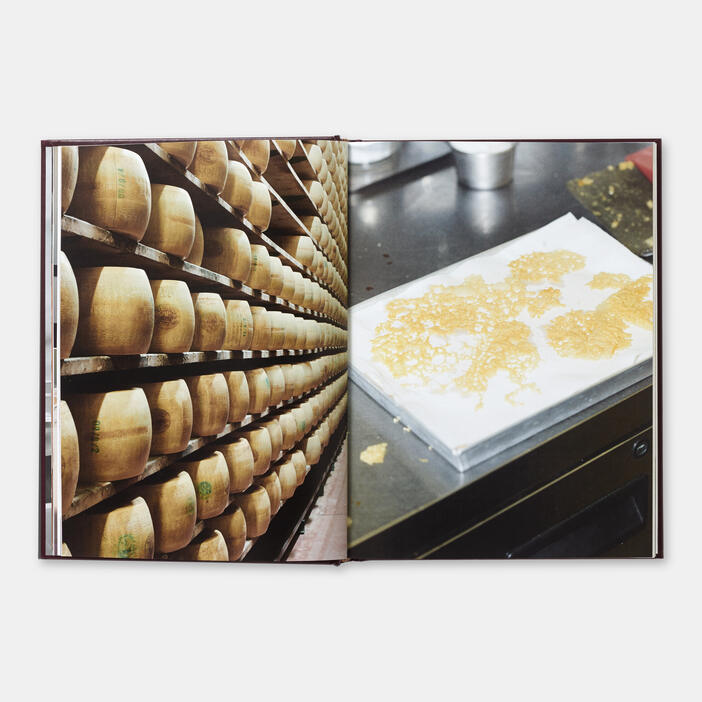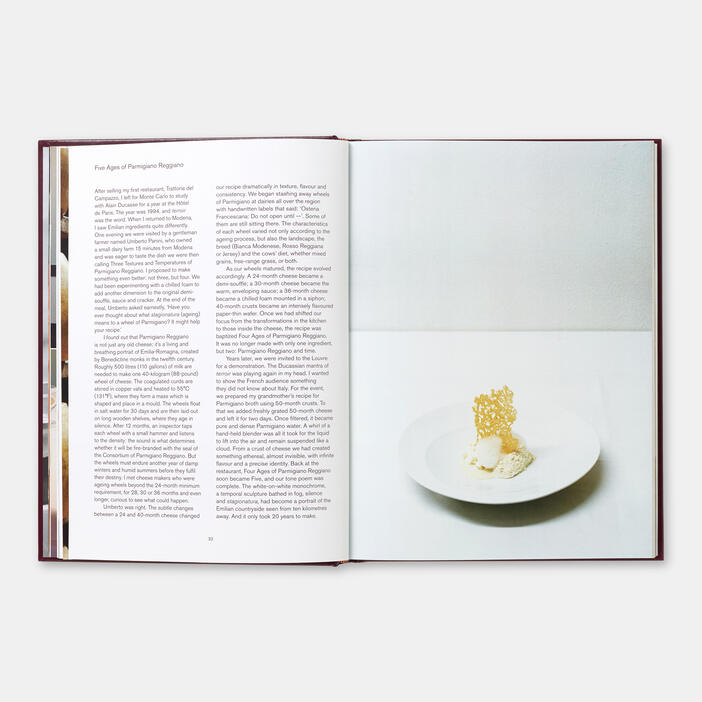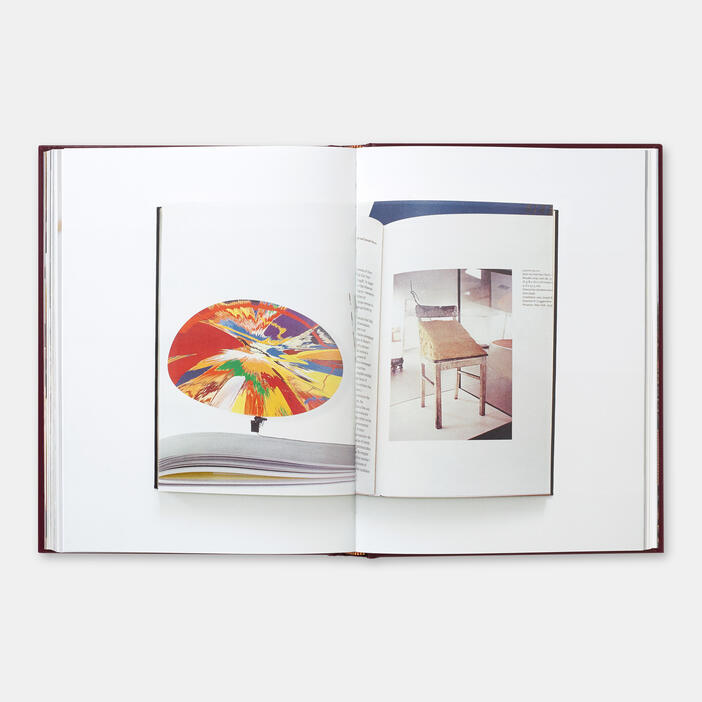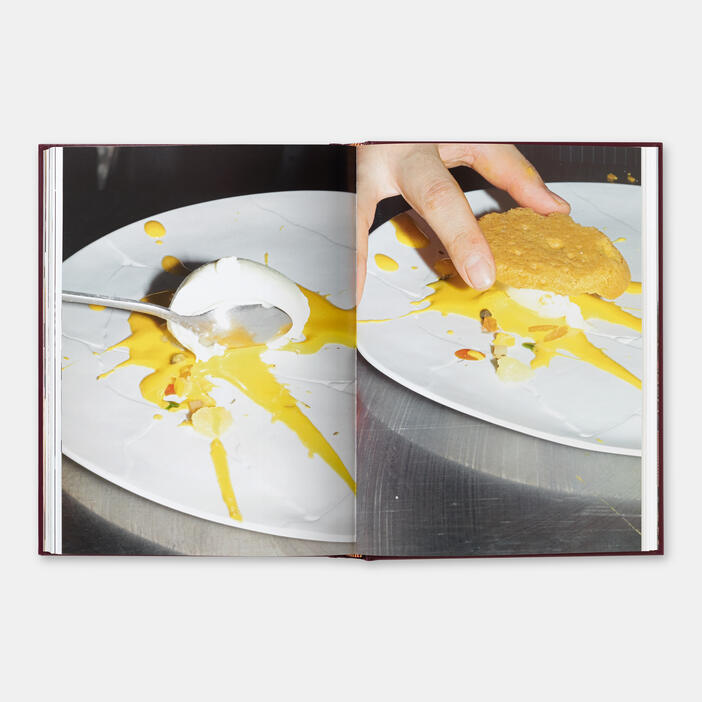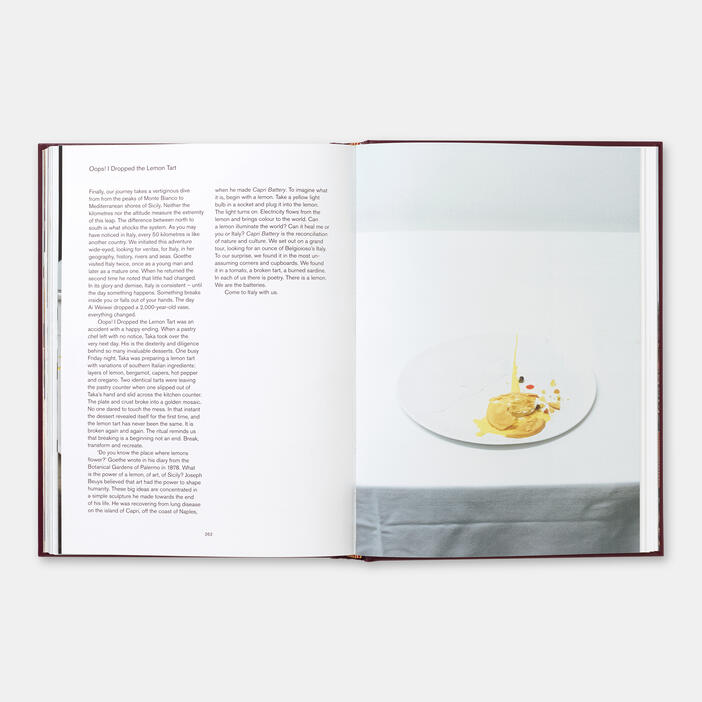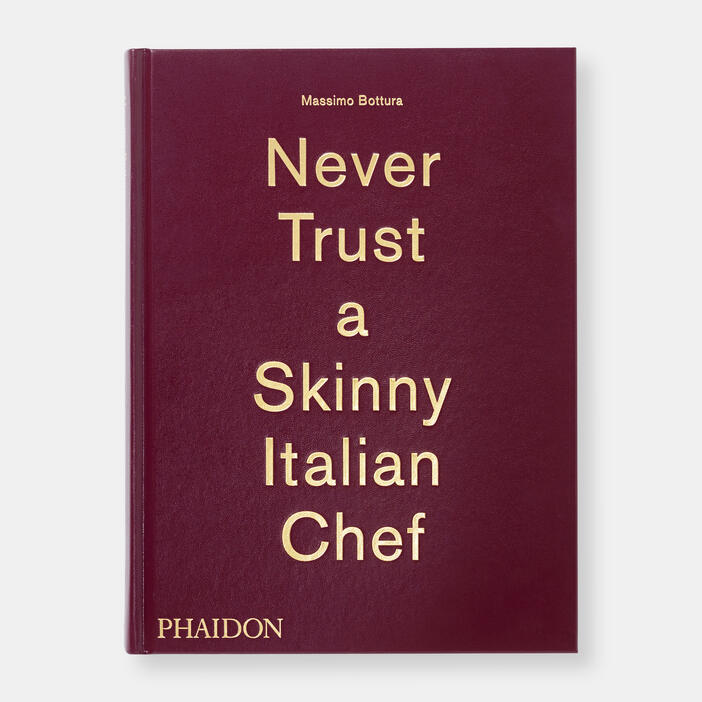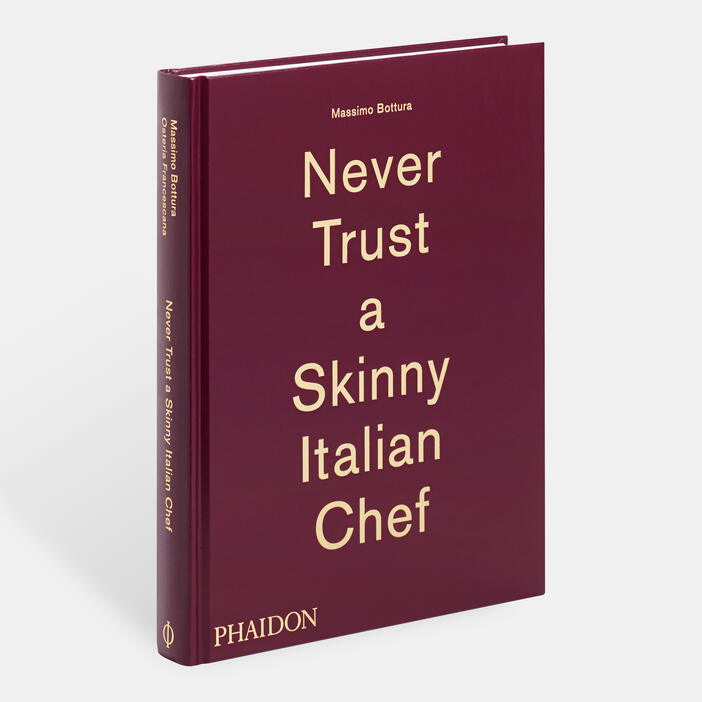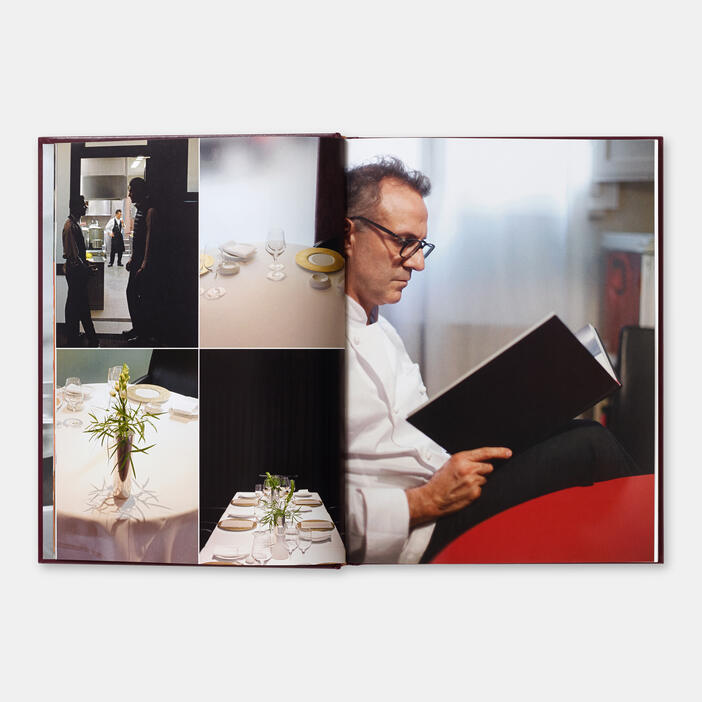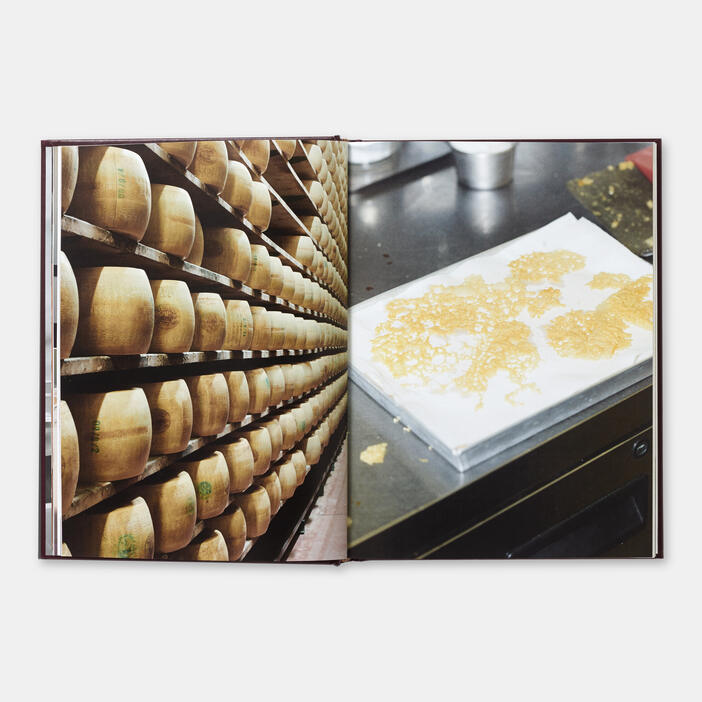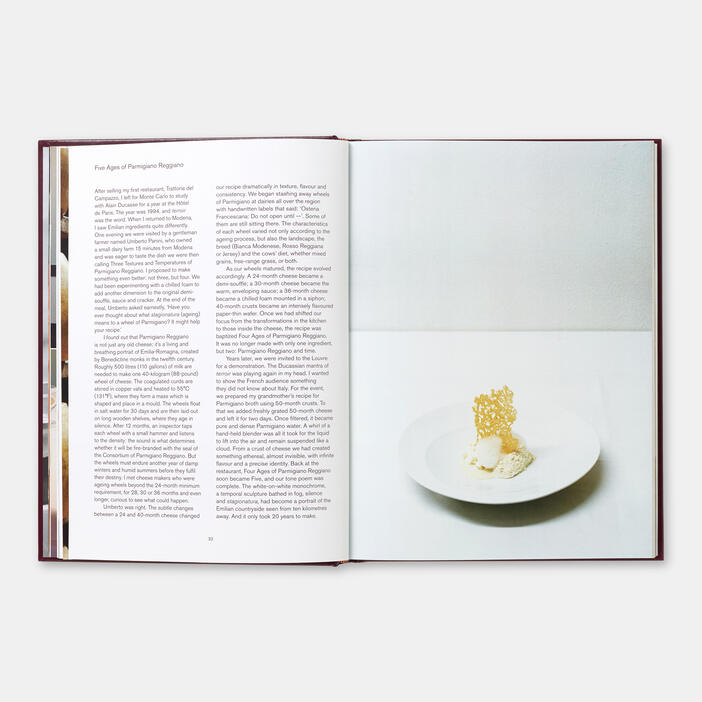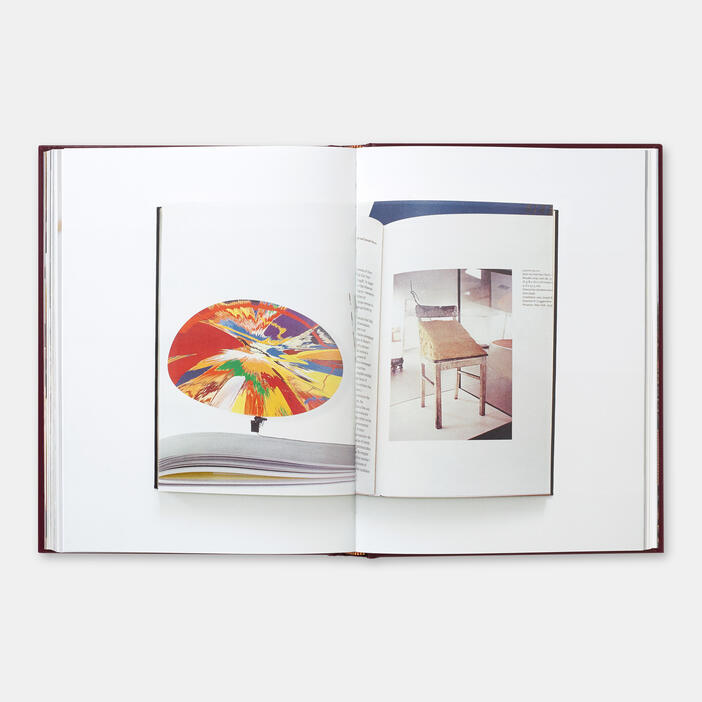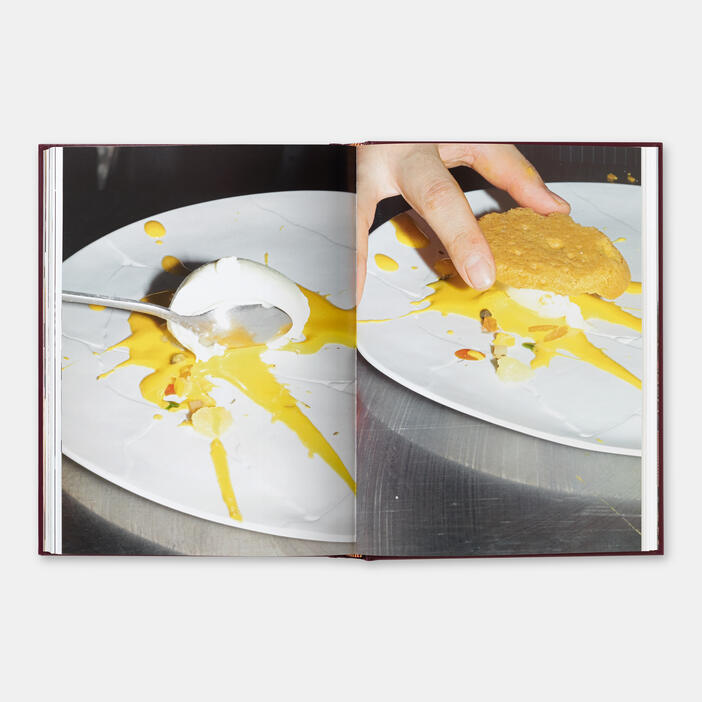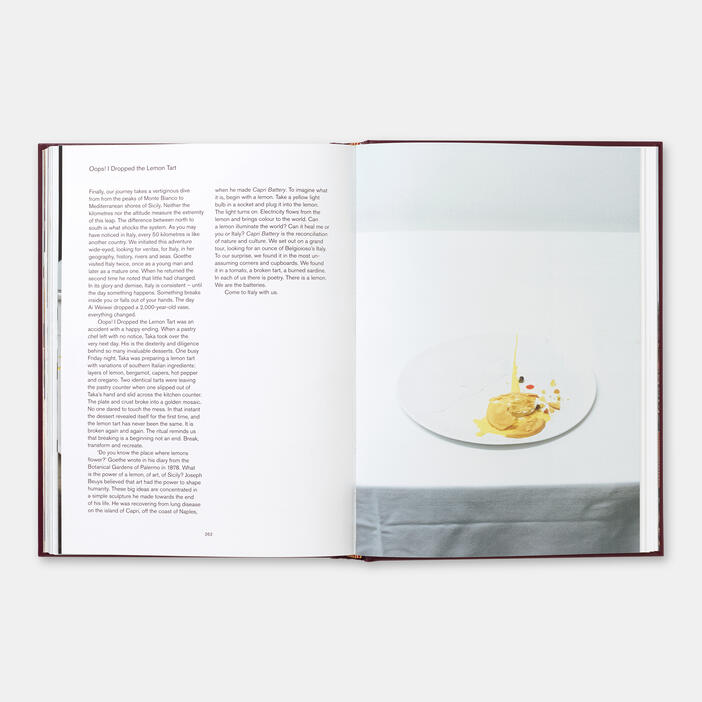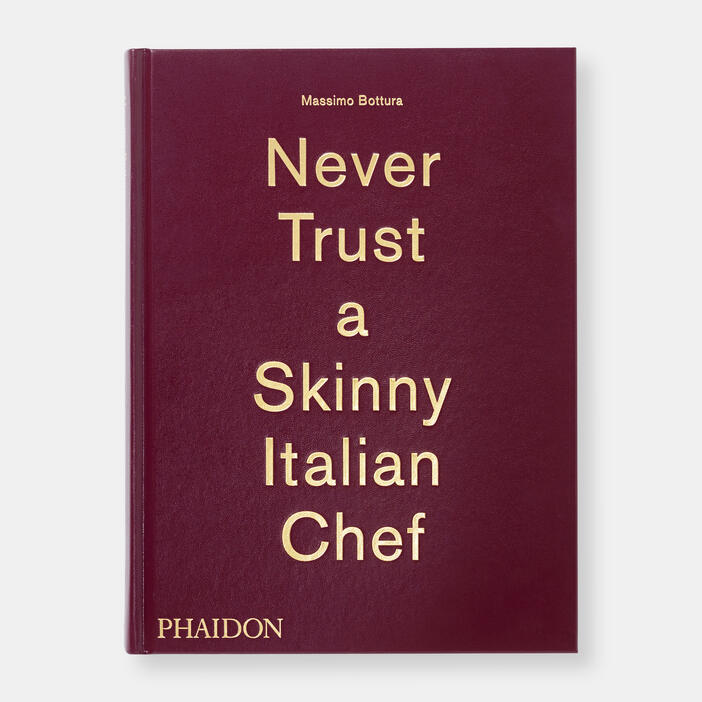 Never Trust A Skinny Italian Chef
Price AUD$89.95 | Phaidon 100 Price CAD$84.95 | Phaidon 100 Price €54.95 | Phaidon 100 Price £44.95 | Phaidon 100 Price T64.95 | Phaidon 100 Price USD$64.95 | Phaidon 100 Price | Phaidon 100
Never Trust a Skinny Italian Chef is a tribute to three-michelin star restaurant, Osteria Francescana and the twenty-five year career of its chef, Massimo Bottura, 'the Jimi Hendrix of Italian chefs'. Voted #1 in the S. Pellegrino World's 50 Best Restaurants Awards 2016.
Osteria Francescana is Italy's most celebrated restaurant. At Osteria Francescana, chef Massimo Bottura (as featured on Netflix's Chef's Table) takes inspiration from contemporary art to create highly innovative dishes that play with Italian culinary traditions.
Never Trust a Skinny Italian Chef is a tribute to Bottura's twenty-five year career and the evolution of Osteria Francescana. Divided into four chapters, each one dealing with a different period, the book features 50 recipes and accompanying texts explaining Bottura's inspiration, ingredients and techniques. Illustrated with photography by Stefano Graziani and Carlo Benvenuto, Never Trust a Skinny Italian Chef is the first book from Bottura - the leading figure in modern Italian gastronomy.
Specifications:
Format: Hardback
Size: 290 × 214 mm (11 3/8 × 8 3/8 in)
Pages: 296 pp
Illustrations: 250 illustrations
ISBN: 9780714867144
Massimo Bottura is the chef patron of Osteria Francescana, a three Michelin star restaurant based in Modena, Italy. Massimo grew up in Modena and developed an interest in cooking from a young age after watching his mother, grandmother and aunt in the kitchen preparing family meals. In 1986 he left a law degree to open his first restaurant and subsequently went on to develop his love of food with stages for Alain Ducasse at Louis XV in Monte Carlo and Ferran Adriá at elbulli. He opened Osteria Francescana in 1995.
Featured on the Netflix documentary series Chef's Table
"Massimo Bottura is the Jimi Hendrix of Italian chefs... he takes familiar dishes and classical flavors and techniques and turns them on their heads in a way that is innovative, boundary-breaking, sky kissing, and entirely whimsical, but ultimately timeless, and most importantly, deliciously satisfying." —Mario Batali
"A pioneer of modern Italian cooking, Bottura possesses both a deep respect for local traditions and a drive to keep blowing them up" —The Wall Street Journal
"Never Trust a Skinny Italian Chef is an incredible book, as rich with inspiration as Massimo's dishes are with flavor." —Cindy Sherman
"Never Trust a Skinny Italian Chef demonstrates that food has indeed morphed into an element of high culture." —The New York Times Book Review
"This is more than just a conventional map of how to cook; it is the best study yet of how a highly original and creative chef thinks and works." —The Economist
"The genius of Bottura lies in his ability to transcend opposites. In his inventive new book, Never Trust a Skinny Italian Chef, he offers a mix of recipes and memoir, with striking photography by Carlo Benvenuto and Stefano Graziani." —Food & Wine
"The book is a wonder - full of photos of food, setting and whimsy. Fascinating windows into the workings of one of cooking's greatest minds." —LA Times
"Massimo Bottura is a luminary of the culinary avant-garde." —The New Yorker
"Energetic, engrossing, and often quite funny... Hard to put down." —Tasting Table
"Bottura is part of a new word order of chefs, intently focused on their terroir, but global in reach." —GQ
"A heady trip into the thoughtful mind of the three-Michelin-starred culinary genius." —Slate.com
"A tribute to the 'Jimi Hendrix of Italian chefs'... Not only does it tell the story of his special journey with food it also features 50 of his amazing and inventive recipes." —Elle Decoration (South Africa)
"Bring a bit of Italy to UK shores... Will teach you to cook in a way that will make your old nonna proud." —Shortlist