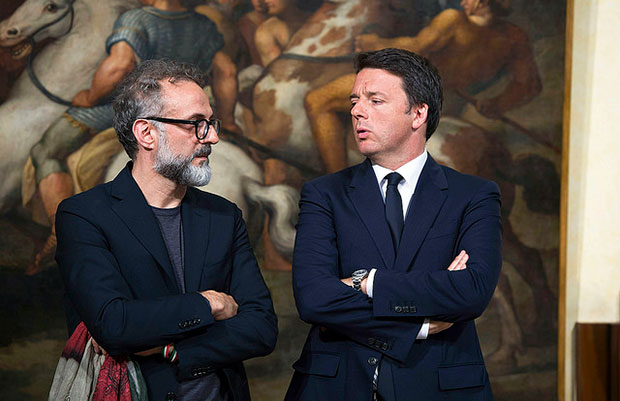 Italian Prime Minister Matteo Renzi calls chef Massimo Bottura 'a latter-day Renaissance Master'
Italian cuisine is one of the country's great gifts to the world, yet an Italian restaurant hadn't topped the World's 50 Best Restaurants list until a few days ago, when Massimo Bottura's Modena restaurant, Osteria Francescana, was placed at number one on the 2016 list.
That number one spot delighted plenty of Bottura's fellow countrymen, including Italy's Prime Minister, Matteo Renzi, who invited the chef to his state residence, Palazzo Chigi, a couple of days ago.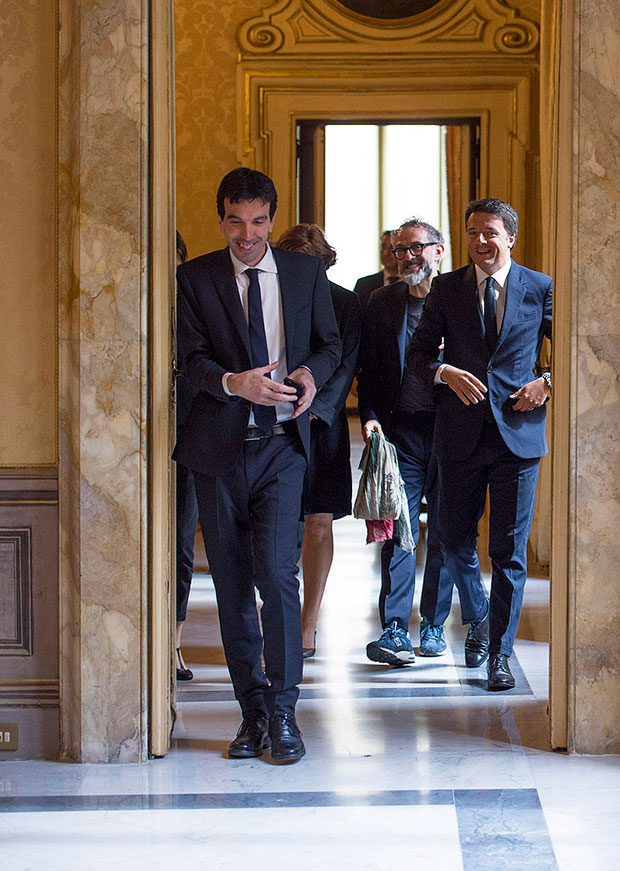 Renzi welcomed Bottura and his wife, Lara Gilmore, to a reception to officially mark the chef's win. "It's a great accolade, a prize that Italy had never won before" Renzi said.
Though the event was formal, Massimo is actually on fairly good terms with the 41-year-old Italian head. Renzi brought the French president François Hollande to Bottura's Osteria Francescana following a summit meeting in 2015.
After the state reception, Renzi told Bottura that his restaurant was important, not only because it was the best place that he had ever eaten, but also because "we are like the Renaissance workshops," Bottura said. "young chefs from all over the world, from Lima to Tokyo to New York, come to work for us, and these kids will become ambassadors of our products in the world."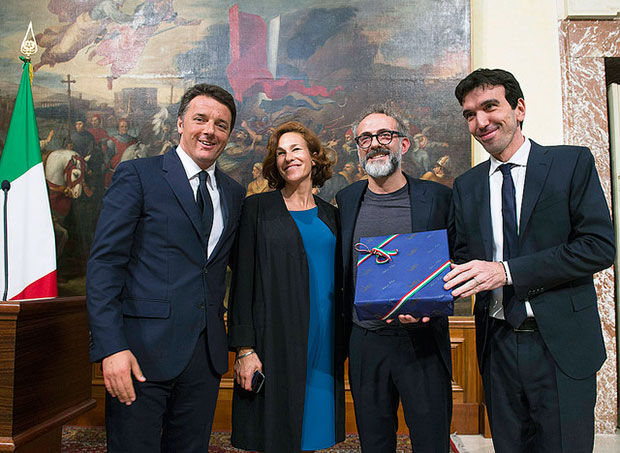 To understand the kind of thoroughly contemporary, yet deeply Italian cuisine, Massimo is now passing on to the world order a copy of Never Trust a Skinny Italian Chef here.