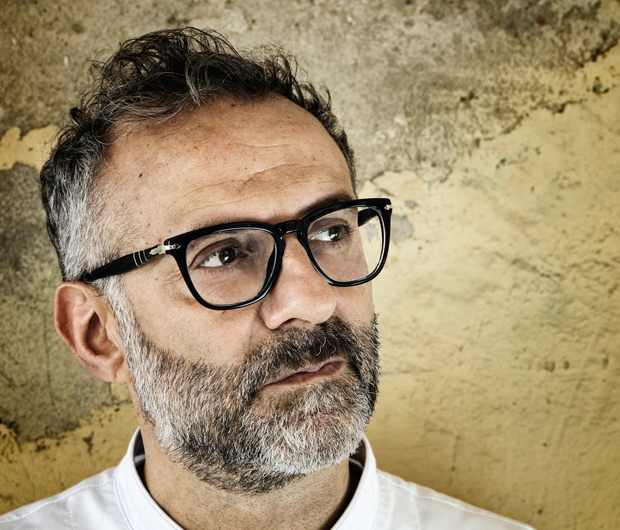 Massimo Bottura on tour in the US
Osteria Francescana chef hits the road for six-city tour to promote his new book Never Trust a Skinny Italian Chef
While the title may correctly identify him as an Italian chef, Massimo Bottura is deeply familiar with American culture and traditions; his wife, Lara Gilmore, was born and raised in Washington DC, and Massimo himself spent quite a bit of summer holidaying on the East Coast.
However, this autumn, America gets the chance to learn a bit more about him, as the brilliant chef, whose restaurant Osteria Francescana in Modena, Italy, is currently ranked third in the 50 Best list. He's embarking on a six-date tour of the US next month, to promote that new Phaidon book, Never Trust a Skinny Italian Chef.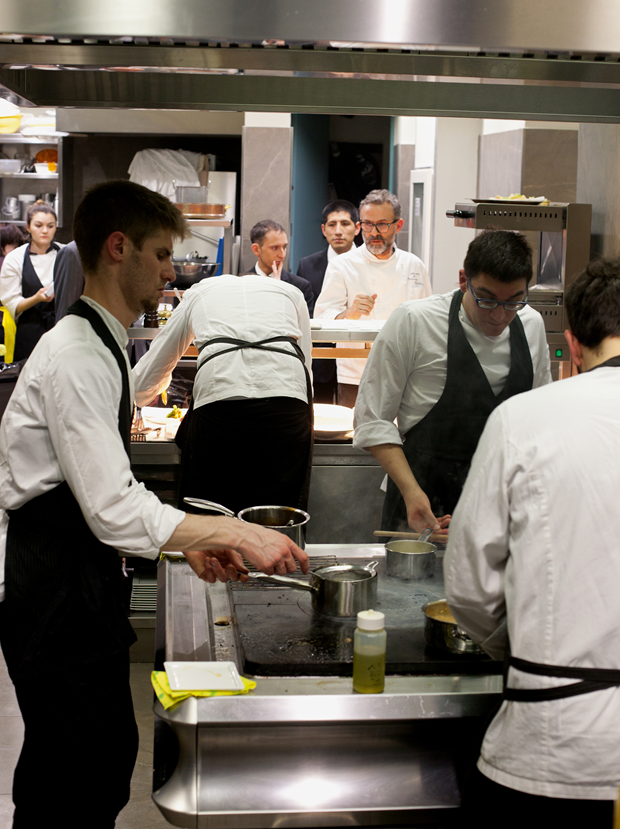 On Tuesday October 7 he arrives in Los Angeles for an evening engagement at Mozza Restaurant Group's chi Spacca restaurant, with appetizers prepared by executive chefs Matt Molina and Chad Colby. Contact the restaurant's Nicola White to book a place.
The following evening Massimo will be discussing his new book at Seattle's Cuoco Cuoco Restaurant. The ticket price includes appetizers courtesy of Tom Douglas and Ethan Stowell, wine and a signed copy of his new cookbook. Go here to reserve your place for this one.
On Thursday 9 October, he'll be at San Francisco's Tosca Café, guest of honour at a party hosted to celebrate his new publication. Again, the ticket covers food, drink and a copy of the book. Contact the restaurant for more information.
On Friday morning, 10 October, he's addressing Google employees at the tech company's Mountain View headquarters. Find out more about these talks here.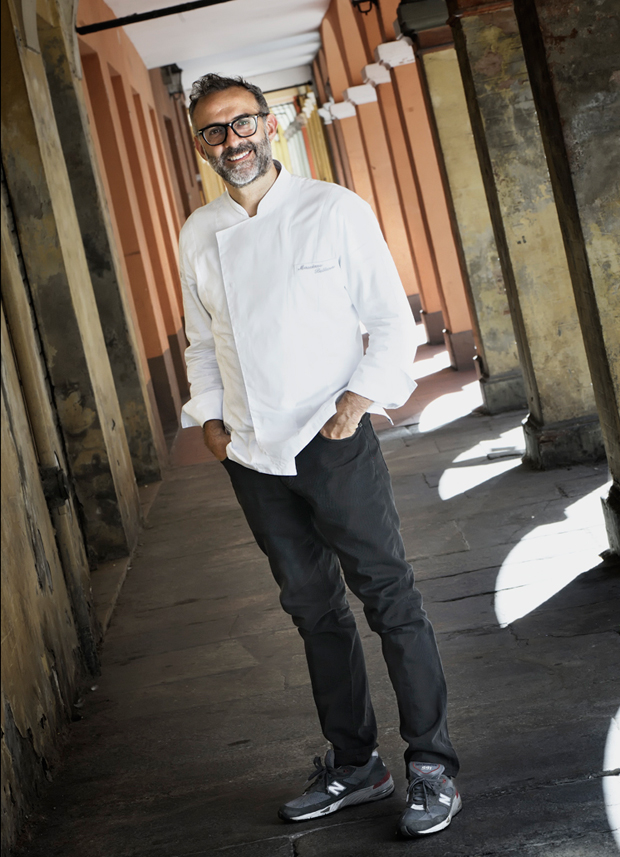 Next it's on to New York City, for a chefs' seminar with Daniel Humm at Eataly on Fifth Avenue at 11am on Saturday 11 October. He'll follow this with a public lecture and a signing at The Culinary Institute of America in Hyde Park, just outside the city, at 2pm on 14 October, followed by a live interview and Q&A at the 92nd Street Y back in Manhattan at 8:15pm. Go here for tickets.
The following day Bottura jets on to Chicago, for another evening event at the city's Balena Restaurant, 6-8pm on Wednesday 15 October, with a seated Italian dinner prepared by chef Chris Pandel. Tickets include a copy of the book; call the restaurant to book.
Finally, on Thursday 16 October, he flies to Austin, Texas, for a cooking demonstration with wine pairings at the city's Whole Foods Market Lamar Culinary Center, 6-7:30pm. Again, ticketholders will be presented with a signed copy of the book. Go here for more.
We'll have all this listed in our events section soon, and we hope we'll see you at one of these engagements. Even if you can't you can learn a huge amount about this important chef's life and work by ordering a copy of his new book here.