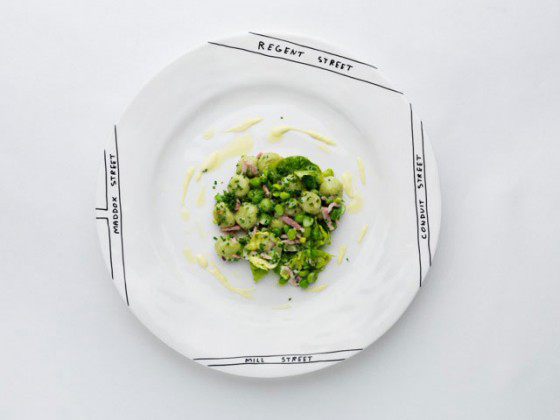 David Shrigley takes over Sketch
Acerbic artist brings his misfits, freaks and socially awkward characters to upscale Mayfair restaurant
David Shrigley, best known for his acerbically witty cartoons, is the latest artist to transform the Gallery restaurant at London restaurant Sketch.
The Turner-nominated artist has created 245 new drawings, which have been framed and are hung three-high along the length of two of the restaurant's walls. As Sketch owner Mourad Mazouz says, the display amounts to "the largest group of original drawings David Shrigley has ever exhibited".
Martin Creed reworked the restaurant in 2012, adding a zigzag floor piece created from 96 different kinds of marble and some large scale wall paintings. Shrigley's drawings meanwhile, are described as touching on the 'grand themes of life, death and beyond', and are intended, the artist says, "to trigger conversation and musings among the diners". We're pretty sure they will.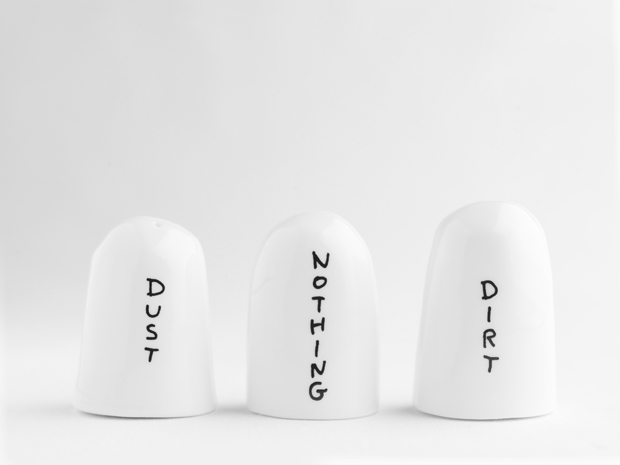 But the Glasgow-based artist's influence doesn't end on the walls. He's also responsible for a new set of tableware. The white ceramic pieces feature Shrigley's signature off-the-wall doodles, so the cruet set is labelled 'dust' and 'dirt', and there's a third condiment container marked 'nothing.' The teapot, meanwhile reads 'ghosts' and the milk jug 'dreams'. Shrigley previously created a cruet set labelled 'heroin' and 'cocaine'.
"It will be the first artwork that I have made that can go in the dishwasher," Shrigley remarks of the crockery. "It will be very clean artwork. Clean artwork is good artwork, in my opinion."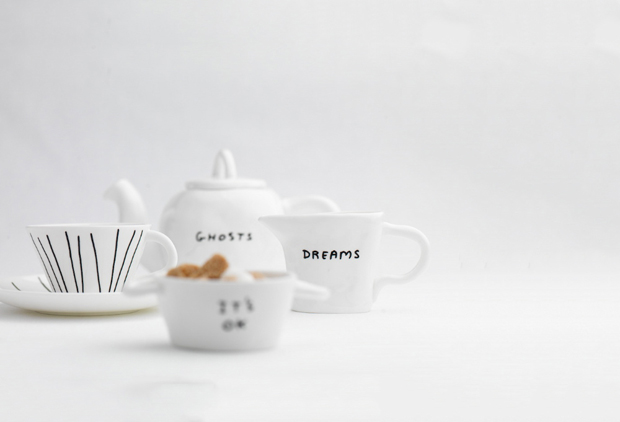 Shrigley's efforts are part of a complete overhaul for the Gallery at Sketch. Fashion designer Richard Nicoll has created new staff uniforms – t-shirt dresses for the women and boiler-suits for the men. Meanwhile, Paris-based architect and designer India Mahdavi, who was Christian Liaigre's artistic director for seven years, has has painted the room in pale pink and added custom-made velvet seating. Mazouz says the interiors symbolise "the beautiful collision of art and design, humour and finesse".
In a bid to discourage diners from filching them, Shrigley's ceramics will be available for purchase online from July, with the proceeds going to charity. Meanwhile, the drawings on the wall, will go on sale through the Stephen Friedman Gallery.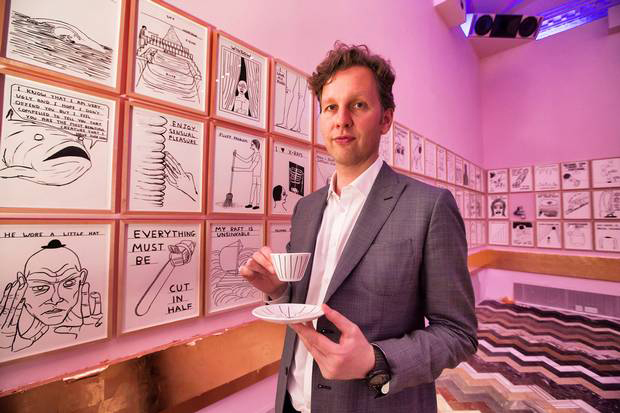 If the intersection between high end food and art interests you we have a number of gastronomy books in the store you really should take a look at. We particularly recommend Never Trust A Skinny Italian Chef, our forthcoming book with Massimo Bottura, René Redzepi's A Work In Progress and Alex Atala's D.O.M. Rediscovering Brazilian Ingredients.