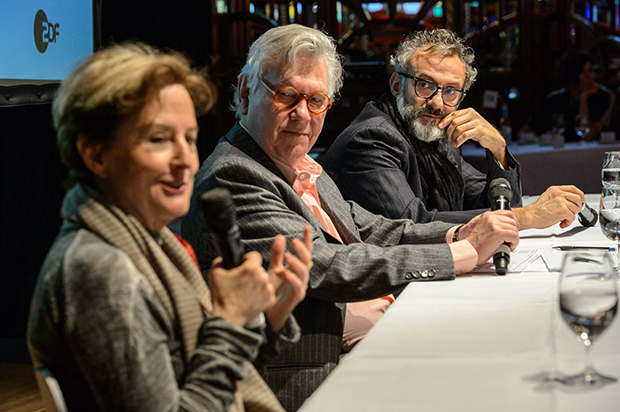 Massimo Bottura at the Berlin Film Festival
Last night The Phaidon chef joined screen stars at the festival, which this year places an emphasis on film and food
The Berlin Film Festival is among the most important cinematic events in the European calendar. The event, which is running 5 to 15 February in the German capital this year, features such highlights as the world premiers of Terrence Malik's Knight of Cups, and Peter Greenaway's Eisenstein in Guanajuato.
However, in 2015, there are also some gastronomic stars, alongside the film business faces, as part of a special food strand, Culinary Cinema that's been added to this year's event. The Berlinale will honour Alice Waters, the cook and culinary activist behind the legendary Berkeley restaurant Chez Panisse, and last night the three-star Michelin chef Massimo Bottura put in an appearance at the city's MGB-Kino following a talk with Waters on the subject of Simplicity.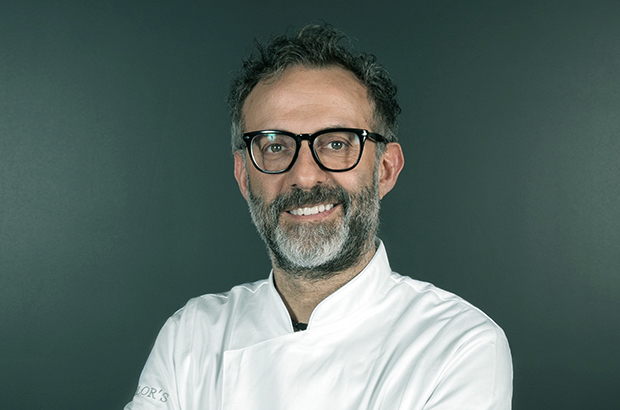 Bottura stars in a new documentary series commissioned by Netflix entitled Chef's Table and premiered last night. The series features six of the world's most renowned international chefs - Magnus Nilsson of Faviken, Ben Shewry of Attica, Dan Barber of Blue Hill, Francis Mallman of El Restaurante Patagonia Sur and Niki Nakayama of N/Naka, offering viewers the opportunity to go inside the lives and kitchens of these culinary talents.
Following the screening last night, ticket holders were served with a menu by Massimo Bottura and local chef, Christian Lohse. A veritable feast. We'll be bringing you more more news from last night when we get it. Meanwhile, for a greater understanding of Massimo's life and work order a copy of Never Trust a Skinny Italian Chef here.