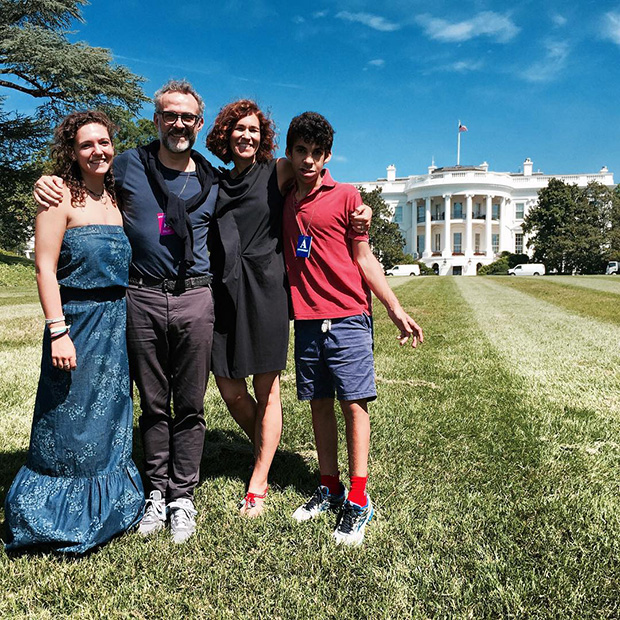 What is Massimo Bottura doing at the White House?
When it comes to nutrition, healthy eating and food waste, the First Lady chooses to trust this skinny Italian chef
Should chefs regard themselves as agents of 'social change', able to alter the way the world harvests, consumes and disposes of food? Some, including the great British food writer Jay Rayner, have expressed their doubts. Writing on René Redezepi's Madfeed blog, Rayner argued that the huge nutritional challenges of the 21st century aren't especially well suited to the star chef's skill set.
However, what if a chef were to meet with the kind of policy makers more accustomed to tackling theses big challenges? That's what happened a few days ago, when Massimo Bottura and his family visited the White House.
Bottura's engagement there was in a sense, a return invitation; earlier this summer the First Lady Michelle Obama visited the Milan Expo where Bottura prepared lunch for the US delegation at his Expo pop-up restaurant, Refectory Ambrosiano.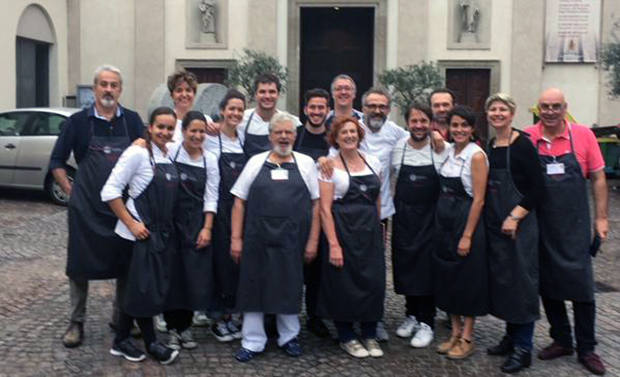 As we reported some weeks back, the cooks at Refectory Ambrosiano take perfectly healthy waste food from the Expo site and fashion it into delightful, nutritious meals for the city's poor and needy.
Ms Obama takes a keen interest in food and cookery, and has worked to improve the diets of US children. She was impressed by Bottura's and practices, and invited him and his family to the White House, to present his thinking both White House staff and Sam Kass, the First Lady's erstwhile Senior Policy Advisor for Nutrition Policy, and leading food policy advocate.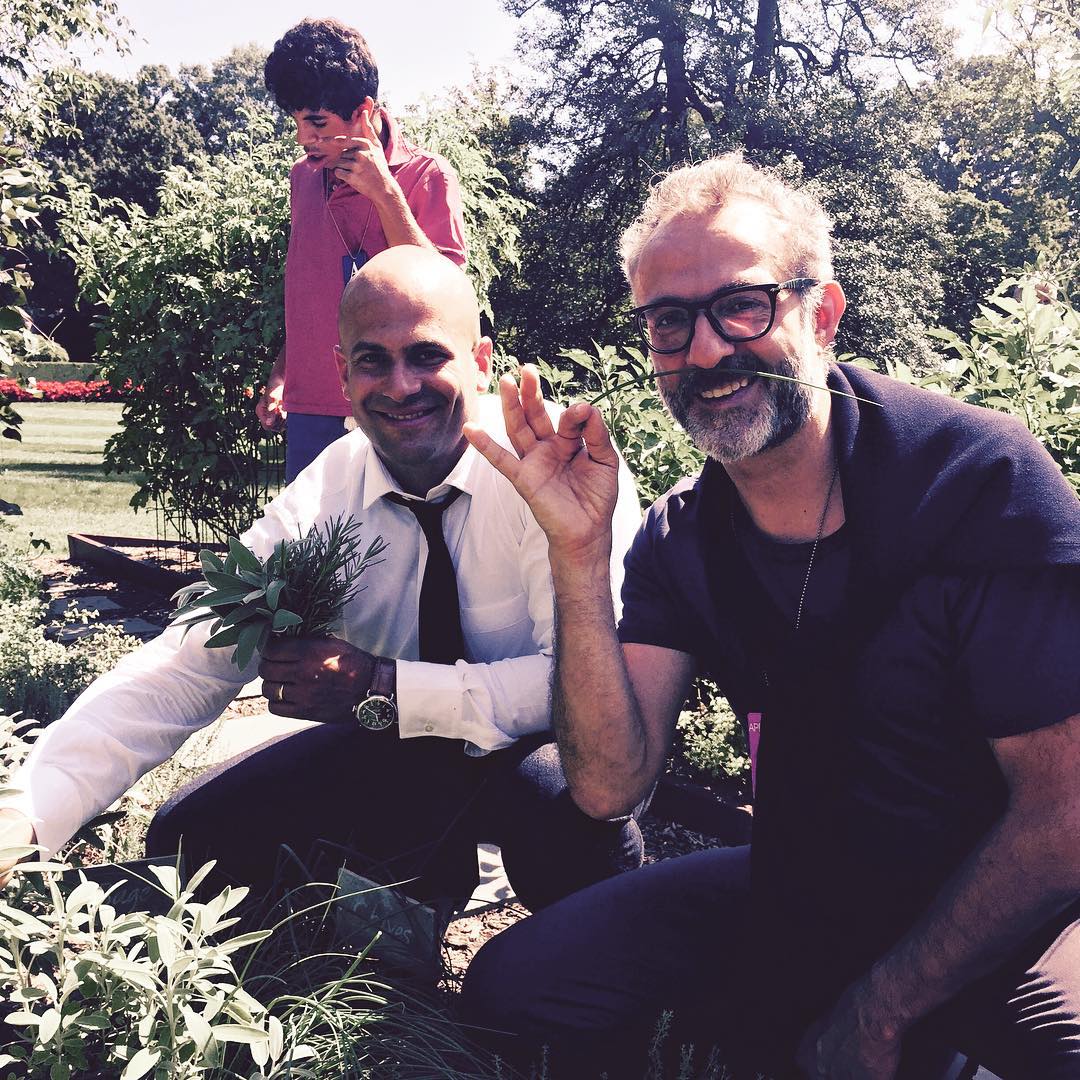 Kass joined the White House staff as an assistant chef in 2009, and helped the First Lady create the first major vegetable garden at the White House since Eleanor Roosevelt planted her World War II Victory Garden. During his visit Bottura inspected the garden with Kass, and discussed his work with a wide range of White House staffers.
Who knows if any of Bottura's ideas will ever make it into hard policy, but it certainly pays to speak to the right people. For greater insight into his life and of this important chef, beloved at both high and low tables, get a copy of Never Trust a Skinny Italian Chef here.