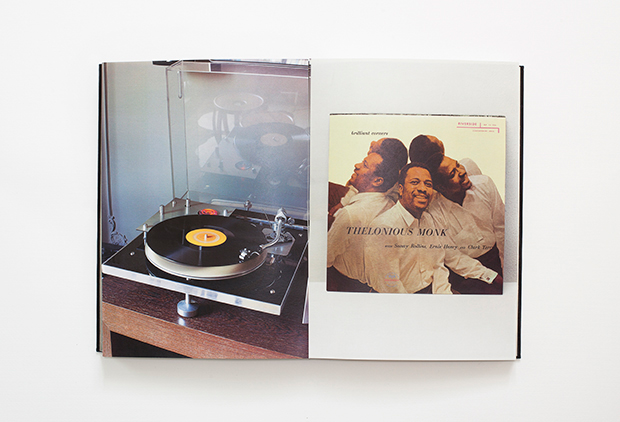 The ingredients that make up Massimo Bottura
We break The 50 Best Restaurants #1 chef down into his constituent parts. Read about his love of music here
Ferran Adria might be working on his own cooking encyclopaedia, based on elBulli 2005-2011, yet Adria's former employee, Massimo Bottura, has his own cultural repository to draw from.
Bottura, whose Osteria Francescana is now Number One in the 50 Best Restaurant Awards list, is a music fanatic. He owns over 12,000 records, and his collection ranges from the southern boogie of Lynyrd Skynyrd, through to classic jazz albums by Billie Holiday and Charlie Parker, and post-punk and indie selections by the likes of REM and Talking Heads.
And he's adding to these groaning shelves all the time; recently at Inner Sleeve Records in, Amagansett, New York, he picked up an original mono pressing of the first Velvet Underground LP, The Velvet Underground and Nico, with the famous stickered banana cover by Andy Warhol.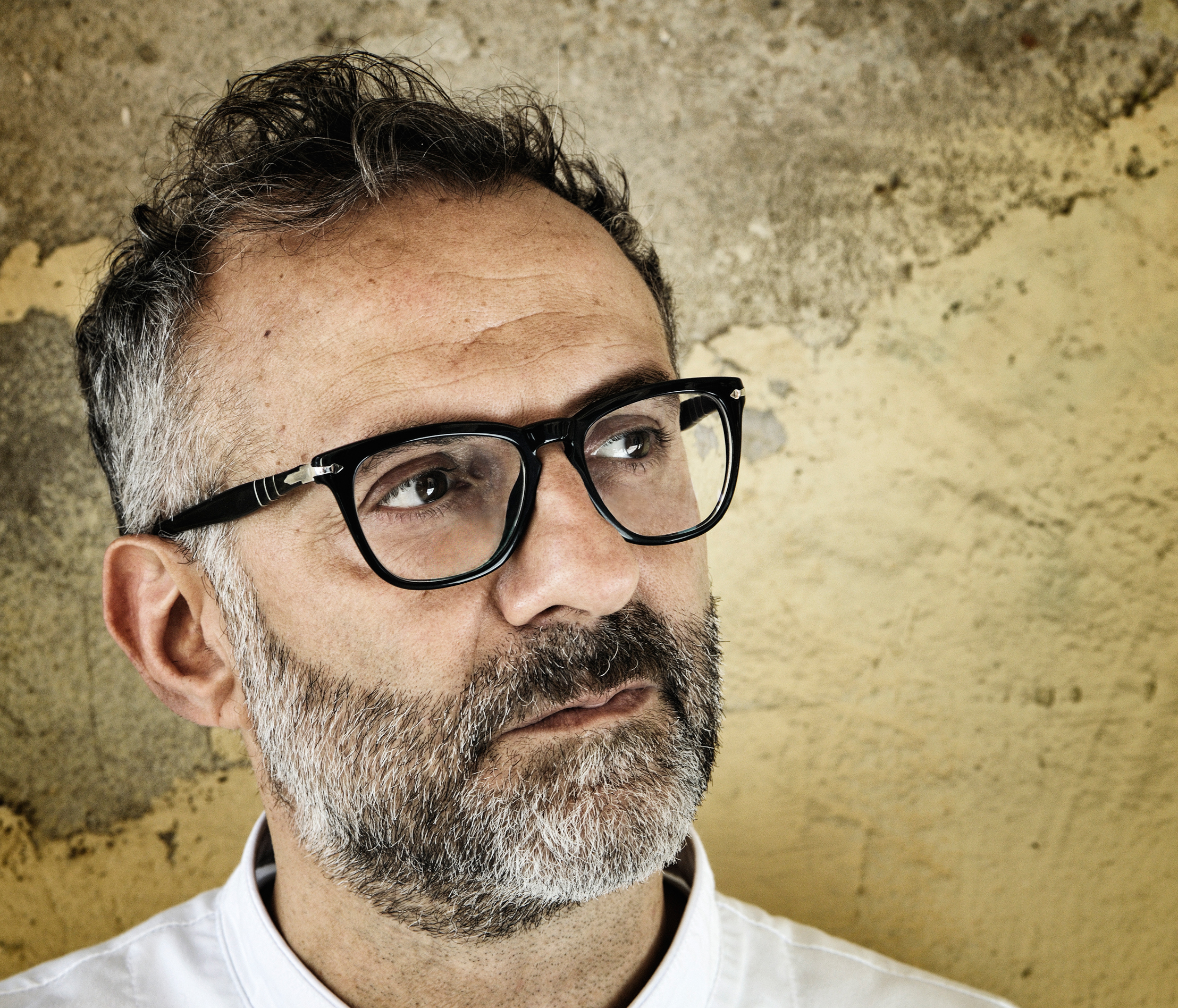 Bottura plays the vinyl on a high-quality, audiophile sound-system, in his study library, which includes a vintage Transcriptor turntable and a pair of audiophile MartinLogan speakers. However, his love of music isn't limited to this listening room. Many of his favourite artists have dined at Osteria Francescana, including Jackson Brown, David Byrne, Lou Reed, and Michael Stipe. Bottura, ever the fan, even got them to sign his beloved record sleeves.
Indeed, when Lou Reed died in 2013 the local paper, Gazzetta di Modena reported on the chef's close friendship with the singer. Bottura recalled how much the Velvet Underground singer was intrigued by sous-vide cooking techniques and shared the appreciation of fine audio equipment. "At one point he turned to his band saying, 'this man can understand my obsessions with amplifiers,'" Bottura told the paper.
So how does this love of music feed into the chef's food? Well, there's Bottura's dish, Tribute to Thelonious Monk: black cod served with green onion and daikon white radish, in squid ink, which resembles a the famous jazz pianist's keyboard. Here's Massimo on this creation in his book Never Trust A Skinny Italian Chef.
"I was sitting in the dark after work one night in 2009, listening to Thelonious Monk," he recalls in the book. "I was dozing off, dreaming, thinking about everything and nothing. Then, like a flash in the dark, a story that I had read some time ago came to mind: the story 'Un Arte Astratta' from the Chronicles of Bustos Domecq by Jorge Luis Borges and Adolfo Bioy-Casares. The protagonist was a frustrated French chef. He believed courgettes (zucchini) should be green, roast beef should be red and cassata multicoloured. He was frustrated because his creations were not appreciated or understood among the mousselines and terrines that were popular at the time.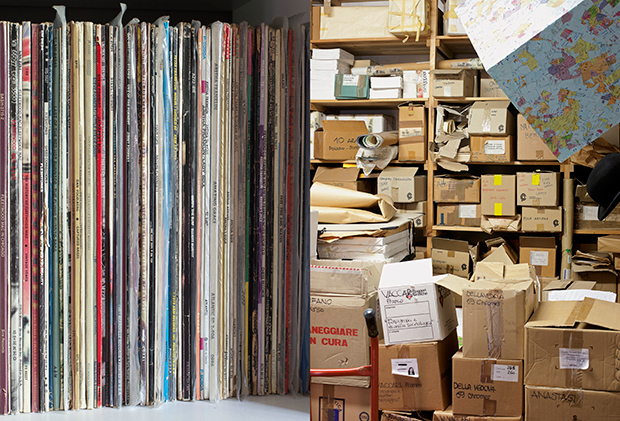 "He had a plan: he invited critics and gourmands to the restaurant to preview a new menu. Just before serving the first course he turned out the lights. He instructed his guests: 'Eat with your palate, not with your eyes.'
"Into the heart of the night, I listened to Monk pound rhythm into the piano keys as if they were savage beasts, and imagined a recipe in which colour existed only in the palate, invisible to the eye. I wasn't thinking of black initially. I was thinking about making something white, totally white. We had this incredible Alaskan cod, the flesh of which was pure white light. We worked on white until one day Yoji Tokuyoshi, a Japanese chef who had worked with us since 2005, prepared an ominous katsuobushi broth tinted with squid ink. There was no going back.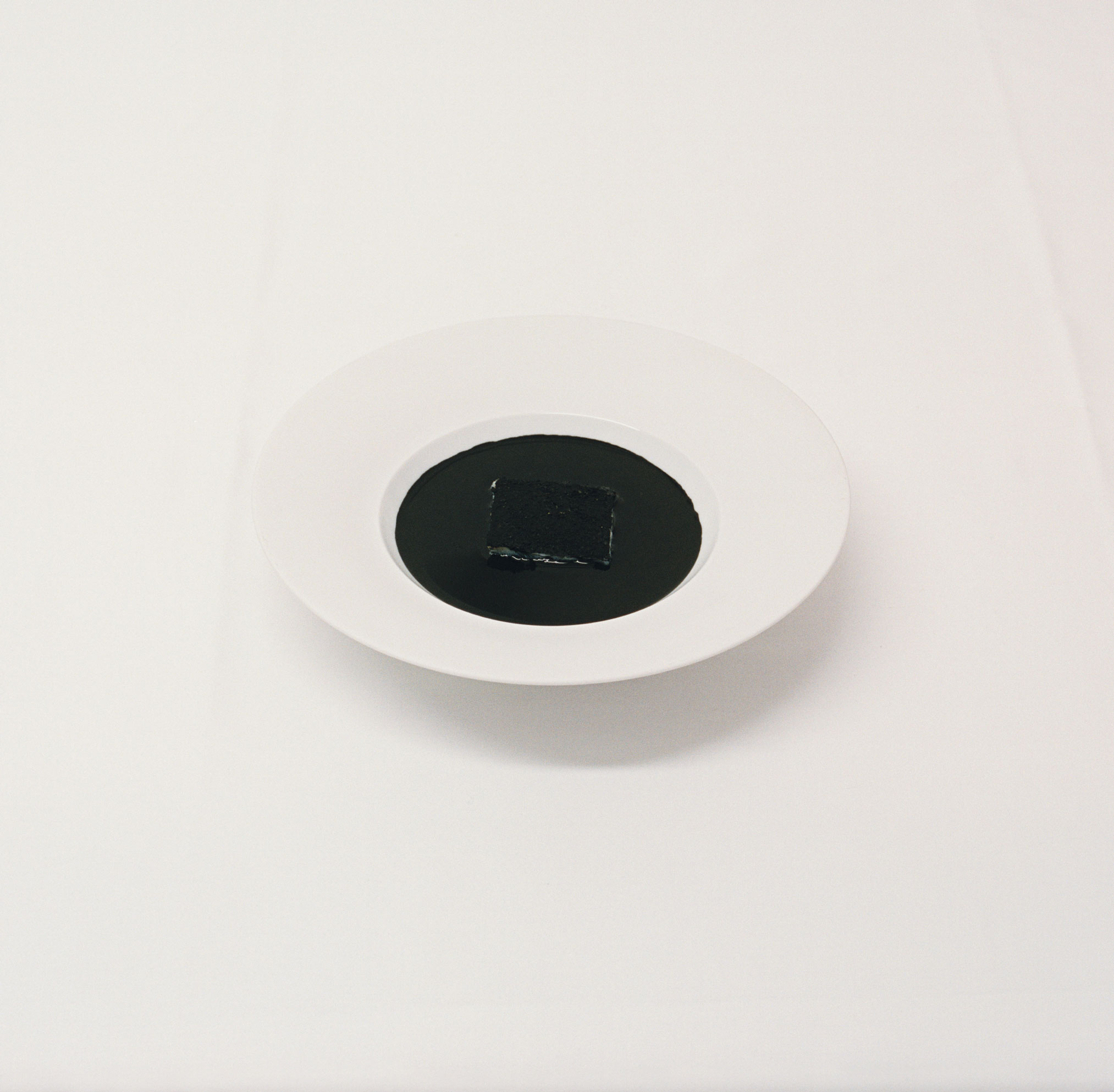 First, the cod was seared skin-side down on a hot skillet with carbon ash, then poached in the broth, without the ink. We removed the cod and added the squid ink, turning the broth a lustrous black. In it we cooked julienned vegetables like spaghetti, and tucked them with candied ginger and citron under the cod, which was ever so slightly raised above the languid broth. The dish became a monochrome of black on black. We had turned out the lights. We were sitting in the dark with Thelonious Monk playing on the stereo.
"Monk was an artist who never let convention get in his way; he was the pioneer of rhythmic piano playing. The searching tribal beat that defines Monk's sound became the soundtrack to the recipe. Like a jazz improvisation, three chefs, Yoji, Taka and Davide, each added a note of their unique sound and cultural background to the recipe. Monk's music does not have a nationality, and nor does this recipe. The soul of the musician comes through every note. The black broth acts like a mirror. If you pay close attention, you can see your own reflection."
A feast for the mind as well as the mouth. To get to know Massimo even better, buy a copy of Never Trust a Skinny Italian Chef, here.