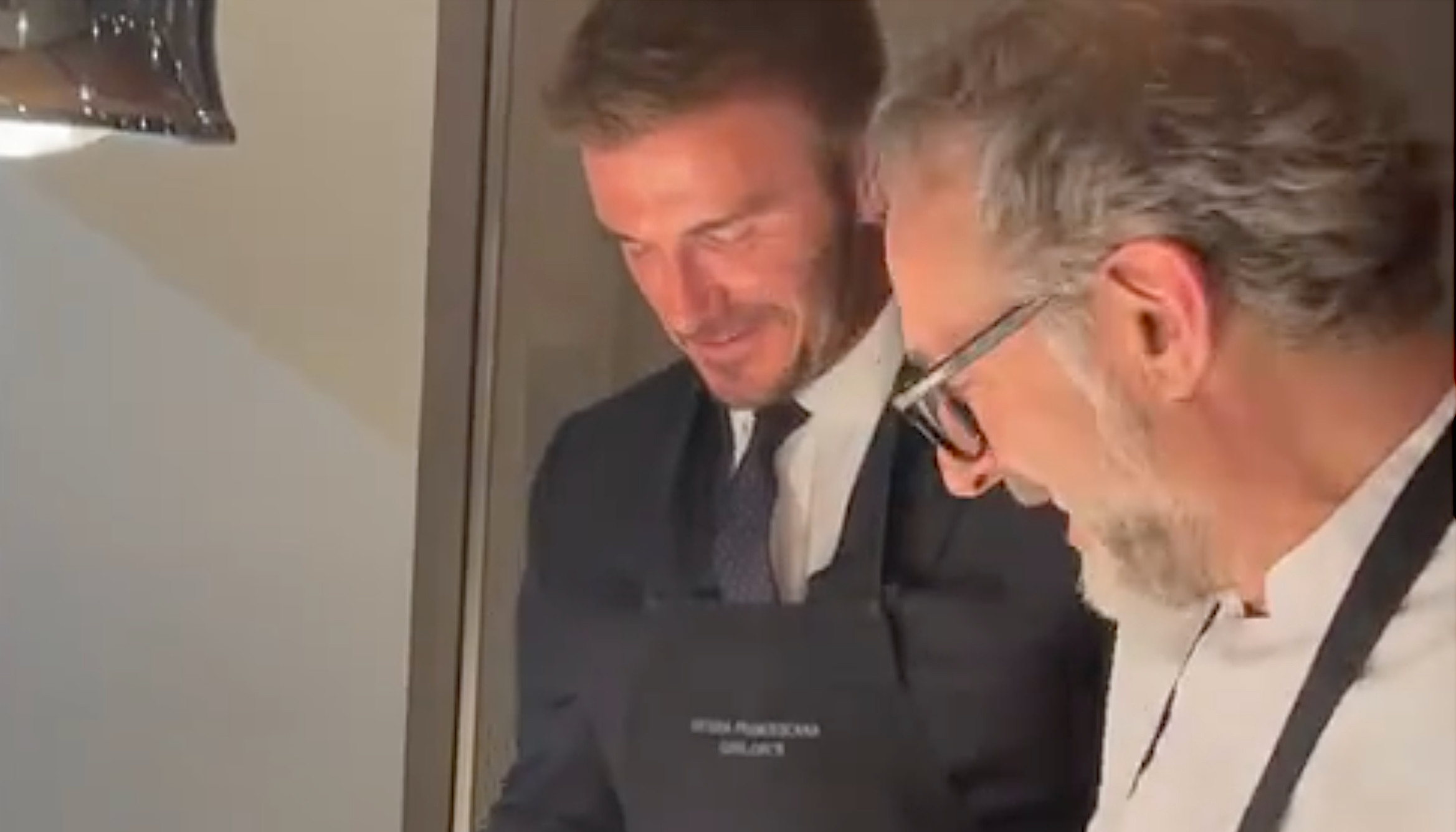 Massimo plates up with David Beckham
On a recent trip to Italy, the soccer star tried recreating one of the chef's best-known dishes
Massimo Bottura doesn't just draw on his local produce and Italian heritage when creating his recipes. The internationally acclaimed chef also draws on music, sport and contemporary art. In his book, Never Trust a Skinny Italian Chef, Bottura recalls how, back in 2012, Damien Hirst inspired a dish of his.
"I was invited to cook at the Italian cultural hub, Casa Italia, during the 2012 Olympics in London," he writes. "It was important to me to serve something unquestionably Italian, preferably edible, and with a touch of British flair. I had just read that English artist Damien Hirst had lent a large spin painting called Beautiful Naked Psychedelic Gherkin Exploding Tomato Sauce All Over Your Face, Flame Grilled Painting to the Burger King restaurant at King's Cross station in London for the duration of the Olympics. The title got me thinking: could a red, white and green beef fillet take on the Tuscan tradition of grilled meat, without lighting a flame?"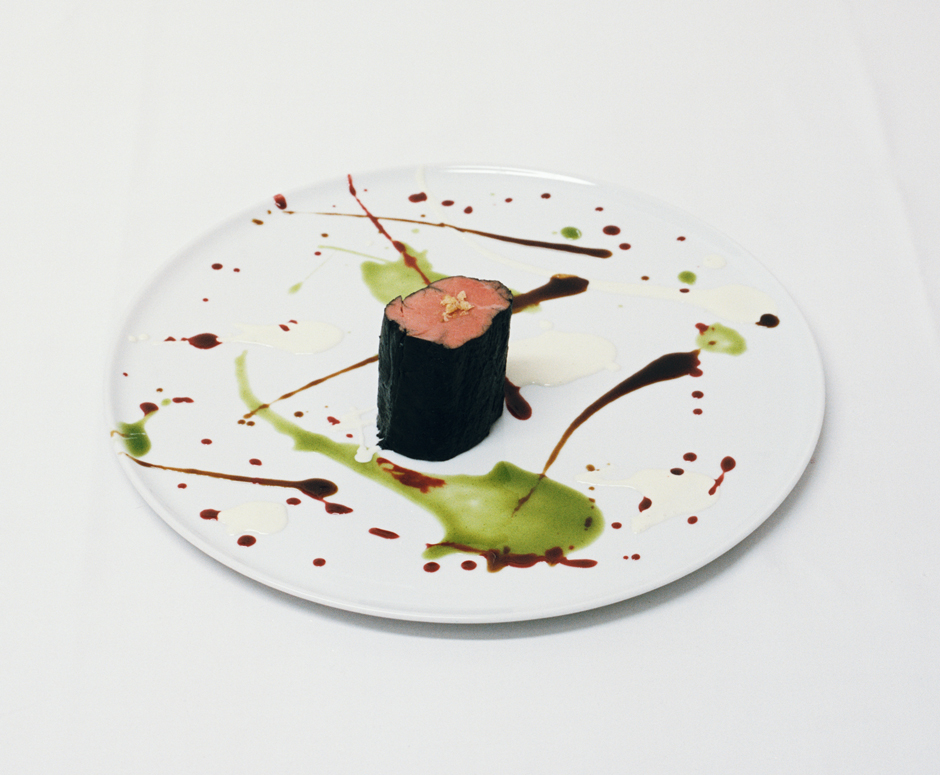 The dish Massimo created, Beautiful, Psychedelic Spin-Painted Veal, Not Flame Grilled (above), pays homage to Hirst's work, as well as the chef's own heritage. Earlier this summer, as athletes prepare for the 2021 Games, and football players take to the pitch in the European Football Championships, Massimo has shared his British-inflected dish with another great English cultural figure: David Beckham.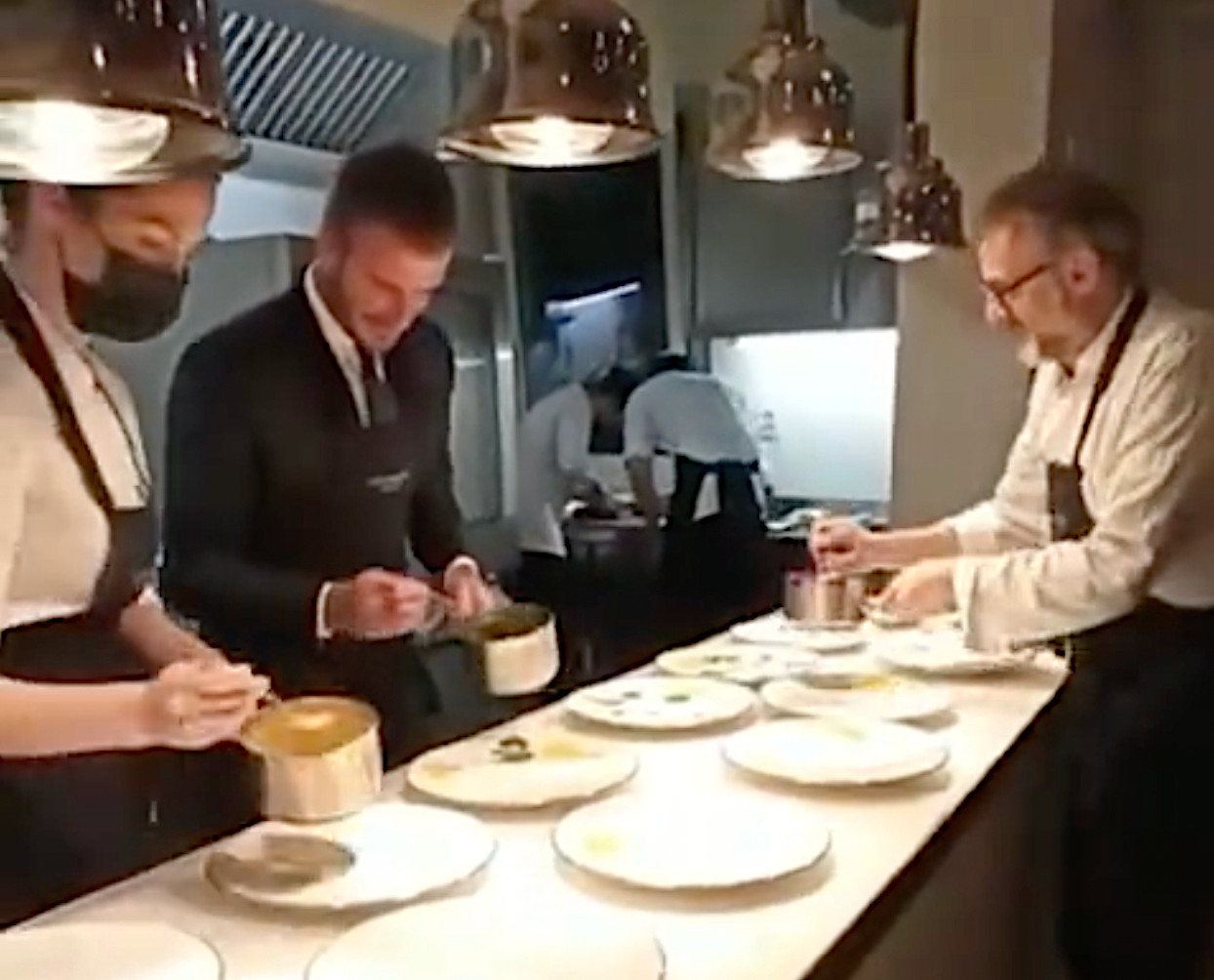 The world-famous soccer star stopped by Bottura's new countryside retreat, Casa Maria Luigia, just outside the chef's hometown of Modena. During Beckham's stay he tried his hand at plating up a spin-style dish, alongside Bottura and the Casa's chef Jessica Rosval. "David Beckham," wrote Bottura beside his post of the video, "a gentleman who knows how to kick a ball, how to pick a great wine, and now how to plate the perfect dish!"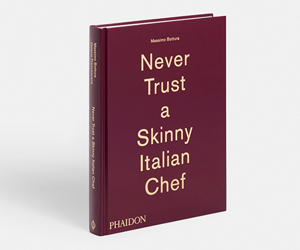 Beckham himself was equally impressed. "What a treat to create the spin painting on Massimo's plate," he wrote, "Grazie mille amico mio." To recreate the dish for yourself, order a copy of Never Trust a Skinny Chef here.