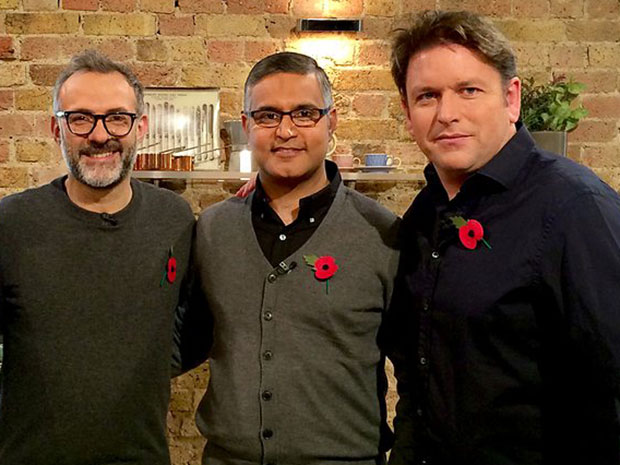 Massimo Bottura drops the lemon tart on the BBC
For his Saturday Kitchen appearance the chef and Phaidon author prepared his infamous, deconstructed dessert
It's the back-of-house disaster that's become a front-of-house legend. On the BBC's flagship cookery programme, Saturday Kitchen, the Italian chef and Phaidon author, Massimo Bottura recreated his famous dessert, Oops! I Dropped the Lemon Tart. As Bottura explains to host and fellow-chef James Martin, the recipe first came about when Kondo Takahiko, Osteria Francescana's pastry chef, let go of one of the restaurant's signature desserts at an inopportune moment. Rather than simply ditch the smashed tart, Takahiko and Bottura decided to remake it in a culinary tribute to the thing that defines great art in any sphere - imperfection.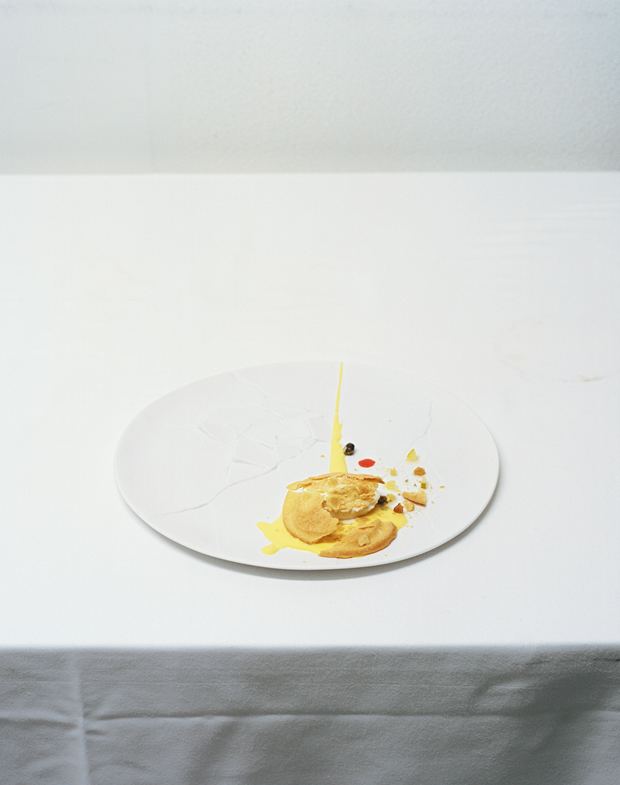 What doesn't come across in the anecdote, but is clear in this clip from the show, is just how savoury the dish is. Bottura talks Martin and co through the minor ingredients he tweezers onto the plate, including naturally salty capers from an island just off the coast of Sicily. Add lemon grass, candied bergamot and mint sauce, and you've a dish that really upsets Italian convention.
"It's imperfect," says Bottura, "in a perfect way." If the Beeb allows, you can watch the clip in full here. Massimo makes his dish around the 45 minute mark. Meanwhile, for the full recipe and much else besides, buy a copy of his book, Never Trust a Skinny Italian Chef, here.