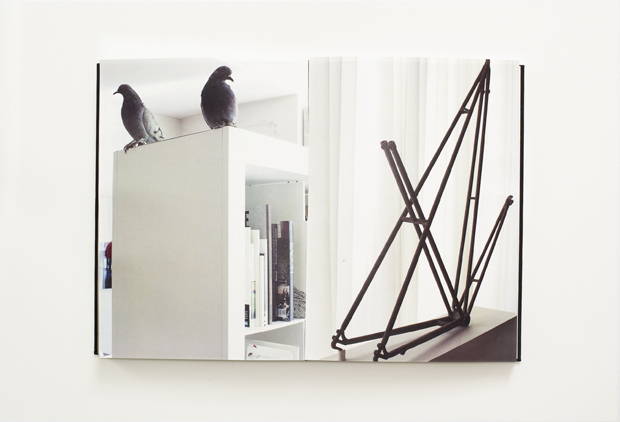 The ingredients that make up Massimo Bottura #2
We break The 50 Best Restaurants #1 chef down into his constituent parts. Read how art influences his cookery
Italy is home to more UNESCO-accredited World Heritage sites than any other country, and so we shouldn't be surprised to find its culinary practices are heavy on tradition, but light on contemporary influences.
However, Italy's most exciting chef, the newly crowned 50 Best Restaurants winner Massimo Bottura, reverses this traditionalism. Rather than poring over ancient frescos and traditional recipes, he prefers the kind of art and cookery that leads Italians to question their culture's very foundations.
Bottura loves contemporary art. His book, Never Trust a Skinny Italian Chef, opens with the retelling of a story the Modenese art dealer Emilio Mazzoli first recounted to the chef some years ago:
"A prominent collector requested a portrait by the [20th century neo-conceptual] artist Gino de Dominicis," Massimo writes. "After months of persuasion, de Dominicis finally agreed to the commission. While the collector sat for the portrait, the artist went about his affairs, reading the newspaper and making phone calls. After some time passed, the collector became restless. De Dominicis picked up a brush and placed a mark in the middle of the canvas. 'Your portrait is finished.' The collector looked at the canvas and then at the artist, at which point de Dominicis said: 'This is your portrait from ten kilometres away.'"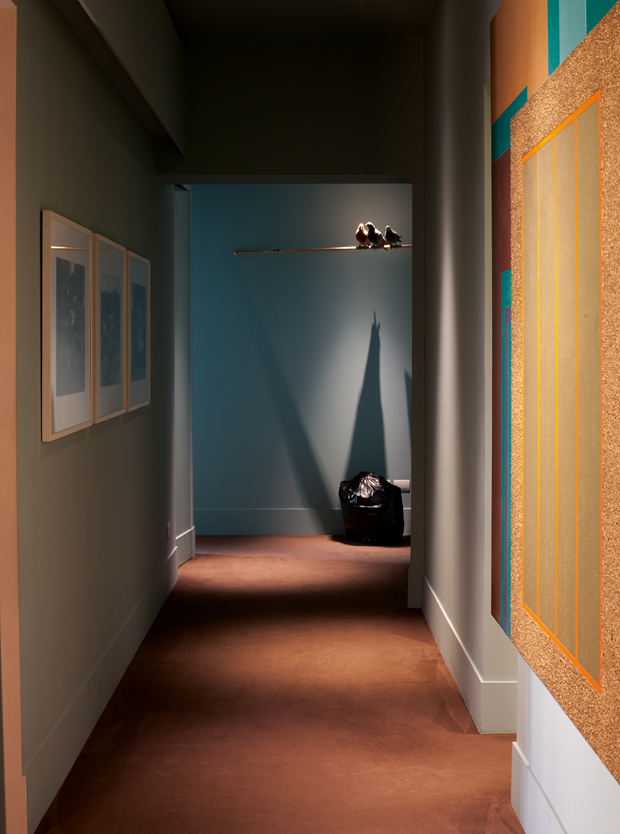 Others might regard this tale as a simple joke, yet for Bottura it was revelatory. "After hearing Mazzoli's tale, no tortellini, cotechino or sardine ever looked quite the same. Pandora's box had irrevocably opened and from that moment on, the kitchen started a dialogue with contemporary art that continues to this day. I shared ideas with artists. I fed them and they fed me."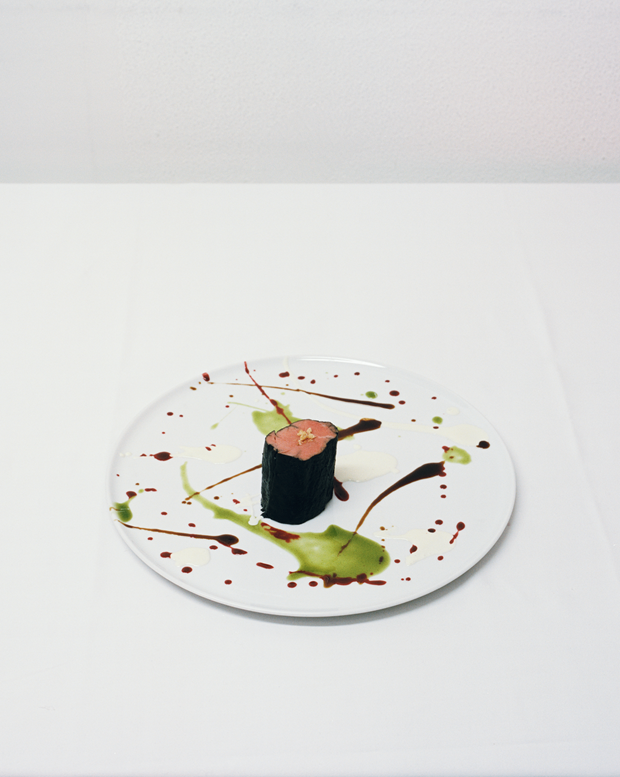 One artist Bottura entered into a particularly intense dialogue with was the fellow Italian, Maurizio Cattelan. A conversation between the two is published in Never Trust a Skinny Italian Chef, and, although they work in different spheres, they share common aspirations. Here's Bottura again, describing his admiration for Tourists, the stuffed pigeons and bird droppings Cattelan first showed at the Venice Biennale 17 years ago.

"From high in the rafters of the Italian Pavilion, hundreds of taxidermied pigeons were looking down (and pooping) on the artwork of a previous generation," he writes. "I couldn't help but feel equal part pigeon in my own rebellion to break with tradition and make way for a new Italian kitchen."
Today, Cattelan's pooping pigeons join works by Olafur Eliasson, Simon Starling, Cindy Sherman, George Condo, and Ai Weiwei in Bottura's own personal collection. Some pieces feature quite prominently at Bottura's Osteria Francescana; in the past guests have mistaken Gavin Turk's Bag – a realistic cast of a full, black refuse sack - for the real thing. Other works – such as his Robert Indiana 'Love' rug – furnish his home.
Yet all pieces inform his cookery. Camouflage: Hare in the Woods recalls an exchange between Gertrude Stein and Pablo Picasso about Cubism; Beautiful, Psychedelic Spin-Painted Veal, Not Flame Grilled draws on a Damien Hirst spin painting; and Oops! I Dropped the Lemon Tart makes reference to Ai Weiwei's Dropping a Han Dynasty Urn (1995).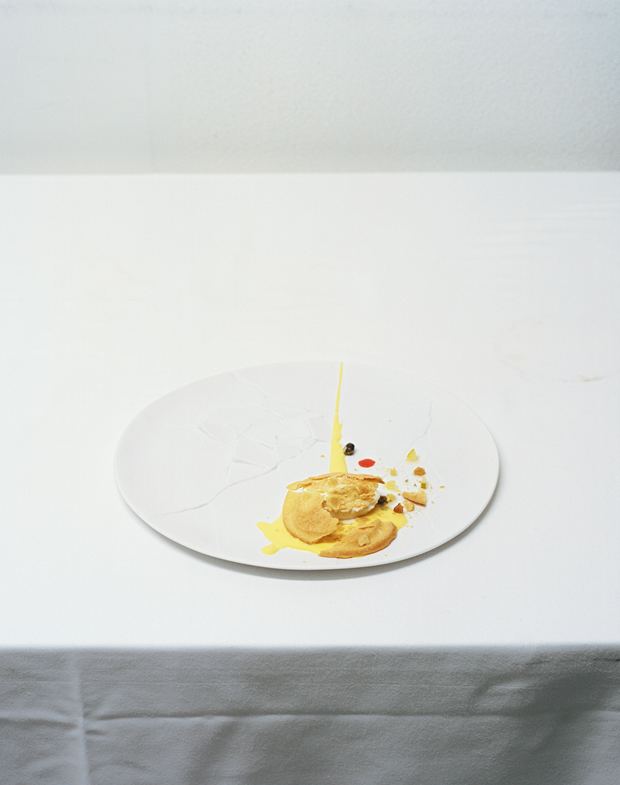 Given all this then it's perhaps not surprising that when working on Skinny Chef Bottura teamed up with the fine-art photographers Carlo Benvenuto and Stefano Graziani, to produce a volume that would sit as easily in our art and photography lists as among our gastronomy titles.
Just as the de Dominicis 'portrait' in Mazzoli 's story consisted of paint on canvas, so many of Bottura's dishes consist of fish, beans, pasta and Parmigiano Reggiano. Yet, like the contemporary art that surrounds them, his distinctly Italian dishes remake traditions, in the same way Cattelan and co. interrogate artistic practices.
Look out for further insight into the ingredients that make this chef so special over the coming weeks, and if you missed it, read about how music influences Bottura's creative cooking here. Meanwhile, to get to know Massimo and his creative cookery even better, buy a copy of Never Trust a Skinny Italian Chef, here.