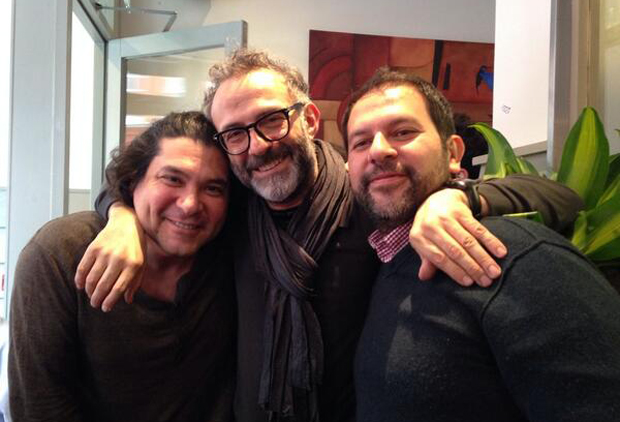 Phaidon chefs relax ahead of tonight's 50 Best Awards
René Redzepi, Magnus Nilsson and Massimo Bottura descend on North London neighbourhood restaurant
A hipster restaurant in an edgy area of North East London was home to the best chefs in the world last night as Phaidon hosted its annual informal pre-50 Best Restaurant Awards dinner.
René Redzepi, Magnus Nilsson, Massimo Bottura, Daniel Paterson, Enrique Olvera and Daniel Humm were among the high profile culinary masters getting stuck into a menu at Rita's neighbourhood restaurant in Hackney that included Soy ginger hot wings, Fried chicken, warm honey & country gravy and a lemon meringue pie - the arrival of which, covered in candles, led to a spontaneous sing-song of Happy Birthday in honour of Andre Chiang who was celebrating his 38th.
The chefs were all in town for the annual 50 Best Restaurants Awards which take place at the Guildhall tonight. Although the Phaidon get together is a chance for the chefs to let their hair down, relax and generally enjoy a laid back meal we managed to squeeze a few stories out of some of them in between courses.
René Redzepi was in particularly loquacious mood, waxing lyrical about the recent recording of his Desert Island Discs appearance for Radio 4. The popular, long running radio show sees guests choosing the songs, and one book, they'd want to have with them if they were ever marooned on a desert island.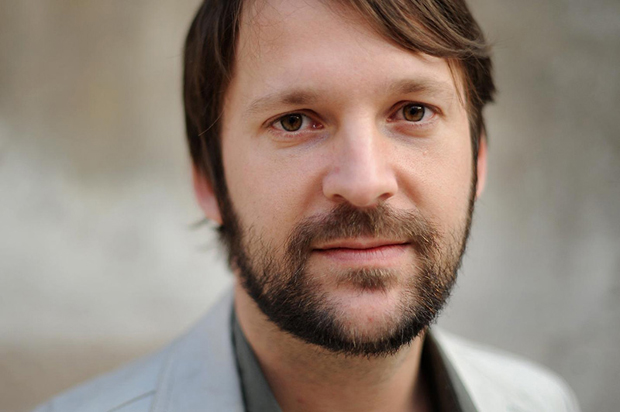 "It was a very memorable interview and a wonderful experience," René told us. "Kirsty Young is a supreme interviewer. I was there for a few hours and I really enjoyed the process of coming up with the tracks."
Indeed, René was over the moon to be told that he was the first person in the show's history to choose such a full on, heavy metal playlist.
"I didn't find it difficult to come up with the tracks at all but found it really difficult to come up with a book. I mean what's the one thing I would want to read for evermore?" René told us what he plumped for but you'll have to listen to the programme to find out what it is (we can tell you it's not exactly a book and has nothing at all to do with gastronomy).
Meanwhile, René revealed that for his upcoming relocation to Japan he'll be taking his entire restaurant staff – including the washer uppers – to Tokyo, describing it as another opportunity "to eternally improve, progress and evolve".
Massimo Bottura, whose forthcoming book Never Trust a Skinny Chef Phaidon publishes in October was raving about the feature Per-Anders Jörgensen created in the current issue of Fool magazine in between taking phone calls and organizing a shipment of pasta and cheese for a midnight feast at the 50 Best after show party tonight. Don't be at all surprised if you see the Fellini-inspired set piece extend beyond that Fool magazine article in the coming months.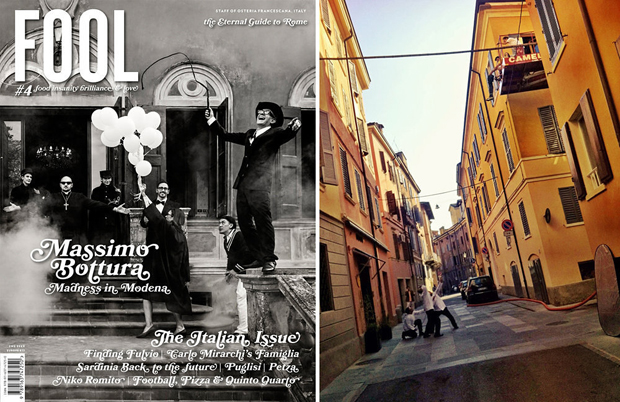 Faviken's Magnus Nilsson meanwhile told us about his upcoming PBS series in the US. Magnus is being trailed by a huge crew for the series of eight, half-hour shows that will see him travel the Nordic countries as part of the research for his forthcoming Nordic Cook Book.
"I'm really enjoying the experience. It's a large crew and they've been following me endlessly! They've taken apart the Faviken kitchen, blocked windows and put in lights. We're off to Denmark and Greenland with them soon."
So who will win tonight? Understandably, all those present were pretty much avoiding talk of the 50 Best Awards themselves, a mixture of nerves and not wanting to tempt fate, we guess. We'll find out pretty soon now. Good luck to all of them tonight. Meanwhile, head on into the store to check out our 50 Best Chefs page and our beautiful books with the world's best chefs.