Massimo Bottura's Emilia Burger heads to London
The skinny Italian chef brings his gourmet burger to Shake Shack in Covent Garden next month
Londoners will get their chance to sample Massimo Bottura's Emilia Burger when he brings the creation to Shake Shack in Covent Garden for one day only on November 9.
Named after the Emilia-Romagna region of Italy the burger was put together by Massimo and Shake Shack culinary director Mark Rosati.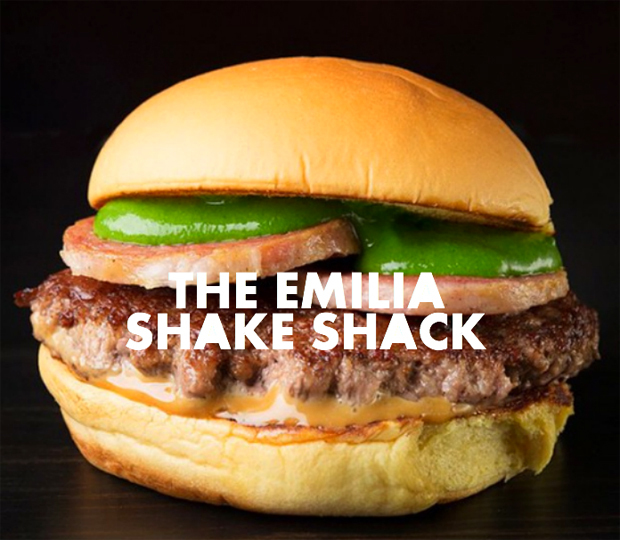 The £8.25 Emilia Burger features a custom-blend 100% Aberdeen Angus beef patty ground with cotechino sausage and parmigiano reggiano, topped with salsa verde and Villa Manodori balsamic mayonnaise made with Massimo's Villa Manodori Artigianale balsamic vinegar from Trebbiano grapes grown in Italy.
"I'm especially excited to be bringing the flavours of my beloved Emilia-Romagna-cotechino sausage, parmigiano, and balsamic vinegar, my flesh, bones and blood - to Covent Garden," Massimo said last night.
Shake Shack will open at 11am on 9th November - and there are only 500 of the burgers available on the day. If you really want one, you'll need to get in the queue very early. (Take a look at the Shake Shack video above to see how popular the Manhattan launch was!) You'll find Shake Shack Covent Garden here.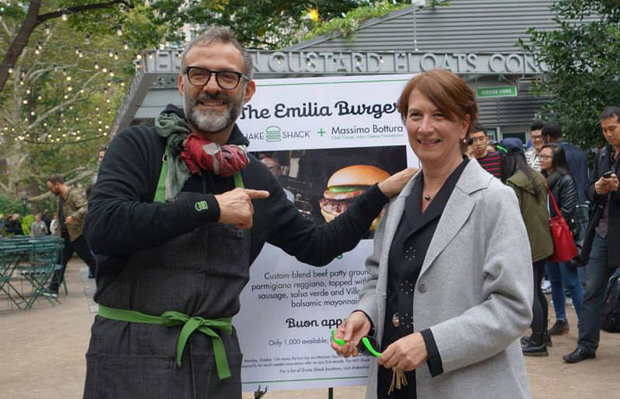 Intrigued? Then you can read more about the ingredients that make up Massimo Bottura here and buy Never Trust A Skinny Italian Chef from the people who made it here.