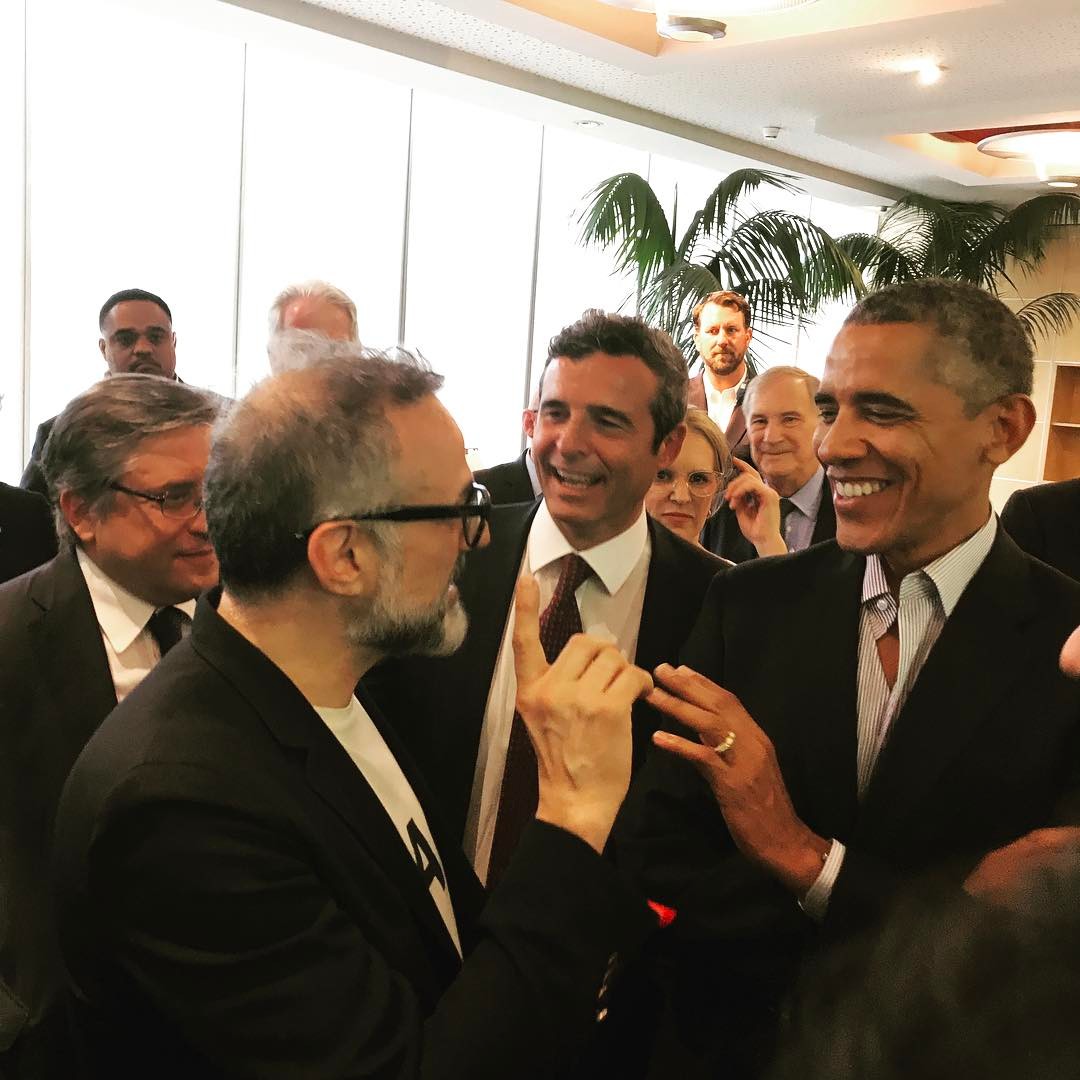 Massimo Bottura breaks bread with Obama in Milan
Food and climate change brought the chef and the former President together in northern Italy earlier today
How should a world leader conduct him or herself after leaving office? Many pick a few causes and campaign hard. Former US President Barack Obama is keen to nurture tomorrow's leaders, yet food and ecology seems to be on his mind too.
Obama arrived in Milan on Monday for his first formal overseas trip after leaving office to speak at Seeds and Chips, a global food innovation summit that focuses on "one of the greatest global challenges: climate change and the issues linked to food supply in an increasingly populated world with progressively scarce resources."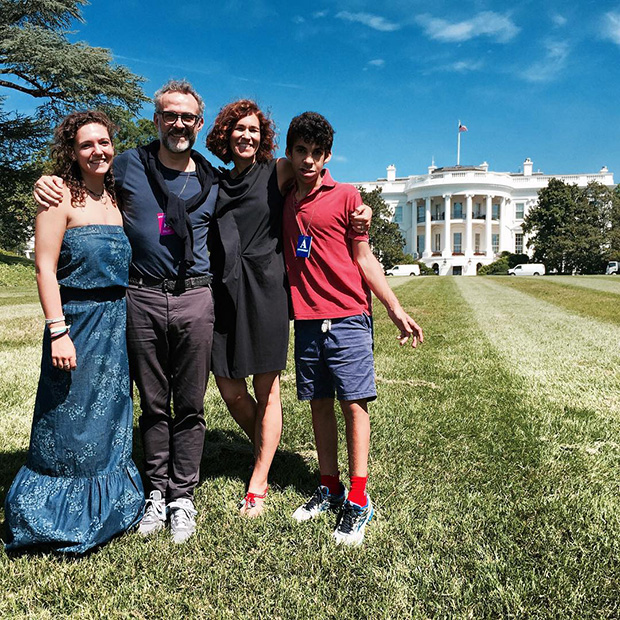 Obama delivered the conference's keynote speech earlier today, conducted a conversation with Sam Kass, Senior Food Policy Advisor to the President, and met with a few local luminaries, including the star chef, food activist and Phaidon author Massimo Bottura.
Yet this is not the first time Bottura and the Obamas have broken bread. The chef cooked for Michelle Obama when the former First Lady visited the Milan Expo in 2015, introducing the Obamas to Refettorio Ambrosiano, his haute cuisine soup kitchen, where notable chefs prepare excellent dishes for the poor of the city, reusing unwanted food portions from Milan's fairground.
The Obamas were impressed by Bottura's work, and invited him and his family to the White House later that summer, to present his thinking both White House staff and Sam Kass.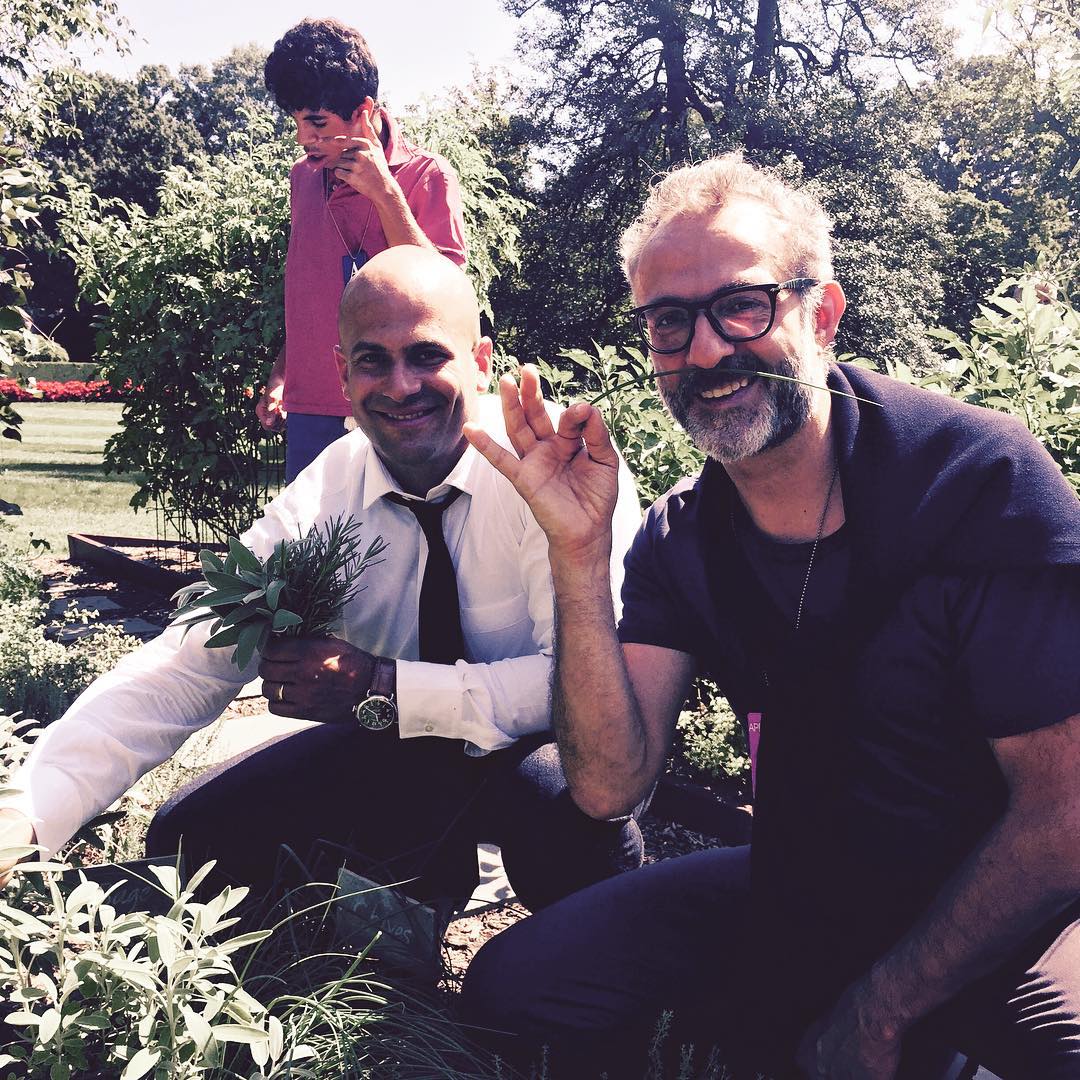 Now it seems Obama has come back to Italy, to get another taste of Italian culinary innovation. To learn more about the skinny Italian chef who impressed the Obamas, order a copy of Never Trust a Skinny Italian Chef. Hungry for morre? Then look forward to our forthcoming Bottura book, Bread is Gold: How Chefs Turn Ordinary Ingredients into Extraordinary Meals, which we will publish later this year.