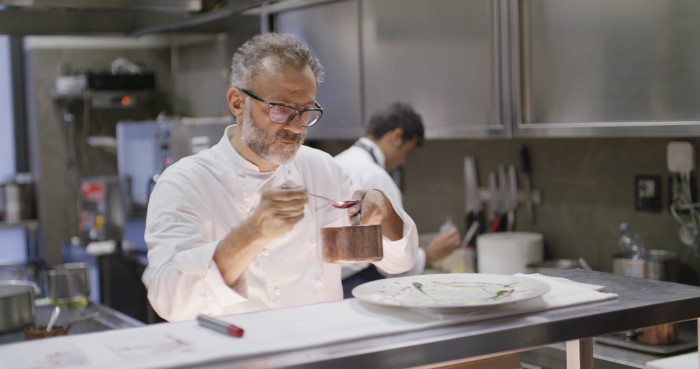 Massimo and Magnus serve up secrets in new show
Chef's Table, a new Netflix series, goes inside the lives and kitchens of six of the world's most famous chefs
Not too long ago, the route to gastronomic greatness was lined with white linen table clothes and stacks of classic haute cuisine cookbooks. Today, however, the world's most innovative chefs are more likely to be foraging in the Amazonian rainforest for new ingredients, or hanging out in contemporary art galleries to gain inspiration.
Anyone keener on René Redzepi than Auguste Escoffier should watch Chef's Table, a new Netflix TV series due out later this month. The show, overseen by David Gelb, director of acclaimed Japanese culinary documentary Jiro Dreams of Sushi, goes inside the lives and kitchens of six of the world's most renowned international chefs.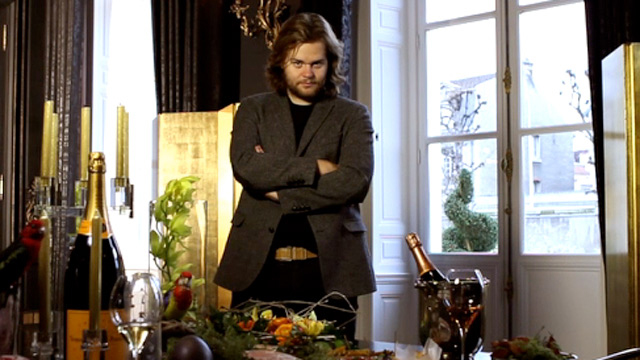 Naturally, there are some Phaidon authors among them, including Magnus Nilsson and Massimo Bottura, as well as Ben Shewry of Attica Restaurant in Melbourne, Australia; Francis Mallmann from El Restaurante Patagonia Sur in Buenos Aires, Argentina; Niki Nakayama from Los Angeles, CA, US; and Dan Barber, of Blue Hill Restaurant at Stone Barns and in NYC.
It's hard to say what's going to be covered exactly, things are being kept under wraps to keep an element of surprise, but in this newly released trailer (below), which went online a day ago, Massimo hints at a point in his trajectory when he actually considered closing his restaurant Osteria Francescana, and Magnus Nilsson talks about wanting to create the greatest restaurant in the world, but not quite knowing how it would end up. Chef's Table certainly looks like it's going to serve up some serious food for thought.
We imagine you're a bit like us and can't wait to see it. Before you do though, you might want to get some greater insight into Massimo's working practices by buying our book, Never Trust a Skinny Italian Chef. And if it's Magnus you're interested in, get Faviken. Finally, if you're eating out this weekend, why not make your restaurant choice from Where Chefs Eat?