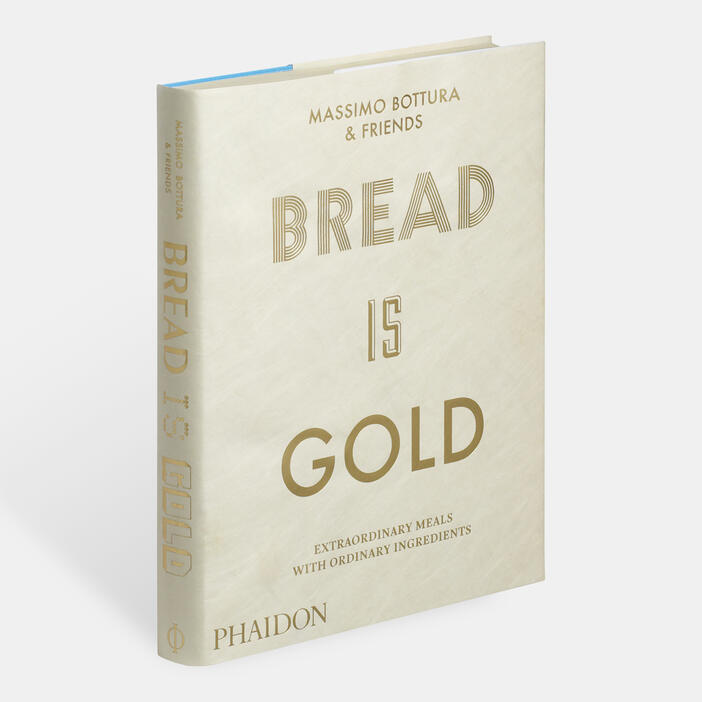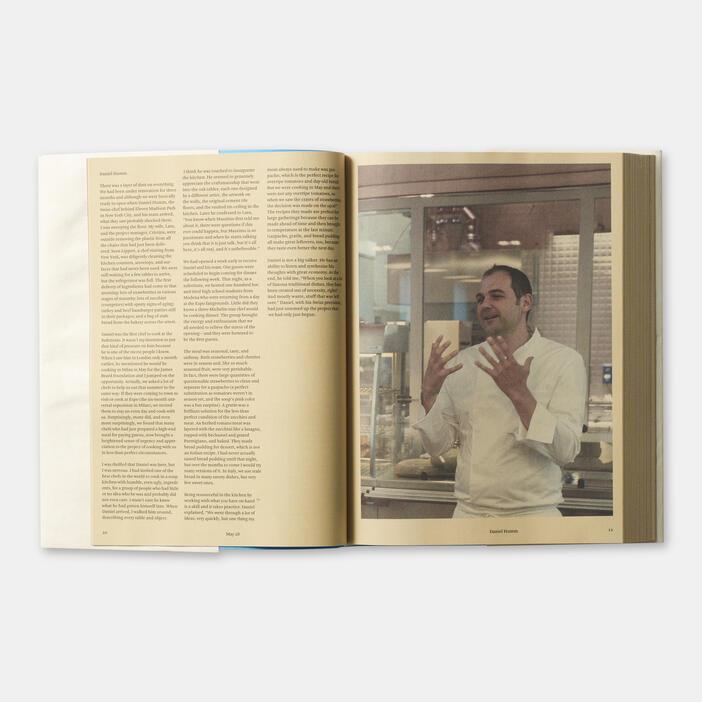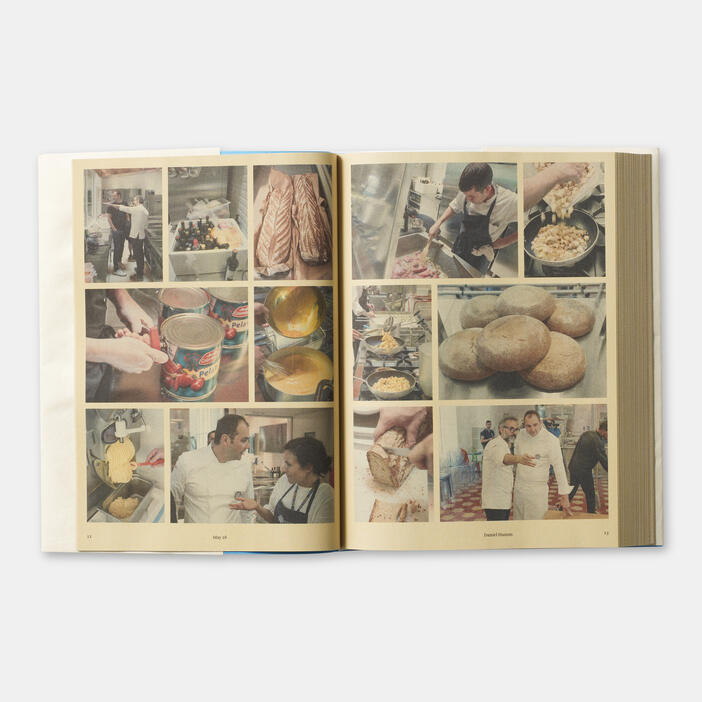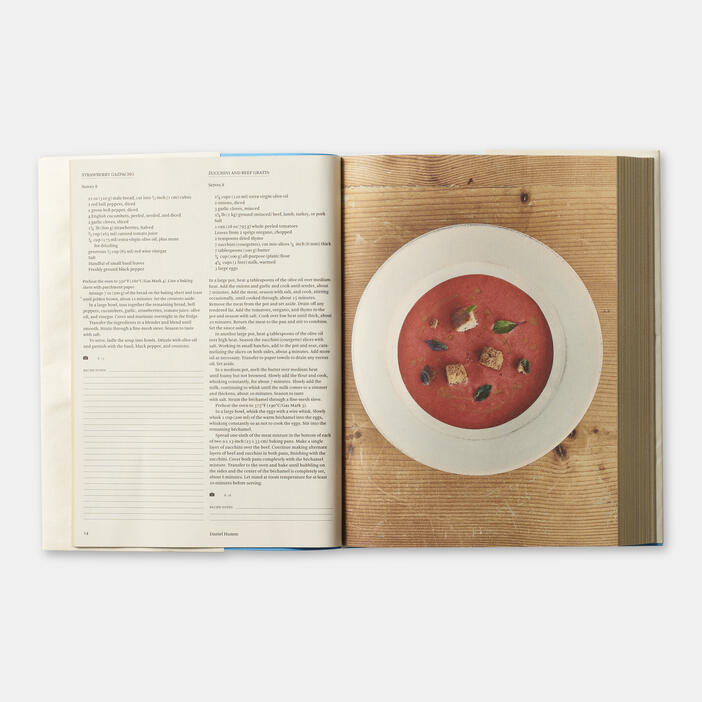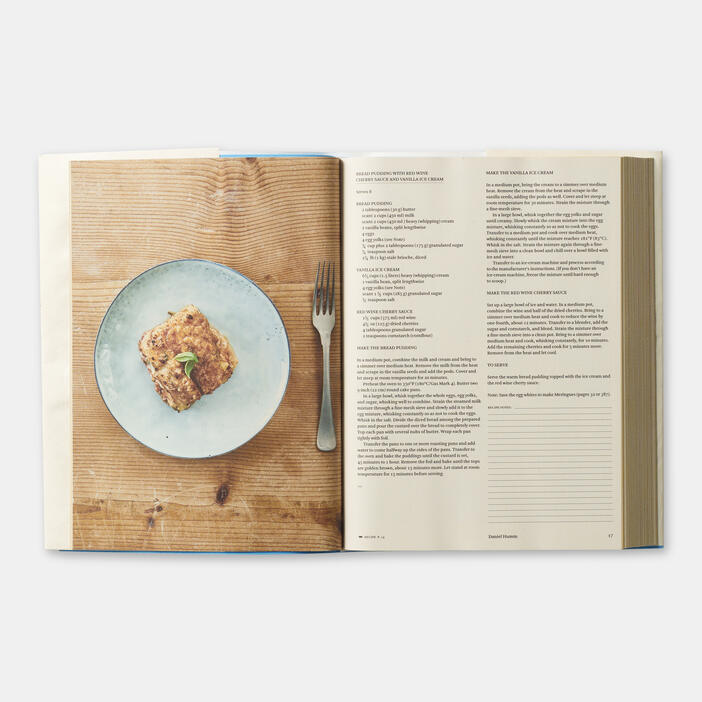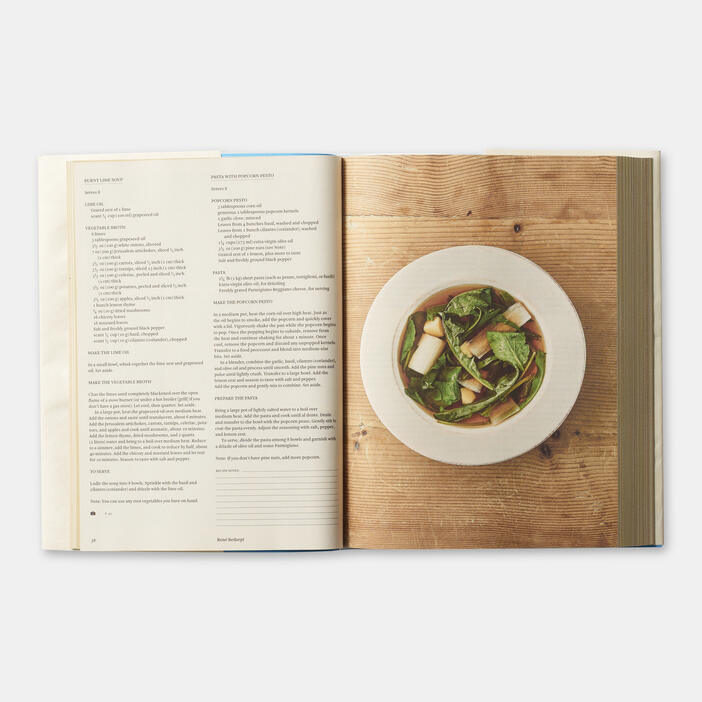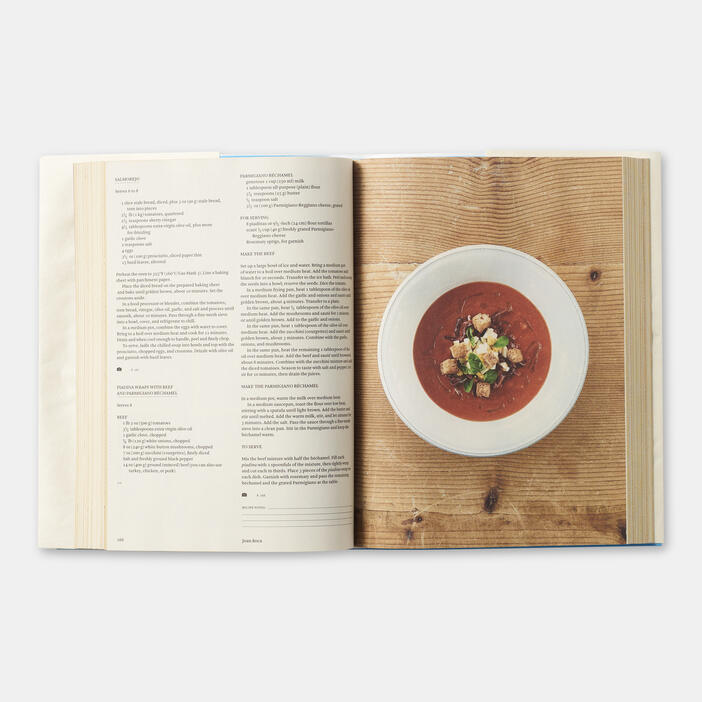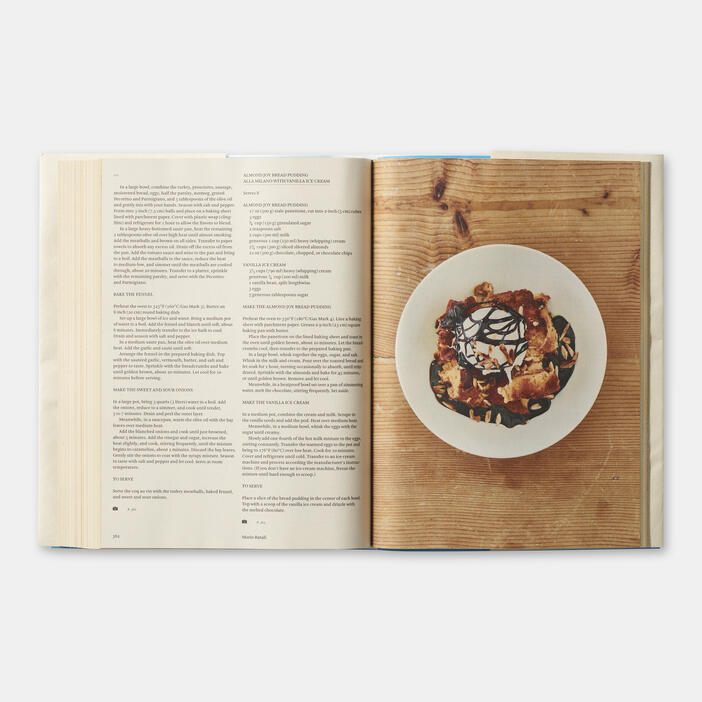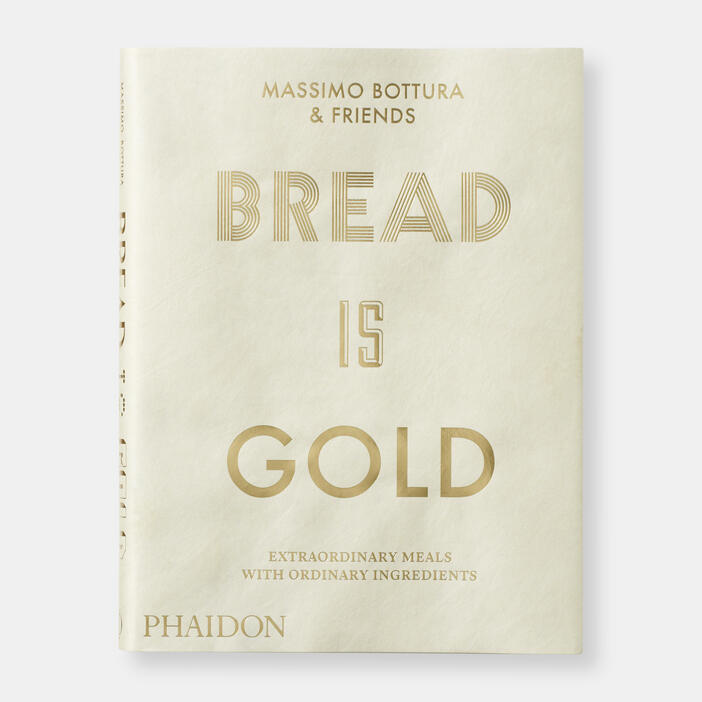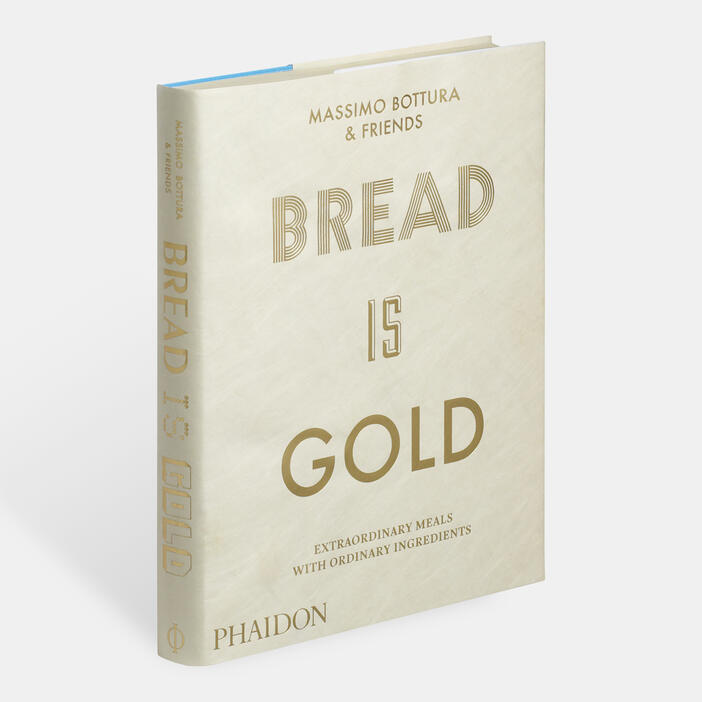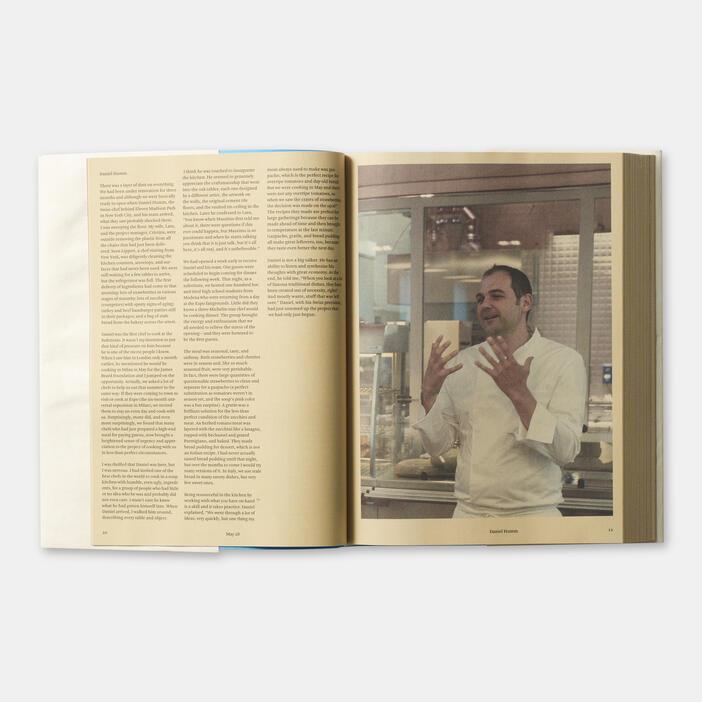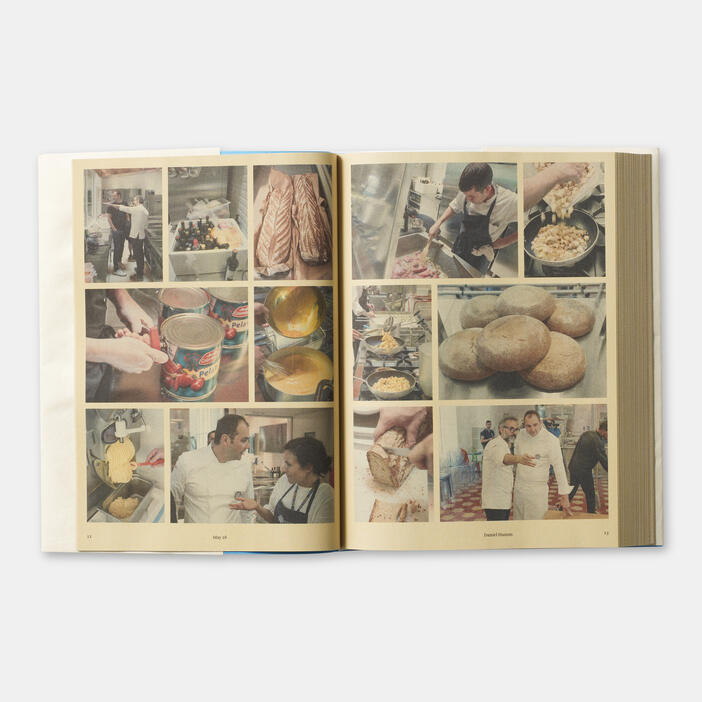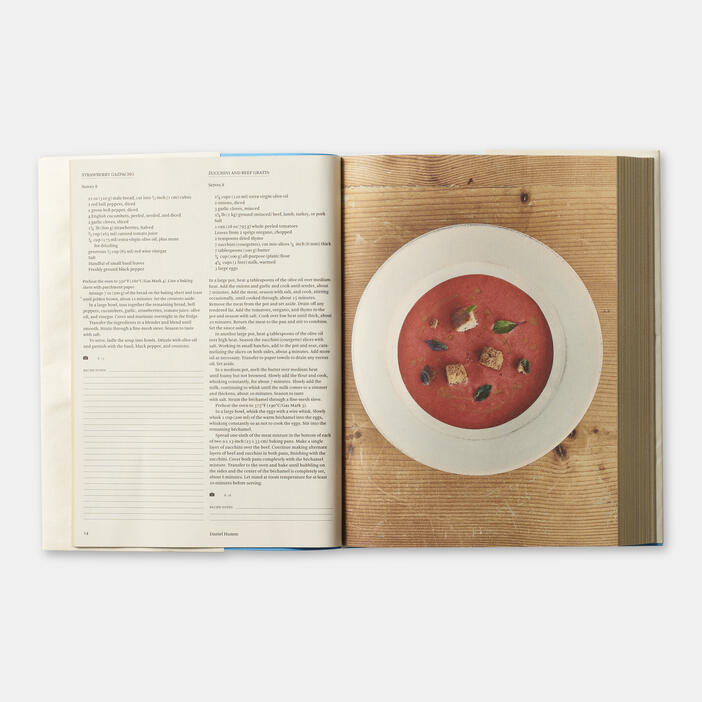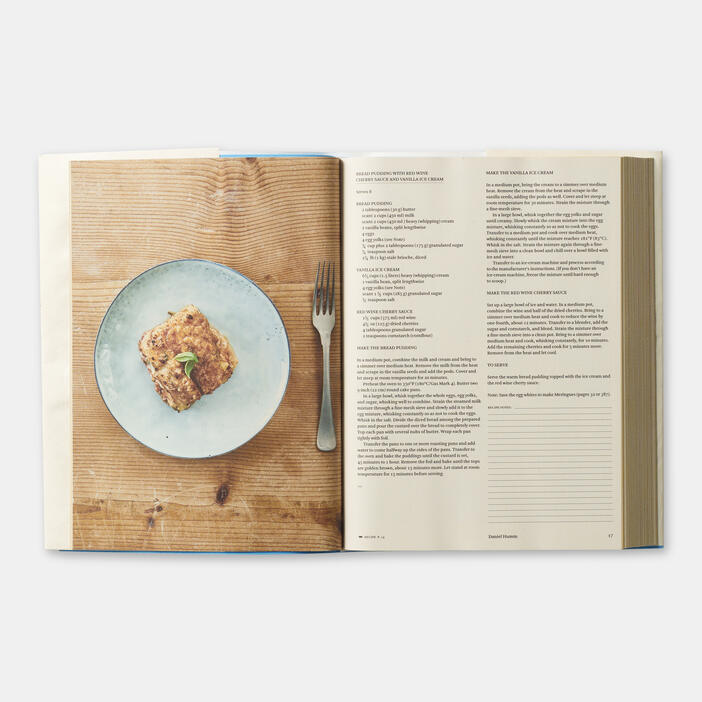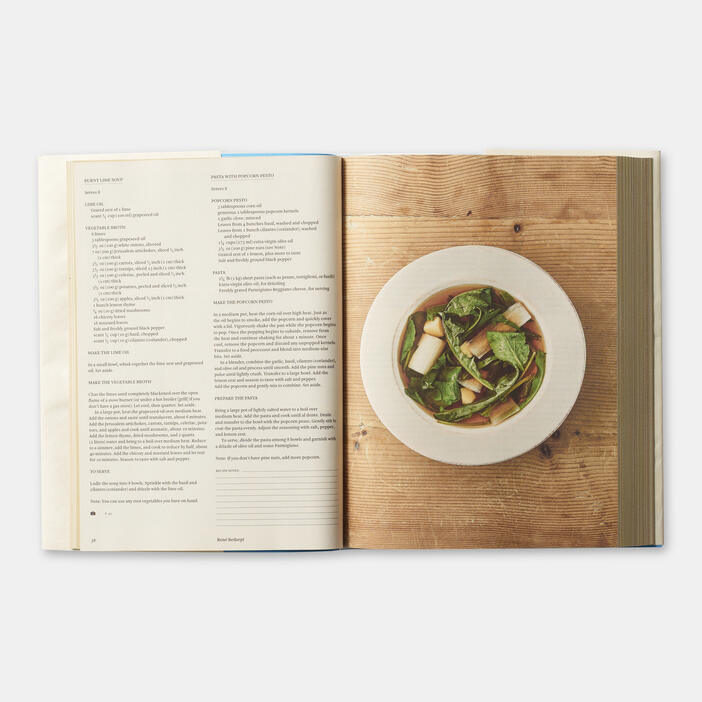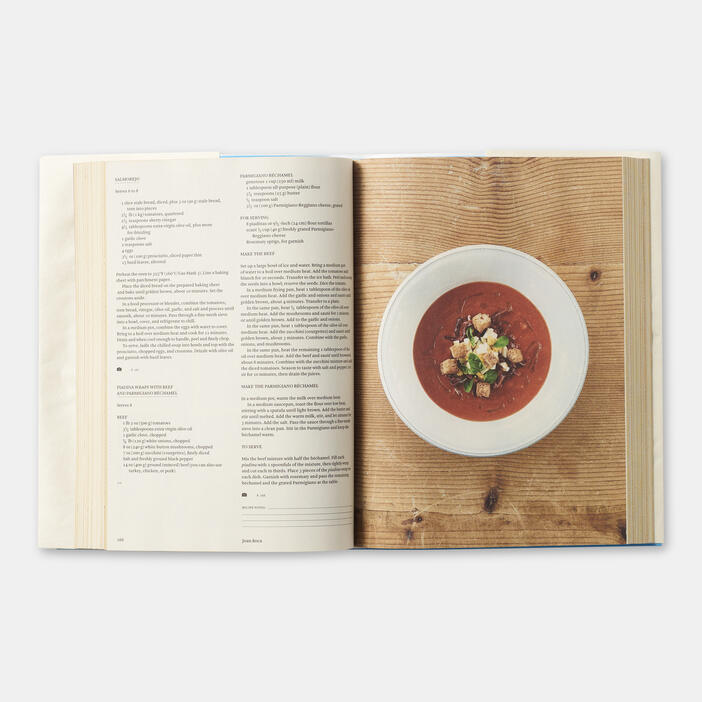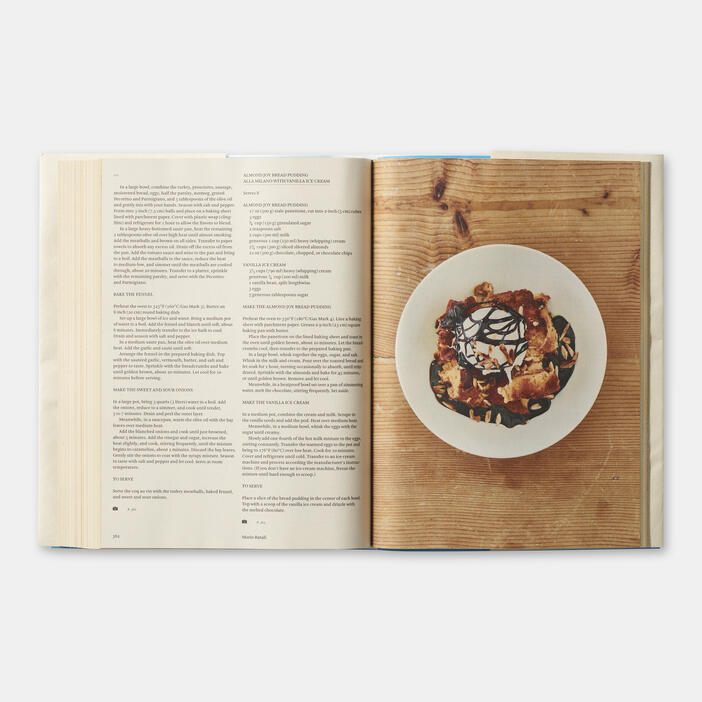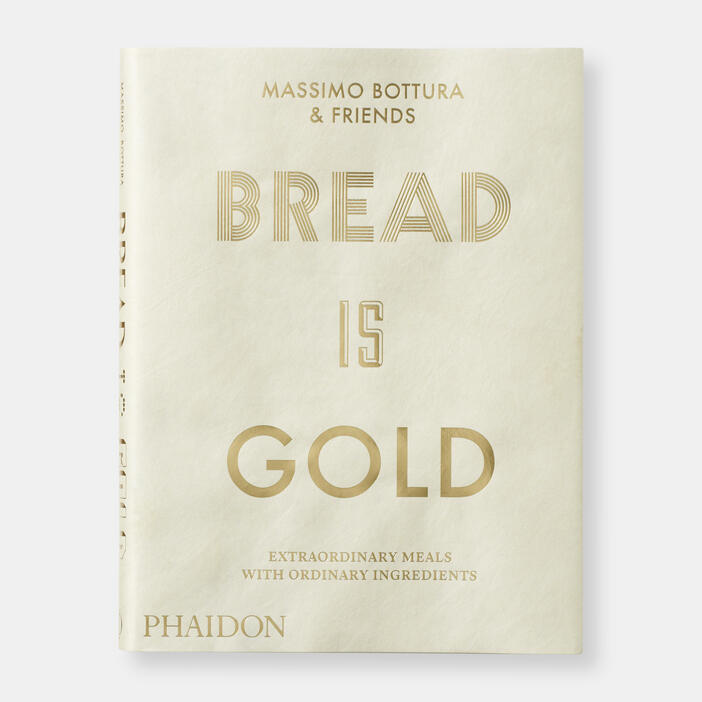 Bread Is Gold
Price AUD$54.95 | Phaidon 100 Price CAD$54.95 | Phaidon 100 Price £29.95 | Phaidon 100 Price T39.95 | Phaidon 100 Price USD$39.95 | Phaidon 100 Price €39.95 | Phaidon 100
Massimo Bottura, the world's best chef, prepares extraordinary meals from ordinary and sometimes 'wasted' ingredients inspiring home chefs to eat well while living well.
'These dishes could change the way we feed the world, because they can be cooked by anyone, anywhere, on any budget. To feed the planet, first you have to fight the waste', Massimo Bottura
Bread is Gold is the first book to take a holistic look at the subject of food waste, presenting recipes for three-course meals from 45 of the world's top chefs, including Daniel Humm, Mario Batali, René Redzepi, Alain Ducasse, Joan Roca, Enrique Olvera, Ferran & Albert Adrià and Virgilio Martínez. These recipes, which number more than 150, turn everyday ingredients into inspiring dishes that are delicious, economical, and easy to make.
Specifications:
Format: Flexibound
Size: 255 × 190 mm (10 × 7 1/2 in)
Pages: 424 pp
Illustrations: 200 illustrations
ISBN: 9780714875361
Massimo Bottura is the chef patron of Osteria Francescana, a three-Michelin-star restaurant that he opened in 1995 in Modena, Italy, which was ranked #1 in the World's 50 Best in 2016. Massimo was interested in cooking from a young age. In 1986, he opened his first restaurant and subsequently developed his love of food while working for Alain Ducasse and Ferran Adrià. Massimo has created Refettorios, soup kitchens that use excess food from supermarkets and local suppliers to provide healthy, seasonal meals for people in need. He is the author of Never Trust a Skinny Italian Chef, which was also published by Phaidon.
Recipes and three-course meals created by: Daniel Humm, Mauro Colagreco, René Redzepi, Yoshihiro Narisawa, Enrico & Roberto Cerea, Yannick Alléno, Gastón Acurio, Andrea Berton, Davide Oldani, Sara Papa & Alberto Calamandrei, Antonio, Alberto & Giovanni Santini, Ugo Alciati, Mitsuharu Tsumura, Alain Ducasse, Viviana Varese, Luca Fantin, Daniel Patterson, Mark Moriarty, Joan Roca, Antonia Klugmann & Fabrizio Mantovani, Matías Perdomo, Enrique Olvera & Carlos García & Rudolfo Guzmán, Cristina Bowerman, Alessandro Negrini & Fabio Pisani, Giuseppe Palmieri, Andreas Caminada, Ferran & Albert Adrià, Petter Nilsson, Carlo Cracco, Juan Mari Arzak, Michel Troisgros, Andoni Luis Aduriz, Jessica Murphy, Manuel & Christian Costardi, Alex Atala, Matt Orlando, Niko Romito, George Brown, Virgilio Martínez, Jeremy Charles, John Winter Russell, Mario Batali, Ana Ros, Moreno Cedroni, Mauro Uliassi, Gennard Esposito, Carles Mampel, Antonio Bachour, Oriol Balaguer, Pino Cuttaia and Alice Delcourt.
'How can you not admire a cookbook that directly addresses food waste?' – Washington Post

'A recipe book that'll make you think differently... Delicious recipes.' – Marie Claire
'Full of recipes and tips for home chefs to improvise with whatever is in the fridge.' – NPR
'Massimo Bottura turns water into wine.' – Country & Town House
'More often than not, what we consider "waste" – be it a fish head or a broccoli core – has enormous culinary potential.' – Dan Barber
'The recipes are in fact super-accessible... Bread is Gold is worth it for Bottura's voice alone... He finds a way to pair the intellectual with the personal, and his voice is very clear and very warm.' – Eater
'[Bread is Gold] will make you both hungry and ready to take on the world's food-waste dilemma.' – Tasting Table
'...Keep an eye out for chef Massimo Bottura's gorgeously illustrated second book, Bread is Gold.' – Eater
'Bread is Gold brings [Bottura's] mission into homes, turning "wasted" ingredients into creative and nutritious meals. With the help of friends like Alain Ducasse, Daniel Humm, and Enrique Olvera, Bottura helps home cooks transform on-hand ingredients into easy-to-make, economical meals.'– New Worlder
'[It] will make you think differently about what and how you use ingredients in your kitchen.' – Departures

'Inventive... A collection of dishes from some of the world's best chefs using simple ingredients and techniques, that anyone can reproduce. But it is also a call to arms – how can we change the way we eat, the way we relate to food?... Massimo talks of the importance of the chefs as bringers of change.' – Locavore Magazine
'More than just a beautiful collection of recipes from some of the world's most venerated chefs. This is cookbook as social manifesto, a passionately told story of Bottura's ambitions for Refettorio Ambrosiano, the community soup kitchen he established in an outer suburb of Milan in 2015 to tackle the enormity of food waste... Bottura shows us what can be achieved by turning discarded, undervalued and neglected ingredients into fabulous, nourishing recipes.' – Australian Financial Review (Australia)
'Star chef Massimo Bottura takes on food waste... with inspiring recipes from him and his famous friends like Mario Batali.' – Food & Wine
'The book IS extraordinary in and of itself – a collective gathering of stories and recipes from some of the finest chefs in the world who eagerly came together to share in the legendary Bottura's message.' – Toronto Sun
'[A] new cookbook that will figure prominently on WaPoFood's list of the year's best.' – Washington Post
'A very different kind of book, taking up the crucially important subject of food waste. Author Massimo Bottura, the best chef in the world 2016, and Phaidon, publisher of the most beautiful books, manage to make it both crucial reading and sexy too. Everyone who was impressed by Dan Barber's Wasted Selfridge's pop-up will find this fascinating and practical. Massimo explains with great warmth how he set up his Food for Soul project with soup kitchens using food waste around the world from London to Milan and Rio. many of his famous chefs helped out with launching the kitchens and have provided recipes used ordinary and 'wasted' ingredients like fish heads and broccoli cores for the book. Rene Redzepi of Noma's popcorn pesto is particularly appealing. Even recipes by the likes of Alain Ducasse and Ferran Adria are eminently do-able. This is a book to inspire serious foodies, those on a budget and change the way we cook and think to save the world.' – CultureWhisper.com
'When a chef whose restaurant consistently ranks among the best in the world puts down his chef's knives long enough to pick up a pen, it's worth paying attention.' – American Express Essentials
'It's a book that's as inspirational as it is informative.' – Robb Report
'Bread is Gold isn't about making a Michelin starred dish. It's about feeding everyone and lowering food waster while doing so... This book is essential.' – UPROXX
'You will never look at dry bread the same way again after reading this.' – Vice Munchies
'Fight food waste at home in extraordinary dishes with ordinary ingredients brought to you by one of the finest chefs in the world, Massimo Bottura.' – Farmdrop.com
'All royalties from this ace book go to a charity that creates and sustains community kitchens round the world, the cause that's so close to author and super-chef Massimo Bottura's heart. His first refettorio "soup kitchen" had stellar guest chefs and this paperback, scrapbooky book is their recipes for elevating waste and ordinary ingredients into extraordinary meals.' – Code Quarterly
'The most remarkable cookbook of the year, came about because a Michelin-starred Italian chef, Massimo Bottura, had the idea of turning discarded food from the Expo 2015 world fair in Milan into meals for those in need. Night after night, chefs cooked three courses for homeless people from ingredients that would have been thrown away, and wrote down the recipes. Not any old chefs either: the list of contributors reads like a who's who of global gastronomy: Alain Ducasse, René Redzepi, Ferran Adrià et al. The result is a terrific collection of recipes.' – Evening Standard
'This year's biggest food trend? Turning kitchen trash into edible treasure... Bread is Gold [is] a ground-breaking food waste cookbook... While Bottura [...] has masterminded some stunning creations: think gazpacho made with overripe strawberries instead of tomatoes, and loaves of bread prepared largely from summer vegetables. Necessity, it seems, really is the mother of invention.' – Vogue
'In the process if trying to recreate a food memory, Chef Massimo Bottura started a movement that was designed to fight food waste, but had grown into a social triumph.' – Selector Magazine
'A collection of family style recipes from the world's best chefs who have popped-up at the global soup kitchens of Italian superstar Massimo Bottura (Osteria Francescana).' – Fairfax Good Food
'In his new book, Bread is Gold: Extraordinary Meals with Ordinary Ingredients, Italian chef Massimo Bottura gives us more than just a beautiful collection of recipes from some of the world's most venerated chefs. This is cookbook as social manifesto, a passionately told story of Bottura's ambitions for Refettorio Ambrosiano, the community soup kitchen he established in an outer suburb of Milan in 2015 to tackle the enormity of food waste.' – Australian Financial Re